Chelsea and Enzo Fernandez
A player's performance on the international stage, if exceptional, will always attract other clubs. Usually, scouting must be done in a specific area to analyze certain types of players. The World Cup, however, is a free show and can put a player on many teams' radars.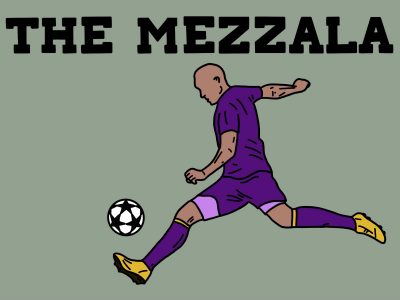 This is exactly the case with Enzo Fernández.
Following a great performance in the Qatar World Cup, Fernández won the Young Player of the Tournament award and the world championship with Argentina. His play on the field generated buzz among fans around the world.
He displayed an exciting style of football as a creative deep-lying midfielder who always seemed to make the right decisions. Fernández's contributions to the Argentina national team were integral to the team's success and prompted many clubs to wonder if he could do the same for them.
Since new management took control, Chelsea has been on a spending spree. Chelsea owner Todd Boehly spent around $280 million in the summer transfer window and over $200 million in the winter transfer window. These numbers are unfathomable — they have spent more than every club in Spain, Italy, Germany and France combined. 
Despite having an expenditure just south of half a billion dollars in the past year, Chelsea has continued to make moves to improve its squad. For the entire winter transfer window, Chelsea has been persistent in its talks with Benfica to sign Enzo Fernández. After Benfica rejected their last bid of around $80 million, Chelsea proposed an astounding roughly $130 million offer for the 22-year-old on deadline day, a bid that wrecked the Premier League transfer record and sent the Argentine to South London. 
There is a reason for Chelsea's desperation. They are currently sitting in 10th in the Premier League standings while having the third highest squad market value in the world with €989.5 million, an incredibly humiliating feat. Players that were supposed to be game-changers like Kai Havertz and Kalidou Koulibaly have been underperforming, and Chelsea's squad, despite the price tag, is deservedly in a mid-table position.
My main question is how much should a player's value increase after a great international performance? I personally think Chelsea was a little shortsighted here in their relentless chase for Fernández. Ok, he had a good tournament, but consistency is key to any great player. Has Chelsea been monitoring him for long enough to verify this? 
While he's a solid player, Fernández did not really stand out prior to the World Cup. What about his fit on the team? Is Chelsea's system similar to what Fernández has seen before? Graham Potter, Chelsea's manager, plays a drastically different style than Argentina and Benfica. While the latter two play a very fast-paced, aggressive form of football, Potter uses a slow-paced style, which should make Fernández's transition difficult. 
Cancelo Shock Move
In an incredibly shocking move, Manchester City sent Joao Cancelo on loan to Bayern Munich with an option to buy for $76 million. This move comes after his relationship with Manchester City manager Pep Guardiola deteriorated significantly due to his lack of play time. Bayern will be more than happy to receive the Portuguese fullback as they are especially thin in that area of the pitch. 
Instead of Cancelo, young English defender Rico Lewis has been getting a sudden rush of playing time, which likely contributed to the move. Cancelo is one of the best defenders in the world — sacrificing his prime years for an unproven 18-year-old is risky. Hopefully this move will benefit all parties involved.