Africans across Boston gathered in the Tsai Performance Center Saturday night, celebrating the unity between different regions in Africa through fashion shows, dance and a special performance from famous Nigerian artist Oxlade. The showcase was an exciting start to this year's Black History Month, hosted by Boston University's African Students Organization.
The event's theme and name was Bísó, a term that originates from the Lingala language, spoken in the Democratic Republic of Congo, that translates to "we."
Ayomide Egbejoda, a Nigerian American freshman in the College of Arts and Sciences, said she believes the event lived up to its Congolese name.
"It was a really unified experience," Egbejoda said. "In that moment, it kind of felt like a home, like we were one big family together."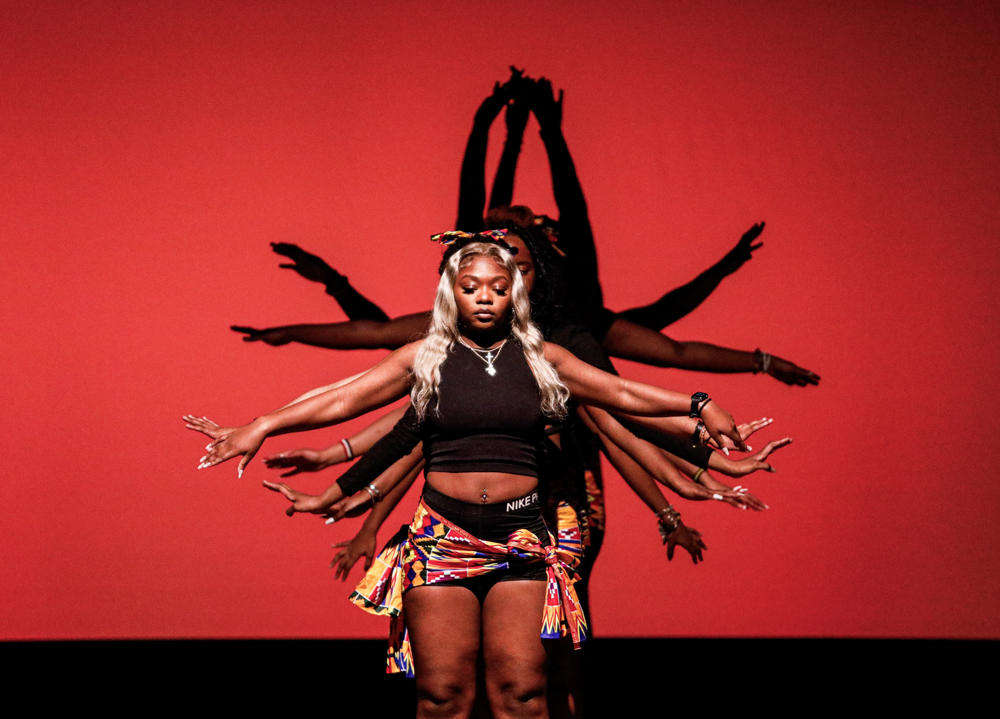 Leziga Gimah, a Nigerian senior in Sargent College of Health and Rehabilitation Sciences and ASO's current president, wrote in an email interview that Bísó was selected as the theme because of the event's focus on unity across different regions of Africa.
"Since the Democratic Republic of Congo is in central Africa, we felt that this theme was perfect," Gimah wrote.
Despite the event being held at BU, students throughout Boston attended the showcase. Daniella Ashitey, a Ghanaian American first-year student at the Massachusetts College of Pharmacy and Health Sciences, said this sense of togetherness is uncommon at her own school.
"It was great being able to connect with other students around Boston through this one event," Ashitey said. "It was an amazing experience seeing so many other African students express their African culture with their outfits, with the music we were dancing to."
Top 10 AfroBeats Billboard artist Ikuforiji Abdulrahman Olaitan, professionally known as Oxlade, performed multiple songs, including chart-buster "Ku Lo Sa."
Oxlade unified an energy in the room with audience members standing atop their chairs, running to the front of the stage and finding the auditorium's tallest point just for a clear view of the star.
Egbejoda said Oxlade's performance was her favorite part of the night.
"He is one of my favorite Nigerian singers of all time," she said. "I know every single one of his songs."
During the fashion show segment of the showcase, students modeled clothing from African designers, which include HermensValid, Prophet | Envoy, Yolanda Sealy and Obioma Fashion.
Oluwaseun Ademiloye, a Nigerian freshman in the College of Computing and Data Science, said the designers "really outdid themselves." Rather than a "dry, regular, high-end" catwalk, Ademiloye said, the models expressed individuality and danced along the runway.
"They let their personalities, their individual personalities, show through the cool clothes," Ademiloye said. "I could at least see myself wearing a lot of the clothes that they showcased."
Afrithims, BU's premier African dance group focused on taking the audience on a trip, made the stage their own thematic airplane. The dancers acted as our flight attendants for the evening, serving the crowd with energetic dancing which accompanied the afro-beats playing in the background.
Gimah wrote in an email interview that in addition to her role at ASO, she is also a member of Afrithims.
"I love the way that African music can be so unifying," Gimah wrote. "We dance to music from all throughout the African diaspora and it's always exciting to engage with other dance groups and our audiences."
Bísó also welcomed Ngoma, University of Massachusetts Boston's African dance troupe. The cultural showcase was hosted by Dulo Harris, also known by his Instagram following of 1.3 million as @iamDulo for his comedy, entertainment and hosting abilities.
The showcase was organized by BU ASO's executive board, who put their all into the organization and the planning of the event. Mercy Appiah, a Ghanaian freshman in the College of Arts and Sciences and a member of the Cultural Show Auxiliary Board, wrote in an email interview that planning the event was not an easy task and it "takes a whole village" to ensure everything runs smoothly.
"Being on the planning committee for an event like this taught me that it takes a lot of patience and focus to execute all the ideas that are being represented," Appiah wrote.
Ademiloye said cultural unity enhances the community and BU's campus as a whole.
"It just makes me feel more at ease," said Ademiloye after attending Bísó. "I don't feel like I'm constantly having to prove myself when I know I have a community that accepts me."