After a lackluster 2022 campaign and a mixed bag of an offseason, the Boston Red Sox face a daunting task as the 2023 season looms.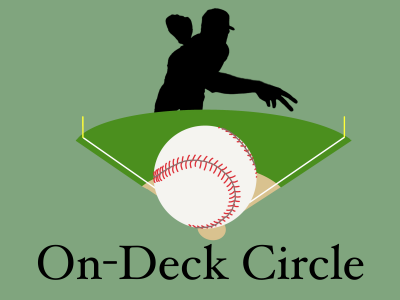 While the signings of Japanese star outfielder Masataka Yoshida, closer Kenley Jansen, starter Corey Kluber and infielder Justin Turner make this team look like they're planning a run at the playoffs, most don't think they have the makings of a legitimate contender. 
The team could finish anywhere from last in the American League East to sneaking into the Wild Card round, a prospect that unnerves an already antsy fanbase. 
My take: The Sox will shock the world and finish third in their division, entering the Wild Card round as an away team. 
The team's starting pitching rotation will need multiple pleasant surprises during the season, but don't count them out just yet. 
With the return of Chris Sale and the rise of youngster Brayan Bello, the team is one strong starter away from a solid rotation.
The Sox will need their rotation to provide strong starts on a consistent basis if they want to contend for a playoff spot. 
Enter veteran Corey Kluber. Kluber, who finished 2022 with a 10-10 record and an earned run average of 4.34, will be a crucial leader and mentor for young pitchers like Bello.
While Kluber and veteran James Paxton are far from star pitchers, the Sox will look for the pair to make a substantial impact from the mound. 
Following an abysmal season from the bullpen, the team made sure to bolster the back end of their pitching staff. Signing lefty Joely Rodríguez, veteran Chris Martin and three-time All-Star Kenley Jansen will give this team the extra boost they need to close out tight games. 
After finishing 24-26 in one-run games in 2022, Boston will need to learn how to execute in clutch moments if they hope to make the playoffs. 
The deciding factor of the Red Sox's season will be the production of their stars. After the departure of Xander Bogaerts, Rafael Devers will be alone in the spotlight. Devers, fresh off signing an 11-year deal, could be an MVP candidate. He's in prime position to prove that the Red Sox giving him that decade-long deal was not a mistake and that he can be the face of the franchise.
Former Los Angeles Dodger Justin Turner will need to have yet another strong season, this time coming as a designated hitter. Turner will add veteran leadership the team lacked last year and will be essential in developing rising first baseman Triston Casas.
Casas, who ranked No. 23 in the Major League Baseball Top 100 Prospects list, could play a pivotal role in Boston's success. The young guns of Casas and Bello will look to the veteran leadership to kick off their budding pro careers. 
While this team does not have the makings of a true contender and will not be expected to do well, there is room for surprise this season from their seasoned veterans and young players. 
Regardless of record, the team will undoubtedly be active at the trade deadline. If the team is in  solid form by then, a move acquiring an infielder like Milwaukee Brewers shortstop Willy Adames or Minnesota Twins second baseman Jorge Polanco will put the team in position for a late-season push.
Don't count the Sox out before spring training even starts. As a team with plenty of solid veterans and blooming young players, the Red Sox could sneak into a Wild Card spot and play meaningful baseball in October.
In a city where winning is expected, the Boston fanbase will not accept another last-place finish. Yet regardless of what the team's record on the Green Monster reads, the Sox faithful will fill Fenway's seats every day.