The fun-loving rock and roll scene that dominated the 1970s wasn't all about the glamor. "Stray Cat Blues," a film written and produced by Alyssa Winn, a senior in the College of Communication, reexamines "the ethos behind sex, drugs and rock and roll," said Winn.
Winn said she is "really interested in musicology and music history" and "a rock and roll fan," which made her want to write a script "informed by musicology." She received a COM Fellowship grant during her sophomore year, which she used to fund the film.
"I found that rock and roll was a really interesting way to kind of snapshot a larger issue, which is just people in power, typically men in power taking advantage of less powerful people, younger women," Winn said.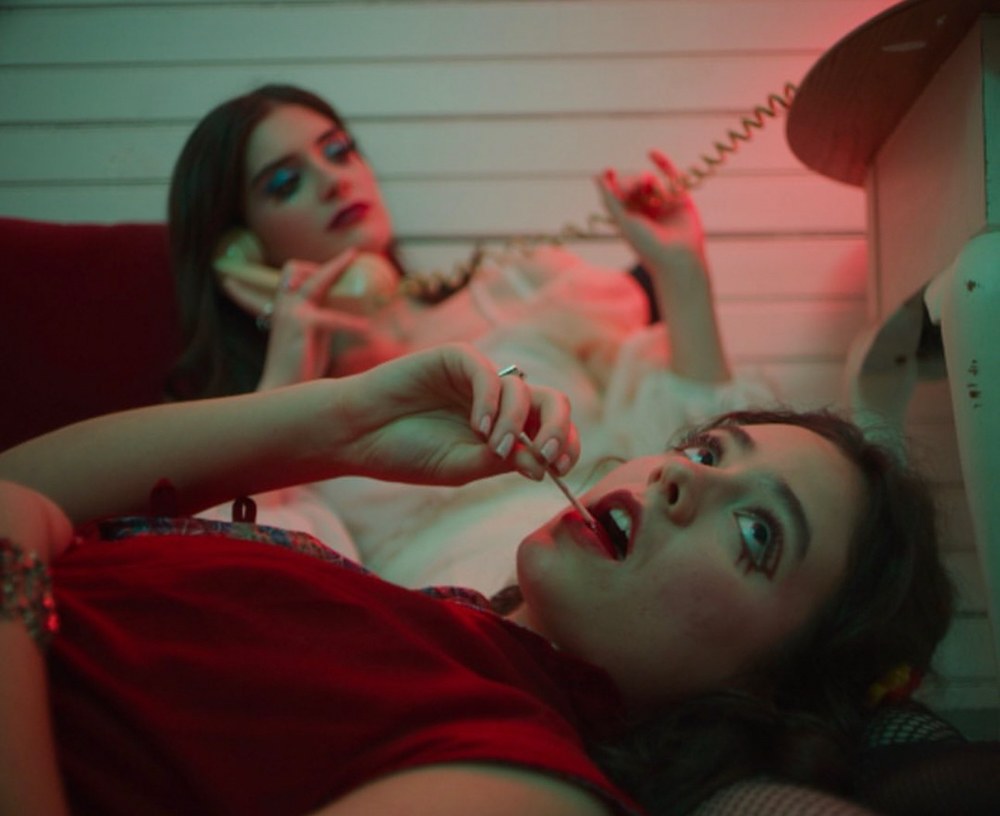 "Stray Cat Blues" explores the harmful side of groupie culture plaguing the 1970s when the decade was at its very peak. The story takes place over the course of a single evening, following a sixteen-year-old girl in a relationship with a musician much older than her and unveiling the events that happen offstage.
To begin her research, Winn started to compile songs noting the exploitation of young girls, such as "Christine Sixteen" by KISS and "Young Girl" by Gary Puckett.
"There's these really vulgar songs that shocked me to listen to," she said. "After listening to those, I wanted to write a script about this because it's a very persistent issue."
The namesake of the film comes from the Rolling Stones Beggars Banquet album track with the same name. In the song, "Stray Cat Blues," the narrator talks about pursuing a romantic relationship with an underage girl.
"It's right there in your face," Winn said. "These big bands that we worship: The Beatles, The Rolling Stones, Led Zeppelin, Iggy Pop. These aren't underground bands, these are bands that we all know and love."
Winn said she wanted to draw back the curtain of this once normalized phenomenon and shine a light on the young women who were truly impacted. The film forces audiences to question whether the era is deserving of its nostalgia granted pedestal.
When crafting the main character for the film, Winn drew inspiration from famous groupie Pamela Des Barres, who is outspoken about her time in the industry and looks back at it with fondness.
"What I hoped to channel from Pamela is that authentic love for music and being a part of something bigger than yourself, and being a part of this kind of revolution of rock and roll," Winn said.
Despite drawing inspiration from Des Barres, Winn said "Stray Cat Blues" is not the story of "someone like Pamela," but younger girls who didn't "make it to the top of the food chain."
Claire Gardner, a senior in the College of Fine Arts, was the film's hairdresser and makeup artist. She said she drew inspiration from vintage magazine pictures she found on Pinterest. They were able to convey the motives behind hair and makeup choices of that time, as young girls tried to appear older.
"We got to be really playful with a lot of the styling, because they're still girls and we want to show how expressive and playful they are," Gardner said. "For the older girls, the hair is a part of their overall mystique of finding their status when these men have seemed like they like them and keep them around even though they're older."
Seonghoon Eric Park, recent COM graduate and the Director of Photography for "Stray Cat Blues," said he went for a "documentary-like handheld look" when shooting the film to keep audiences engaged.
"We wanted the audience to be present the whole time and have an immersive experience," Park said.
Winn said she hopes the film can inspire audiences to consider how "sex drugs and rock and roll" has "translated into our lives."
"I would want viewers to think critically about the media we consume, and some of the practices that have become normalized for us," Winn said.