Boston University recently bought back several buildings located in Kenmore Square as a part of a confidential settlement after leasing them to Related Beal, a design and development company, in 2016.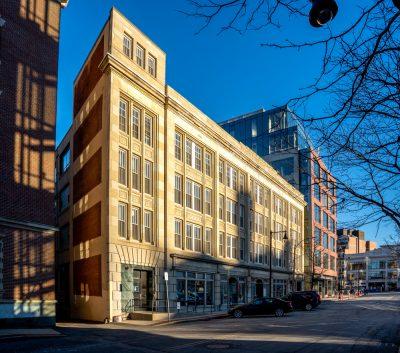 11-19 Deerfield St., along with other buildings in Kenmore Square, were sold as a long-term ground lease to Related Beal in 2016 in order to redevelop the buildings and "raise capital" for the University's core mission, according to BU Today.
BU spokesperson Colin Riley confirmed that the University bought the buildings to settle a lawsuit with Related Beal in 2021 and said there's "not much to say," considering the deal was confidential.
The recent purchase of 11-19 Deerfield St. cost the University $56 million dollars, which is double the price that BU leased the buildings for in 2016 at $28.7 million dollars, according to Massachusetts land records.
The purchase of the buildings was not in the 2022-2023 Institutional Master Plan (IMP) that BU submitted to the Boston Planning and Development Agency on Oct 28, 2022. 
BU is developing the existing parking lot at 10 Deerfield St., next to the recently purchased buildings, into either an academic building or student housing, according to the 2022-2023 IMP. BU Campus and Planning Operations deferred comment on the IMP to Colin Riley.
Brittany Comak, assistant director of communications for the Boston Planning and Development Agency, declined to comment about BU's purchase or the settlement and deferred the inquiry to BU.
Riley said the new buildings will "likely" be added to the IMP as the IMP process was reopened. 
"We filed the Institutional Master Plan notification form last November," Riley said. "We hold hearings with the BU Community Task Force and the city officials oversee that process."
Riley also wrote the buildings will be used for "institutional purposes." 
"Institutional purposes covers a wide range of potential uses," Riley said. 
Evan White, public relations account director for Issues Management Group, wrote there is no comment on the settlement on behalf of Related Beal.