Women's boxing has arrived and is here to stay.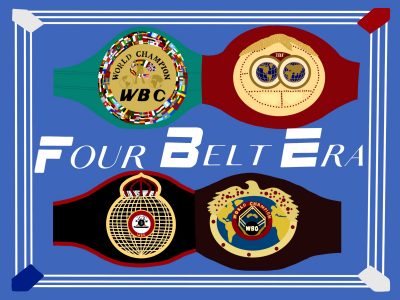 In the past year, the sport has produced the first all-female boxing card and the first female fight to ever headline at Madison Square Garden. On top of that, there is an undisputed champion in every weight class, from featherweight to super middleweight. The only exception is in super welterweight, where there is a three-belt unified champion.
Most impressively, the best are fighting the best, which their male counterparts struggle to do. We've even seen great rivalries form and catch fire again over the last year.
With the women's game at its peak, it feels like an appropriate time to reassess the debate of who the greatest woman of all time is in boxing.
Three names separate themselves from the rest when discussing who deserves the title of G.W.O.A.T.: Claressa Shields, Katie Taylor and Amanda Serrano, all of whom are still active.
When assessing the G.W.O.A.T. debate, multiple factors come into play, including skill, accolades, opponents and, as a more subjective factor, if you've impacted boxing history.
Time to break it all down in order as listed above.
Claressa Shields (13-0, 2 KOs) is the current undisputed middleweight champion. She became the undisputed champion at 160 pounds with a win over previously undefeated Savannah Marshall (12-1, 10 KOs), whom she defeated at the top of the first all-female boxing card.
Shields' resume has a limited number of high-level opponents. The notable names include Christina Hammer and Franchon Crews Dezurn, who lost to Shields in her professional debut and is now the undisputed super middleweight champion. Shields' victory over Marshall adds to her resume, as Marshall is regarded as one of the top-10 best female boxers in the world.
What Shields doesn't lack is accolades. As an amateur, Shields won Olympic gold medals in 2012 and 2016. As a professional, she has had unified belts in three weight classes while being undisputed in two, becoming the first to do so in the four-belt era.
The 27-year-old has plenty of time to add to her already impressive resume. A potentially legacy-defining fight could be a rematch with Crews Dezurn for her titles or even a second fight with Marshall.
Katie Taylor (22-0, 6 KOs) is the reigning undisputed lightweight champion. Taylor has fought at lightweight for her entire professional career and therefore only boasts world titles in that division.
The Conor McGregor-backed Irishwoman is arguably the biggest star on the women's side. She had to earn it, as she has numerous quality opponents on her resume. Taylor has defeated Jessica McCaskill, the reigning undisputed welterweight champion, and Natasha Jonas, the current three-belt unified champion at super welterweight.
Her most impressive victory, however, came against the aforementioned Serrano by a split decision when the two became the first female boxers to headline Madison Square Garden.
Serrano (44-2-1, 30 KOs) defeated Erika Cruz this past weekend to become the undisputed featherweight champion.
The Puerto Rican fighter has won a world title in seven different weight classes, the second most in the history of the sport regardless of gender. She only trails Manny Pacquiao, who did it in eight.
Despite dropping the split decision to Taylor last April, Serrano pushed Taylor to limits no one else ever has. The slugfest was named The Sporting News "Fight of the Year" for 2022.
Taylor was ringside for Serrano's fight against Cruz as the buzz over a potential rematch was brewing. The rematch with Taylor was announced when Serrano was declared the winner. The two will square off again on May 20 at Croke Park in Dublin, Ireland.
This fight has massive implications in the already entertaining G.W.O.A.T. debate. As it stands today, my order would be Shields, Taylor then Serrano.
But with all three of these women still fighting at or near their peak and two having already squared-off and scheduled to do it again, this debate will surely not go away.
Further adding fuel to the flame is the fact that the amount of talent in women's boxing is as high as it's ever been, with a number of stars who are bound to be in this conversation in the near future.
Women's boxing has arrived and is here to stay.