Boston University's Creative Writing Program held its annual faculty reading on Feb. 10, what Annaka Saari — the program's administrative coordinator — called, "a buffet of inspiration." 2023 marks the first year the event has been in-person since 2020, due to the COVID-19 pandemic.
"Your voice is your instrument," said Saari. "Hearing people read their own work in their own voice I think is a beautiful experience."
Saari said she works on planning events for the program as well as assisting graduate students with planning their courses. As a creative writing program alum herself, Saari said it's important to "engage with other work," especially with that of the accomplished writers featured in the faculty reading.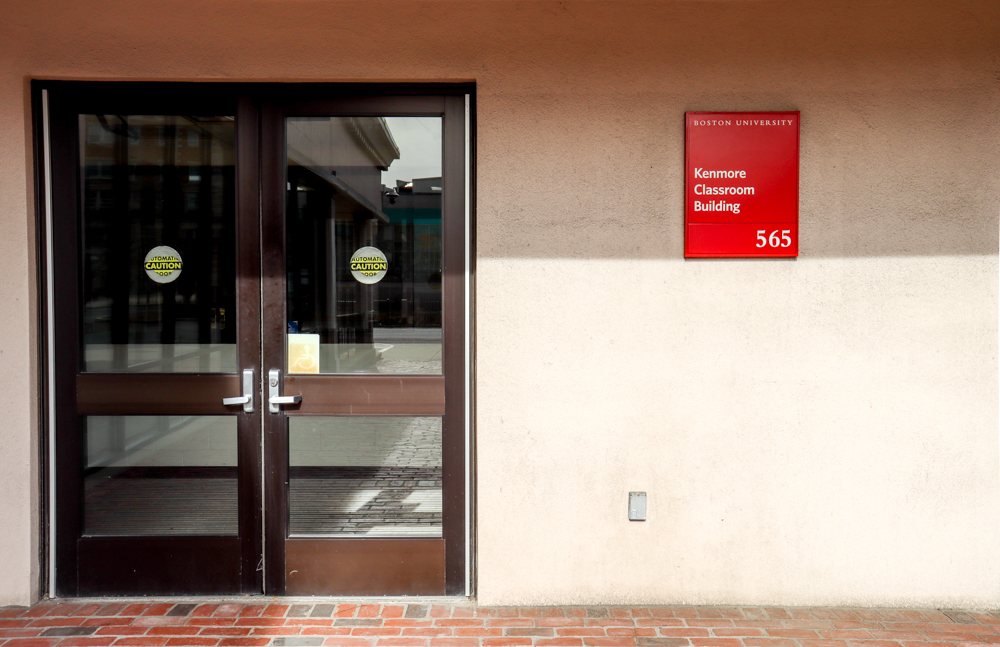 "To be able to have a variety of work not just in genre … but also in worldview and subject and style," she said. "It's wonderful."
Ha Jin, a William Fairfield Warren distinguished professor at BU, showcased an excerpt from his forthcoming novel, "The Woman Back from Moscow," which is set to release this fall.
Jin, also a graduate of the MFA program, is a prolific writer of novels, short stories and poems. Growing up in China has, he said, has given him a different perspective, which has helped with his writing.
"To write is to prove that I still exist as an individual, still doing something interesting, perhaps meaningful, down the road," Jin said.
Jin also said the creative writing students he teaches are "quite brilliant," and the help they give to each other allows them to be better writers.
Andrea Cohen, a visiting professor during BU's Fall 2022 semester, was also invited to read. Along with readings from her previous book, Cohen said she wanted to share new works with the audience as well.
"I always like to read new things," Cohen said. "They maybe are still under revision. Maybe they're imperfect. But what really interests me is newness and something that excites me, and that's usually new work."
Inspiration for her writing, Cohen said, comes from where she least expects it.
"It's often just sparked by a word, by playing with a word, or a very simple idea," Cohen said.
Cohen hosts the Blacksmith House Poetry Series in Cambridge, which invites established poets to share their work. There is also an opportunity for poets who do not have a published book yet to read during their "New Voices: Emerging Writers" evening, Cohen said. This year's series will start in early March and run until early May.
Melissa Cook, a current MFA student and attendee of the event, earned her bachelor's degree in Creative Writing and decided to enter the one-year program after beginning to write more frequently during the pandemic.
Professor Jin, she said, was a large motivating factor in her decision to come to BU's program, as she said she wanted to learn from him specifically.
"He's very wise and generous and we're all learning a lot from him," Cook said.
Cook said students in the program work on a thesis that either consists of short stories, poems or a novel. Most of the students are not looking for publication immediately at the end of the year, she said, but their thesis is the beginning of a large project with the help of faculty.
To improve, Saari said writers should not only practice their writing but also dive into as much material as they can.
"If you like poetry, go find more poetry," she said. "Read the people who you haven't read. Read the people who you've read before again. I think just spending time with the work, even if it's the work of others, will produce better work for you."