Manchester City's legal problems
There are many ways to gain an advantage over your opponents in the game of football. In recent years, the most common ways that clubs have risen to prominence has been through the investment of generous billionaires.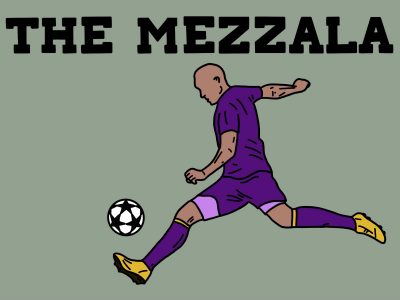 One of these cases is the generous funding provided to Manchester City by Mansour bin Zayed bin Sultan Al Nahyan, the owner of the Abu Dhabi United Group. Before this investment, City had bounced between the first, second and third tiers of English football before ultimately settling as a mid-table team in the Premier League in the early 2000s. 
However, following the investment of the Abu Dhabi United Group in 2008, the struggling side transformed into one of the wealthiest football clubs on earth seemingly overnight. The next few years were filled with hundreds of millions of euros being spent in transfer windows, bringing tremendous quality to City in the form of players like Yaya Touré, David Silva and Sergio Aguero. This would create a side that would become cemented as a giant in the footballing word for many years to come.
Last week, however, news broke detailing Manchester City's failure to follow financial fair play rules. Financial fair play, or FFP, refers to a set of regulations enforced in European leagues as a way to maintain financial stability by preventing clubs from spending more than they earn.
However, most believe its real purpose is to prevent clubs from being pumped with money from wealthy investors and gaining an unreasonable advantage over smaller clubs. Manchester City has been accused of violating FFP for nine seasons — the 2009-10 season to the 2017-18 season — and has been charged with over 100 breaches. 
This could be a massive change in the English football scene and one that could see City spiral into financial ruin. Just this season, Juventus was deducted 15 points in the Serie A table for "financial irregularities" and "false accounting." In 2008, West Ham United was fined £30 million for breaking Premier League rules that resulted in Sheffield United's relegation. 
Imagine those consequences but scaled up to nine seasons and over 100 FFP breaches. In the worst-case scenario where most of these violations are proven to be true, we could see Manchester City having to pay incredible fines to other clubs and being relegated to the lower tiers of English football. The best-case scenario of a points deduction would still be catastrophic given their title race with Arsenal, who currently has a three point lead.
Arsenal Blundering
It seems that every team I praise in one of these articles starts to falter. Besides Real Madrid's horrendous start to the new year, Arsenal have also had their fair share of struggles. On Jan. 27, City knocked them out of the FA Cup in an even match. This was followed by a loss to Everton and a draw with Brentford at home, both games seeing Arsenal dominate but fail to be clinical. 
In such a tight title race, dropping points could very well prove to be a significant difference maker. Going into the World Cup break, Arsenal seemed to be a freight train that could not be stopped. However, after the break, it may be alarming for fans to see inconsistencies to start to appear. 
I believe this poor run is related to the experience level of this team. Coming out of the World Cup break, many teams are filled with players that are fatigued and need a break. 
While veterans may know how to maintain their quality on the pitch, younger players need to find ways to maintain consistency in their form even when their bodies are screaming at them to chill out. For Arsenal, success will most likely rely on the mental fortitude of their youthful squad and their determination to see out the next few months to claim Premier League glory.