On Sunday, the Kansas City Chiefs defeated the Philadelphia Eagles in Super Bowl LVII to earn their second Super Bowl victory in the past four years.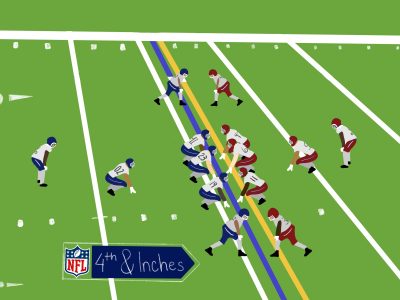 Chiefs quarterback Patrick Mahomes and Eagles quarterback Jalen Hurts put on an offensive show for fans to enjoy — even those who only tuned in for Rihanna's halftime performance. 
Mahomes, still battling a high-ankle sprain suffered in Kansas City's divisional playoff game against the Jacksonville Jaguars, threw for 182 yards and three touchdowns and was named Super Bowl MVP. 
Mahomes also won the regular season MVP award, becoming the first player to win both MVPs in the same season since Kurt Warner did it in 1999. 
This is Mahomes' second Super Bowl victory since taking over the Chiefs' starting quarterback position in 2018. The 27-year-old continues to add accolades and awards to his legacy that one day may challenge Tom Brady's as the best career in NFL history. 
On the other side of the field, Hurts' three rushing touchdowns tied a Super Bowl record for most rushing touchdowns by a quarterback. He also added 70 yards rushing, 304 yards passing and a passing touchdown in the Eagles' losing effort. 
Many NFL critics and analysts consider Hurts' performance to be one of the best Super Bowl performances by a losing quarterback. While some doubted Hurts prior to the Super Bowl, it would be tough to do so now. 
The Super Bowl loss, while devastating, is sure to motivate Hurts to elevate his game during the offseason. Although it is still early, it's tough to see any NFC team competing with the Eagles in the 2023-24 season. 
Jalen Hurts is still a young quarterback who has only played in three NFL seasons. While Hurts is already an elite mobile quarterback, there is significant room for improvement in his passing game. Hurts could light the league on fire next season, especially in an NFC that lacks elite quarterback play. 
In the AFC, the Chiefs continue to claim the title as the most dominant team in the conference. While teams like the Cincinnati Bengals and Buffalo Bills continue to impress throughout the regular season, it's tough to beat Mahomes in the postseason. 
However, the Chiefs may suffer a devastating blow this offseason with the prospect of losing offensive coordinator Eric Bieniemy. Bieniemy, who played a vital role in dismantling the stout Philadelphia defense, has been fielding interview requests from teams who need a new play caller. 
Despite the potential departure of Bieniemy, the Chiefs dynasty will continue to reign. Mahomes' connection with tight end Travis Kelce is elite and has yet to be truly stopped. Although there have been rumors circulating that head coach Andy Reid is nearing retirement, his comments following the Super Bowl victory don't indicate any validity to those claims. 
The running game, led by rookie seventh-round pick Isiah Pacheco and Clyde Edwards-Helaire, will only get stronger as the two gain more experience. The receiving core could still use more star talent after the departure of superstar Tyreek Hill last offseason, but Mahomes still dominated with subpar weapons this season. 
If it was ever in doubt, this Super Bowl victory should solidify Mahomes' claim as the best quarterback in the league. Frankly, there shouldn't really be a debate. Other quarterbacks like Joe Burrow and Josh Allen are undoubtedly elite at their position, but neither have had the success Mahomes has had. 
Looking forward, there's a solid chance that these two teams will meet in the big game again next year. However, Philadelphia has more rebuilding to do than a Kansas City team that purely relies on Mahomes, Kelce and Reid. 
Shortly following the Super Bowl, the Eagles lost both of their top coordinators to other teams. Philadelphia's offensive coordinator, Shane Steichen, signed a deal to be the next head coach of the Indianapolis Colts. Defensive coordinator Jonathan Gannon also signed a head coaching contract and will lead the Arizona Cardinals for the foreseeable future. 
Regardless of how many fans feel now knowing the results of the game, none can doubt the high entertainment value of Sunday's matchup. From an electrifying halftime performance to a high-scoring offensive showdown, Super Bowl LVII was one to remember.