While the NHL trade deadline isn't until March 3, the New York Rangers and St. Louis Blues got things started on Feb. 9 with an all-star exchange, sending Vladimir Tarasenko and Niko Mikkola to the Big Apple. Tarasenko –– the headline name in the deal –– has made his mark in the Blueshirts' lineup just two games in.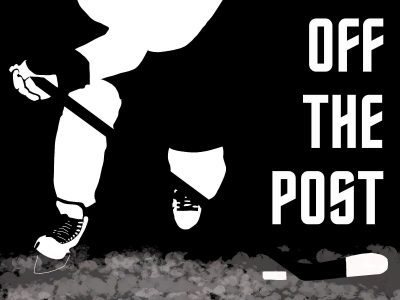 "[Tarasenko] is obviously an elite scorer, terrific player," Rangers' president and general manager Chris Drury said in a Feb. 9 press conference. "We felt like acquiring a top-six scoring winger was something we needed." 
Drury was a magician with this trade. Now five years out from the rebuild, the Rangers have shifted their focus to veteran depth for a postseason run rather than purely developing young talent. In exchange for Tarasenko and Mikkola, New York sent the Blues Sammy Blais, prospect Hunter Skinner, a 2023 conditional first-round pick and a 2024 fourth-round pick. 
The deal almost feels free. Blais came to the Rangers in July 2021 –– ironically, from St. Louis. The left wing had a strong first month of the season, but tore his ACL in Nov. 2021, which sidelined him for the rest of the season. Following his return, Blais couldn't find his groove and went goalless in his 40 games played. His departure felt somewhat inevitable. 
Tarasenko, on the other hand, was drafted by the Blues in 2010, entered the league in 2012 and spent 11 years in St. Louis. He was a franchise-caliber player and a big part of the Blues' 2019 Stanley Cup win. At 31 years old, Tarasenko will now try to help a budding Rangers team reach the same level of success. 
"It was exciting, I didn't believe it at first. Obviously as a team when you start every season you're aiming for the playoffs," Rangers' forward Mika Zibanejad said on Feb. 10. "When additions like this happen, you obviously feel a really good boost for the whole team." 
Tarasenko was welcomed to Madison Square Garden with chants from the crowd well before puck drop. Then, just 2:49 into his first game on his new team, Tarasenko tapped in a feed from Panarin by the crease, giving the Rangers a 1-0 lead in an eventual 6-3 win over the Seattle Kraken. You really couldn't have written a better script for the forward's debut night in New York. 
"I was thinking I was mishearing," Tarasenko said of the fans in the Garden chanting his name. "Obviously it's nice to connect for a goal but we've got more coming, and we'll get playing better, know each other better, play well every game." 
Mikkola, the other component of the trade, cannot be overlooked. It was another sneaky good move by Drury. The 6'4" defenseman is skating alongside Braden Schneider and offers the same build as the Rangers' temporary blueline fix Ben Harpur, but is simply more talented. 
This deal closes the door on the Patrick Kane to Broadway speculations –– and I'm not mad about it. The veteran forward is approaching free agency and outgrowing a Chicago team that is a sinking ship. He is one of the biggest names attached to the trade deadline, and it seems like he might've had his eyes set on New York. 
"It's not like the happiest I've been to hear about a trade," Kane said on Feb. 10 of the Tarasenko exchange. "I think the Rangers are a team that you definitely pay attention to and definitely are intrigued by … If things were going to happen, that was a team I was definitely looking at." 
I like everything about the trade. It bolsters the Rangers' roster, has sparked the group as they make their second-half push and was done early enough that Tarasenko and Mikkola have time to fully adjust to the new system before the playoffs roll around. All aboard the NYR's bandwagon? 
 "It's amazing, like I said I had a very warm welcome, and so far it's very good," Tarasenko said. "I'm really excited."