Tara Sarli, a junior in the College of Arts and Sciences, coordinated an outreach initiative with Boston domestic violence organization Casa Myrna because she said she wanted to "spread awareness" about the organization and those it impacts.
Sarli said she realized Boston University students were "not aware" of the major problem that is domestic violence. So she decided to do something about it.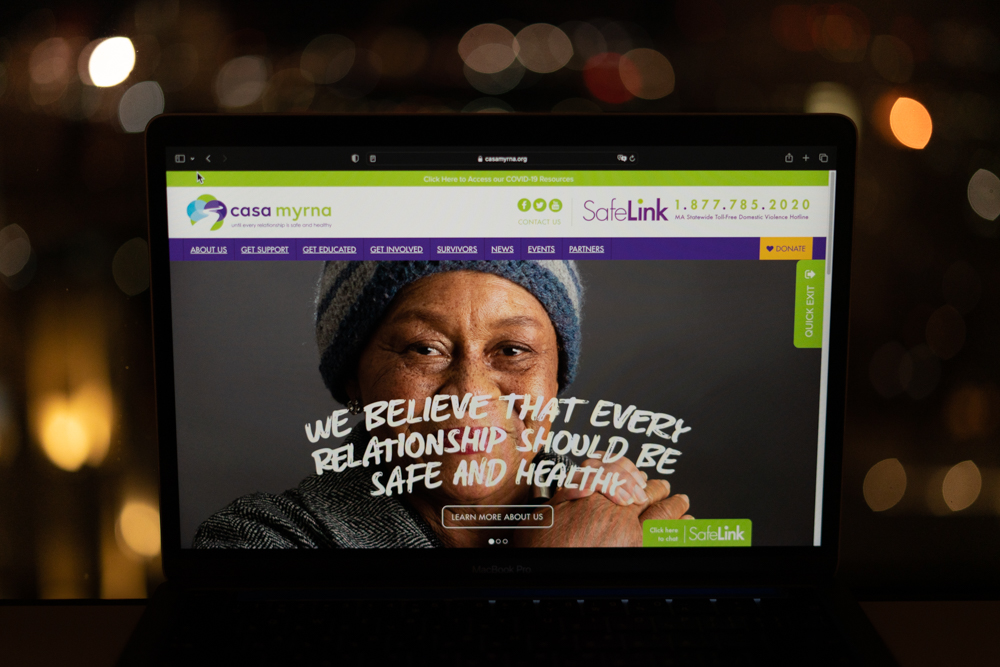 "I'm trying to raise awareness, especially within our community of BU students who are young adults who might not have ever experienced this," Sarli said.
According to the Center for Disease Control and Prevention, about 41% of women and 26% of men have experienced violence or stalking by an intimate partner and reported it during their lifetime.
Virtual fundraising for the organization began Jan. 23 and will end on the last day of classes, May 3, with a total goal of $5,000. The organization is also holding a donation drive that will take place from Feb. 13 to Feb. 27.
Casa Myrna is the largest domestic violence survivor support service in Boston, according to their website, offering shelter and other resources, operating SafeLink — Massachusetts' 24/7 domestic violence hotline — and providing free advocacy training and educational lessons.
"We have a holistic approach that encompasses a lot of services that are community, residential and legal," said Paola Rosario-Mateo, Casa Myrna's donor engagement manager.
In addition to working with Casa Myrna, Sarli reached out to several clubs and organizations on campus to get more people involved. There are currently six clubs taking part: One Love, Students for Reproductive Freedom, It's On Us, Kappa Delta, Phi Alpha Delta and Omega Phi Alpha.
"We're planning out a raffle… and [the clubs] are holding their own, either bake sales or other things, to fundraise for this initiative," Sarli said. "And I'm also in charge of all the email correspondence and bringing these clubs together to work on this initiative."
Sindhu Rayapaneni, a junior in CAS, is the vice president of BU's It's On Us, a subsect of a larger coalition focused on combating sexual assault through grassroots organizing and other efforts.
"Our goal during this semester is to highlight the organizations, not just the mainstream organizations that BU puts out, but the organizations that individuals are more likely to feel comfortable and identify with and actually feel safe with," she said.
Rosario-Mateo said Casa Myrna has a teen program and services focused on dating violence and forming healthy relationships.
"Accessing our services and accessing SafeLink is a great resource for a college community in terms of getting services, referrals or just general information for one's use or to support friends and colleagues," she said.
These resources are all free of charge and can be accessed on the Casa Myrna website under "Get Support" or through calling the SafeLink hotline at (877)-785-2020. Donations can be made on the Casa Myrna website.
"There's a lot of unknowns out there," Rosario-Mateo said. "And we don't know everyone's situation and we don't know what they're going through so at least if we create awareness, we're able to, one, identify domestic violence in ourselves or in our community, then get support for survivors."
Sarli said she hopes this initiative will not only raise money, but also increase the understanding of domestic violence among BU students.
"I just think that it's important to spread awareness of this topic," Sarli said. "And I think that it also opens up a lot of conversation, dialogue about healthy relationships, consent, abuse and just what love is in general."