When Lou Awad was a teenager, his father and uncle both had strokes — six months apart.
"My father, after his stroke, recovered very quickly, and my uncle didn't recover for 15 years before he passed away," Awad said. "And it was interesting to me to see stroke, the same exact condition, affect two people in my family so differently."
This inspired him to pursue this further and learn "why the current medical establishment couldn't help [his] uncle recover the way that [his] dad did on his own."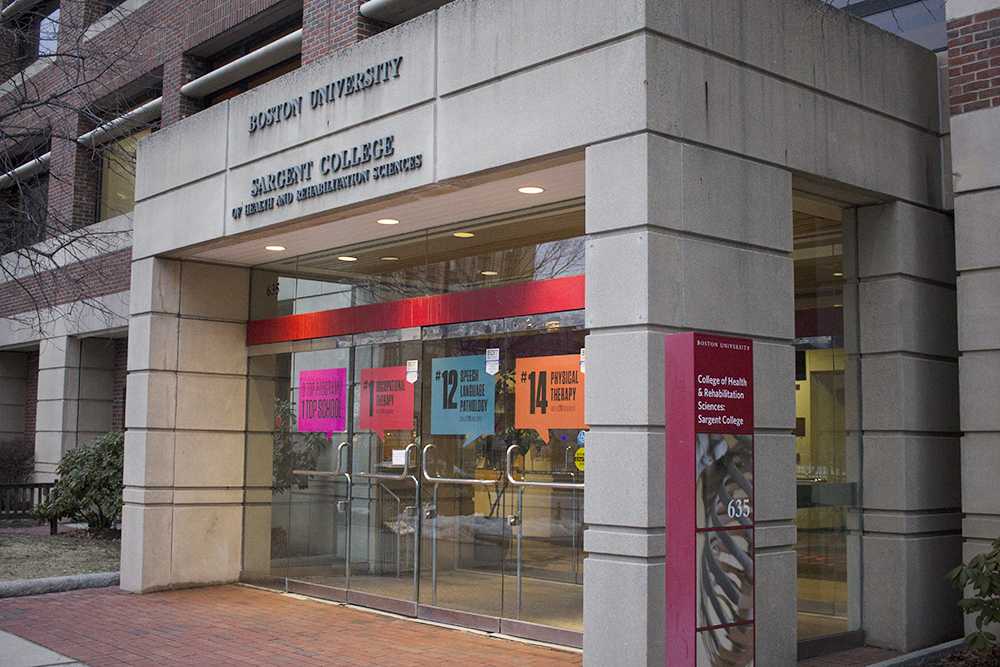 So in 2016, Awad came to Boston University as an assistant professor of physical therapy in Sargent College of Health and Rehabilitation Sciences, and he founded the Neuromotor Recovery Lab — to help people like his uncle by studying the effects that neurological diseases have on people.
"We are one of the few in the country, if not the world, that have worked across what I call the translation continuum," Awad said. "So doing everything from basic science research, all the way to in-clinic, in-home clinical trials, spanning the expertise of these different disciplines, working in rehab, physical therapy, engineering."
Terry Ellis, Sargent's Physical Therapy Chairperson, who leads the NRL's work in Parkinson's disease, said the lab hopes to advance the field. Their work extends beyond what the average American hospital can do to help those with a stroke.
"They're in a hospital for a week, they go to rehab for a few weeks, they get some home therapy for a few weeks, and then it all comes to a screeching halt," Ellis said. "And they're better than they were at the beginning when they first had a stroke, they've made some really, considerable improvements, but then it's kind of over. And, it doesn't need to be over."
Ellis said the NRL doesn't "want it to be over."
"We think that we can make a bigger difference in this work and in improving the lives of people living with stroke."
The collaborative nature of the NRL is a key aspect which aids the lab in reaching its goals.
"It's very, very exciting that we have engineers, physical therapists … people from the clinical side, people from the technical side, working together to try to solve these real world problems," Ellis said. "In the end, that's the best combination to try to solve the big problem."
One example of that collaboration is between Awad and Dheepak Arumukhom Revi, a third year College of Engineering doctoral student.
Awad and Arumukhom Revi originally met at Harvard University, when Arumukhom Revi was working as a research fellow and Awad was a research associate. The two were connected by a previous advisor.
"Eventually, I liked working with him a lot more than my other advisors. So I decided that I wanted to do a PhD under him here," Arumukhon Revi said.
One exciting feature of the pair's collaboration is their respective areas of expertise, which offer different points of view to the research.
"He's a clinician. I am not — I am an engineer," Arumukhon Revi said. "So we often have very different perspectives on things and it very nicely converges into our research and we just talk through the same concept but he has a completely different lens than I do."
Arumukhon Revi and Awad have since published a study together on using wearable sensors to identify movement biomarkers of health and disease.
Arumukhon Revi and Awad are not the only successful collaborators of the NRL. Ellis and a team at Harvard have created a soft robotic exosuit that has made it out of the lab and into commercial use by ReWalk Robotics, according to Awad.
Ellis described bringing the exosuit to market as "exciting."
"We don't want to just do research and keep all that progress in the lab," Ellis said. "We want to bring it out to healthcare, to where the clinics are, to where the people are with stroke."
Even though the exosuit is already being sold to people, Ellis said she and her team are still working to make it better, because everyone who has a stroke has a very different reaction to it.
"The strokes are in different parts of the brain, people present with different types of walking problems," Ellis said. "So the exosuit, the robotics, have to be personalized to each individual walking problem. So some of the advances we're trying to make is how can we determine what each patient needs?"
Awad said that at the end of the day, this comes back to needing people who are going to help fix the problem.
"Stroke in particular, affects almost everyone across this country, either people they know or themselves," Awad said. "We need champions of the problem and solution who not just help build the technologies, but also get them out into the clinic and get people excited about using it and seeing the potential impact."