In 2019, alternative pop musician Zolita performed at Sonia in Cambridge as an opener for another artist.
Tomorrow, following the release of her new EP "Falling Out / Falling In," she will make her return to the sold-out venue for her own North American headline tour.
"Boston I feel like I'm most excited for because the energy was just so good last time," Zolita said.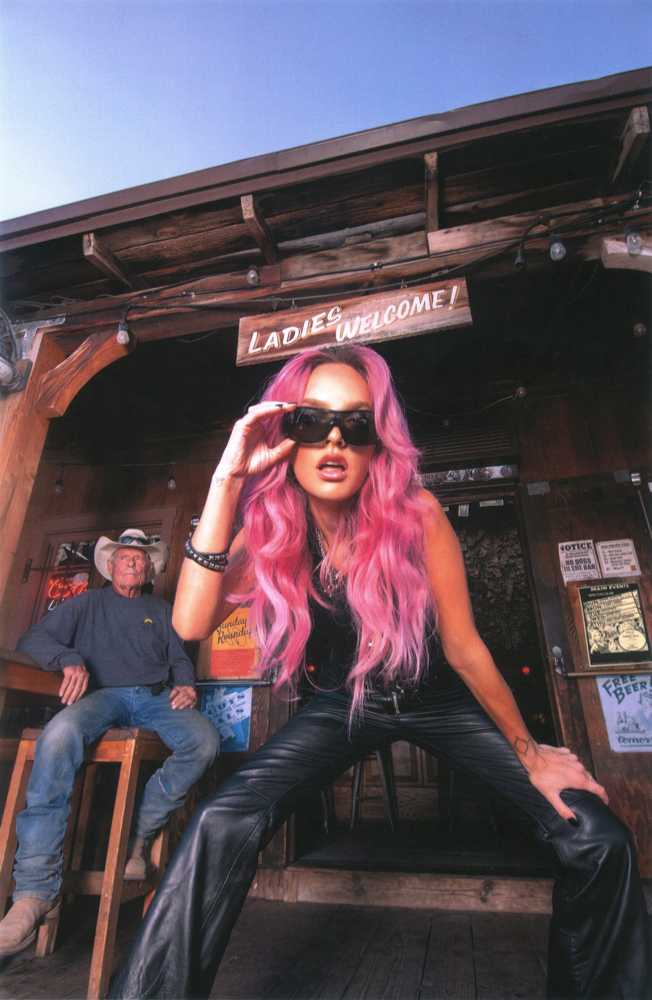 $1 from every ticket sold will be donated to the Trevor Project, an organization that works to end suicide among young people in the LGBTQ community.
"They do such incredible work to make the world a safer place for the LGBTQ community and it just felt like a no brainer," Zolita said. "I wanted a charitable component of the tour and they felt like the perfect people to partner with on that."
Emma-Cate Rapose, assistant director of undergraduate admissions at Simmons University and self-proclaimed "big Zolita fan," said she will be attending the concert with her girlfriend.
"It's such a privilege to see her at a venue that is so small," Rapose said. "I'm so excited to be able to see her facial expressions while she performs and be so close."
Zolita said she makes music that tells queer stories through a "familiar framework" with a sense of nostalgia, joy and happy endings.
"I just want to create work that I didn't get to have growing up and get to create work that's not necessarily so heavy," Zolita said. "It's healing for queer people to see what they didn't get to have, what they didn't get to live out, but it also helps the rest of the world better understand queer people."
Leslie Meng, a 2020 Boston University graduate, said she thinks Zolita is "definitely doing a lot" in terms of LGBTQ+ representation in the music industry.
"I resonate a lot with the story of the music," Meng said. "There's not a lot of [LGBTQ representation] in the industry, and if there is, it's mostly just sad stories."
Meng said the first of Zolita's songs she heard was "Somebody I F*cked Once" — and it was "on repeat for days." They said they also enjoy the trilogy of corresponding music videos.
Zolita, who played bluegrass and wrote her own songs growing up, said music has always been a part of her life but came to her later as a potential career.
While studying film at New York University, Zolita said she became "obsessed" with music videos and decided to begin creating them for the songs she had been writing. Now, from songwriting to performing to directing and editing music videos, Zolita does everything herself.
"I've never known it any other way," she said. "Nobody else can tell the stories I want to tell better than me because they're my stories. So I feel like it's always been so important to me to maintain control over all of those elements."
Heavily inspired by visuals, she often comes up with a video concept and then chooses songs to match it.
"This EP was the first time that I really challenged myself to do it just the opposite way and choose the strongest songs and then come up with the video ideas," she said.
Zolita said her new EP contains music to make all of her listeners "feel seen."
"No matter what stage you are in your love journey, whether you're going through a breakup or falling in love, there's definitely a little something for everybody," she said. "I hope everybody finds something in it."