Growing up in New York City in a predominantly immigrant community below the poverty line, Jerry Chen, a freshman in the College of Arts and Sciences, said he noticed gaps in the education system in his area.
So he decided to do something about it.
"I feel like our educational system historically has kind of failed to teach students their comprehensive rights," Chen said. "I feel like that kind of education should not be taught after college."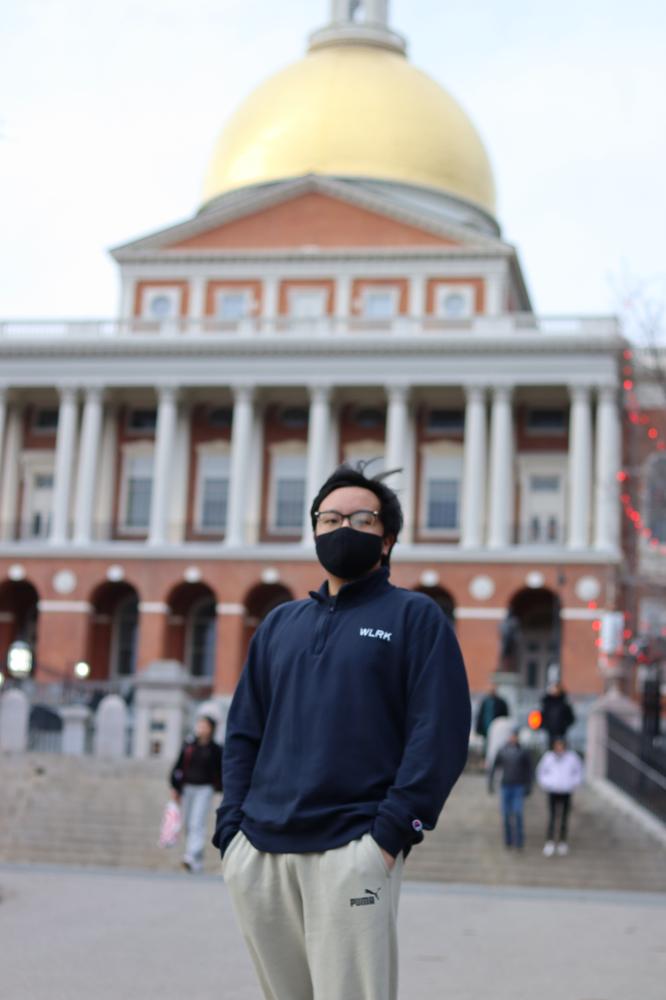 Last summer, while interning for a tenant eviction organization, Chen got to witness an eviction case first-hand while spectating at Queens County Civil Court.
"I think the eviction cases in general are unfair, especially for the tenant," Chen said. "There's a huge need for attorneys to provide legal resources and advice to tenants, and there's just not many attorneys available for tenants."
Chen is currently a housing intern working on special projects at the Massachusetts Commission Against Discrimination in Boston, a local civil law enforcement agency.
Edith Rosenthal, the program coordinator for the housing unit at MCAD, said Chen works with investigators to write case summaries and help organize documents with case management software.
"He definitely has his eye on housing discrimination," Rosenthal said. "He seems very passionate about wanting to learn more of what is our role, how do we enforce the law."
Chen said he thinks advocacy work is a "huge part in our society right now," and legal education in particular gives individuals the tools to advocate for themselves.
To further his cause, Chen started a project called the "Legal Studies Institute," which increases the aim of using this legal knowledge in students.
"The legal system is very complex … I just find it very interesting but also very saddening that this is the system," he said. "I feel like there should be more awareness but also more access to legal education that people like students or like tenants could have easy access to and go about their rights to know about what to do in certain types of situations."
Part of Chen's project involves a law journal called Chen & Chen Law Journal, which he hopes to expand in the future.
He said he hopes his first milestone would be adding legal resources into the website to make things "easily accessible" to readers to learn more about their civil rights.
"[People can] know more about their civil rights and more about, for instance, how to create a complaint for discrimination or how to file a lawsuit at a specific court such as the small claims court," Chen said.
Recently, Chen was one of 33 people — out of the 246 applicants — to receive a Civic Spring Fellowship for his work. Audra Watson, the senior program director for the Civic Spring Fellowship, said the program's focus was on choosing young people focused on education, environment, immigration reform and community health and wellness.
"Our current mission is around ensuring that young people … are well informed, they are engaged productively in democracy and they're committed to strengthening democracy," Watson said.
Watson said Chen was specifically selected due to his passion, combined with purpose.
"We love the fact that he wanted to take his knowledge and share that with young people who really, really need that knowledge so that he is able to help them and also help them in their day to day lives," Watson said.