In Boston, once traditional neighborhood signs — in areas such as Allston and Back Bay — will be redesigned by Bostonian artists to showcase the particularity of each neighborhood as part of the Neighborhood Sign Redesign program.
The program, launched by Mayor Michelle Wu, aims to promote diversity and support local artists in Boston. Eligible artists, who will receive a $1,000 stipend upon selection, must be at least 18 years of old and live or work in the city of Boston.
"I'm excited for this program to empower our residents to create welcoming, creative signs to reflect the unique, vibrant neighborhoods and communities they live and work in," Wu said in a press release.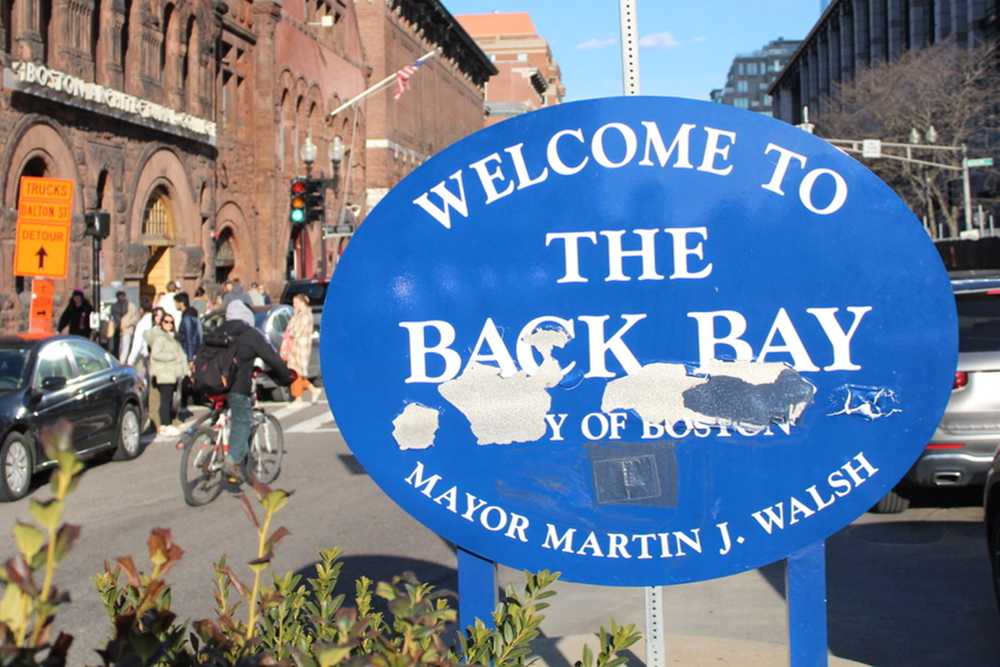 Christopher Field, a lecturer in art and graphic design at Boston University, said he loves the idea. Field, who grew up in the Boston area, said he remembered a very colorful, large mural on the side of a library in Roslindale which left "a big visual impression" on him.
"There is a great opportunity to make the connection between visual work or signage and the identity of the neighborhood," Field said. "Having experienced that myself, it could be a powerful thing."
The idea of "someone from the community providing a visual entry point to the neighborhood" is also really exciting, Field said.
Field said he likes the "openness and variation" of this program since the content is up to whatever the designer feels appropriate for the neighborhood.
"Some people might take it in the direction of tying it into some kind of event that happened in the neighborhood," Field said. "Some people might take it into just a pure visual metaphor for the neighborhood."
Kristen Mallia, an assistant professor of art and design at Suffolk University and owner of design studio Mallia Design said the opportunity to make arts visible in the city is a great way of "activating neighborhoods."
"If the artists are speaking to those neighborhoods directly, it's also an opportunity to just give people voice and remind people of the importance of the arts," Mallia said.
Mallia said the artwork such as graffiti and large scale murals generally "inspires," and the new signs will be "a welcome addition to the landscape" in neighborhoods.
"Big murals, even murals inside restaurants … just really makes these places come alive," Mallia said.
Dana Salvo, owner of Clark Gallery, a contemporary gallery in Lincoln, said artistic design of a sign "enriches the lives of everyone that sees it."
"Every day we move through space and time, and any opportunity to engage your visual stimuli in your brain with something that's different is a good thing. It allows you to think," Salvo said.
Salvo said art design without commercial purposes is "much more personal" and "pure" and Boston is lucky to have organizations and city officials to support art.
"But of course, like anything else, there is always room for more," Salvo said. "Arts are a major benefit to any area. It just doesn't get the recognition that it deserves, and this is a step in the right direction."
The submission deadline for redesigning neighborhood signs is March 3, 2023.