"The Athletic" reported two weeks ago that Major League Baseball Commissioner Rob Manfred assured that expansion was still possible within the league. 
Manfred named Nashville, Charlotte, Portland and Las Vegas as potential expansion cities.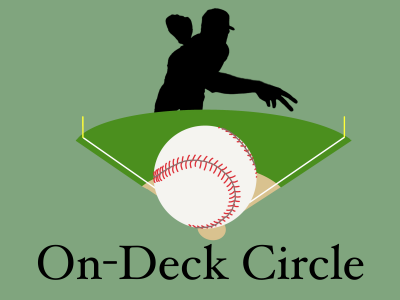 In a 2018 interview, Manfred said that an expansion can lead to "a more geography-based alignment."
"The Athletic" released potential realignment divisions that eradicated the American and National Leagues in favor of Eastern and Western Conferences, similar to other sports leagues. 
These new divisions could help regain the popularity of a game that has seen fan interest decline over the years. New rivalries would be built, and fans would be able to watch players they usually wouldn't see.
Here are my takeaways from the proposed realignment and my picks to win each hypothetical division in 2023:
Eastern Conference
East Division
Boston Red Sox
New York Mets
New York Yankees
Philadelphia Phillies
This division would provide the rivalries and competition fans crave. You would get the intense cross-town rivalry between the Yankees and Mets and the infamous Red Sox-Yankees rivalry. Add the Phillies into the mix, and you have a recipe for heated competition all season. This division also brings together some of the most toxic fanbases in sports. Merging Boston, New York and Philadelphia fans into one division would only lead to trouble, especially in September when teams are fighting for playoff position. 
My pick for the hypothetical division winner: New York Yankees
North Division
Cincinnati Reds
Cleveland Guardians
Detroit Tigers
Toronto Blue Jays
From one of the most exciting new divisions in the East, the North promises to be one of the most boring. This division doesn't possess much star power outside José Ramirez and the young Blue Jays core. While the Tigers and Reds continue to rebuild, this division would be a two-horse race for the foreseeable future. Fans would not want to see a Tigers-Reds matchup 19 times every season. 
2023 division winner: Toronto Blue Jays
Mid-Atlantic Division
Baltimore Orioles 
Charlotte expansion team
Pittsburgh Pirates
Washington Nationals
Although this division is full of rebuilding teams, it would be exciting to see the youth of Baltimore and Pittsburgh face off. A potential expansion team in Charlotte would also be interesting, with players from around the league pulled from their teams to play in North Carolina. Adley Rutschman and Oneil Cruz would be the faces of this division for years to come as they carry their respective squads to playoff contention.
2023 division winner: Baltimore Orioles
Southeast Division
Atlanta Braves
Miami Marlins
Nashville expansion team
Tampa Bay Rays
This division would be intriguing. The Braves and Rays are both consistent contenders and would be joined by a rebuilding Miami team and a new Nashville squad. Like the North division, this would be a two-horse race for the foreseeable future, with the Braves and Rays on top. Both teams have talented young pitching cores that would make the games must-watch baseball, especially down the stretch.
2023 division winner: Atlanta Braves
Western Conference:
Midwest Division
Chicago White Sox
Chicago Cubs
Milwaukee Brewers
Minnesota Twins
This is another division filled with rivalries, with the cross-town Chicago rivalry and prior divisional rivalries between the Cubs and Brewers and the White Sox and Twins. Getting 19 games between the Cubs and White Sox would be scintillating as the two vie for control of the Windy City. This division is unique because all four teams would be in contention for a division title. The Twins, bolstered by a healthy Carlos Correa and Byron Buxton, would be dark horses to win the division. The Brewers' strong pitching staff makes them perennial contenders, as well. 
2023 division winner: Milwaukee Brewers
Southwest Division
Houston Astros
Kansas City Royals
St. Louis Cardinals
Texas Rangers
Led by the reigning champs, this proposed division would presumably have an easy choice for a division winner, but the Cardinals and Rangers could give the Astros serious problems. With the addition of Wilson Contreras, the Cardinals are one strong pitcher away from contending. As for the Rangers, a much-needed boost from star Jacob DeGrom could go a long way to prove that all the money spent over the last two free agencies was not a mistake. Corey Seager and Marcus Semien would need to build off their strong 2022 seasons for this team to have a shot at a division title. 
2023 division winner: Houston Astros
Pacific Coast Division
Colorado Rockies
Oakland Athletics
Seattle Mariners
San Francisco Giants
This division may be the most boring of the proposed divisions, but it would still bring fun games. A young Mariners team wouldn't be forced to travel all the way to Texas to play divisional games, and the Athletics could potentially relocate to Las Vegas if allowed. The Giants seem to have no clear direction after a fourth-place finish in the NL West last season. They tried to change course this winter, but whiffed on key free agents like Aaron Judge and Carlos Correa. The Rockies continue to rebuild and count on the production of Kris Bryant, even after a poor 2022 campaign. 
2023 division winner: Seattle Mariners
West Division
Arizona Diamondbacks
San Diego Padres
Los Angeles Dodgers
Los Angeles Angels
We are gifted with yet another cross-town rivalry, with Mike Trout and Shohei Ohtani taking on the Dodgers 19 times a season. Just like the current NL, the Dodgers and Padres would be going toe-to-toe for divisional supremacy. The main question in this division is whether or not the Padres' star-studded experiment works. After signing Xander Bogaerts in the offseason, San Diego went all in on this season, with Fernando Tatís Jr. returning from suspension. The Padres will need Bogaerts, Tatís, Manny Machado and Juan Soto to carry the team amidst a championship-or-bust season. 
2023 division winner: San Diego Padres