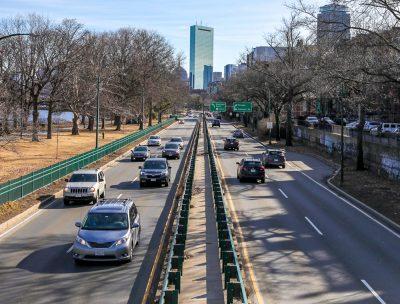 A post-pandemic rebound in Boston rental and housing prices is driving residents to search for affordable living options outside the metropolitan area, experts say.
Many renters considered moving long-distance, cross-metro and cross-state in 2022. 37% of Boston apartment hunters looked for homes outside the metro area. Additionally, 38.3% of renters looking for apartments in Boston are searching from out-of-metro, according to a 2023 Apartment List renter migration report.
The report shows a trend of people in New York looking to move into Boston, with 11.2% of Boston inbound searches, and current Boston residents looking to move to Providence, with 9.4% of Boston outbound searches. The number of people searching to move out of Boston is roughly the same as the number of people searching to move in.
Rob Warnock, senior research associate at Apartment List, said proximity and affordability are driving current migration trends in the Boston rental market.
"While [housing is] always challenging to afford in cities like Boston, the affordability crisis has only worsened over the last couple of years," Warnock said. "We were seeing increases on new leases up over 25%."
During the COVID-19 pandemic, Warnock said "there was encouragement for people to move back in with family" and less reason for people to move into the city. Thus, rental demand in dense urban cities like Boston "evaporated" and rent prices cratered. 
"2020 and 2021 were dramatic oscillations of rent prices," Warnock said. "In 2021, we saw a rebound in the opposite direction. And in many cases, prices ended up significantly higher after that rebound than they were before the pandemic."
Pre-pandemic year-over-year rent change ranged mostly between 3% to 5% in Boston. During the pandemic, the number dropped to an average of around negative 11%, with December 2020 bottoming out at almost negative 19%. The rebound peaked at almost 27% by the end of 2021.
Donna Molet, a real estate broker at Keller Williams Realty, said similar affordability-driven migration patterns are also seen in the for-sale housing market.
"I see a lot of people that will move from the West Coast and they come to Massachusetts," Molet said. "They start by saying they want to live in Boston or metropolitan Boston or Boston Metro West, and then they keep moving further away and they end up in central Massachusetts because the affordability is better."
Molet said with more remote working and remote schooling options made possible during the pandemic, people could get more for their money and purchase less expensive houses in suburban areas.
"With the advent of the pandemic, overall, we found more people who are coming to central Massachusetts to live, who still worked inside of the Boston metropolitan area," Molet said. 
Edward Chazen, senior lecturer at Boston College Carroll School of Management, said the Boston population, which is over 650,000 people, has grown significantly and the majority of the population have high-paying jobs and are renters.
"We haven't produced enough housing, so we have more demand relative to the new supply, and the rents keep going up," Chazen said.
People who are moving back to the cities are demanding better apartments with more work-from-home space, which is also pushing up rents, Chazen added.
Long-distance moves are driving up rental prices. The average budget among renters moving to a new metro was 5.5% higher than that of renters searching within their current metro. For cross-state movers, there was a greater budget premium of 11.5%, according to the report 
With soaring housing prices in Boston, middle-income families with a combined income of over $100,000 are in a tough position, Chazen said.
"They're not poor, they just don't make enough money to meet the market-housing, and they make too much money to get subsidized housing," Chazen said. "That's the vast middle and I think that's where the biggest problem is."
Looking forward, Warnock said he finds it promising for the national rental market that the construction previously held up by the pandemic is resuming.
"There's roughly one million apartments that are under construction right now across the country, and that's more than there has ever been at one point," Warnock said. "It could be a relief for rent prices on a national scale."
The MBTA Communities Act — a state legislation passed last year which requires high-density housing to be built near MBTA stations — will be an effective measure to improve housing affordability, Chazen said.
"Developers will build if they can make an economic return from developing," Chazen said. "One way developers can build more apartments at discounted rents for both affordable households, meaning they make 60% of the income in the area, or middle income households, meaning 80% to 120%, is to give the developer a tax cut on the property taxes."
Chazen also suggested that towns and cities consider rezoning light industrial and commercial lands for multi-family residential usages to increase housing supplies.
"We need to give better housing choices to people," Chazen said.