Last Tuesday night, a group of Neo-Nazis protested the revival of the musical "Parade," which follows the story of a falsely convicted Jewish man who was lynched in 1915.    
If this was happening during WWII, it might make more sense to me — but in 2023? This is not something I would ever have imagined in my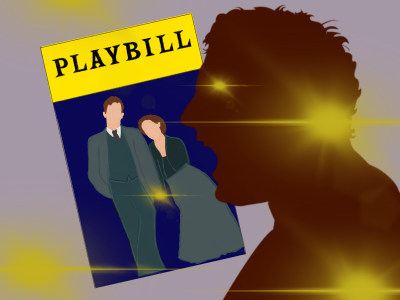 lifetime.    
Leo Frank, a Jewish manufacturing manager who is wrongfully accused of killing a 13-year-old, is the subject of the theatrical production "Parade," which is based on a true story. While in prison, a mob kidnaps and lynches Frank, though it is later determined that another factory worker was the real murderer.
The National Socialist Movement (NSM), a far-right white supremacist group "notable for its violent antisemitic rhetoric and its racist views," according to the Southern Poverty Law Center,  showed up to the preview of "Parade" and harassed audience members. 
Among other things, they attempted to distribute antisemitic flyers to people on line outside the Bernard B. Jacobs Theatre and called for hostility toward Jews.    
Realizing that antisemitism still exists in this day and age is unsettling. Although it is easier for me to soothe my anxiety by convincing myself that this issue is in the past  — the terrible truth is that it is only becoming more prevalent.    
The advent of the Holocaust, where over six million Jews were killed, only took place less than a century ago — and while the sentiment, "never again" has circulated widely ever since — it is disheartening to realize that this virus of hate still poses a threat. Instead of moving towards peace and respect, there are those that demonize and divide.   
As a Jewish female in a big city like Boston, hearing about such intense hatred for my religion makes me concerned for my safety. While the incident occurred in New York City, as a Long Island native living only 45 minutes away, the protest was extremely personal to me. 
Theater has always been a place of refuge and bliss for me. The antisemitic protest's connection to Broadway and the theater — where I have long felt at home — makes it all the more heartbreaking.  
A theater performance is meant to provide an audience with enjoyment and escape, while also bringing to light universal themes that connect us all. The general public shouldn't have to be concerned about being bothered or attacked while attending a Broadway show. The fact that theatergoers and performers are confronting hatred and experiencing fear is unacceptable.  
Despite the significant social progress made by society, the reality is that racial and religious groups are still being targeted for violence and hatred in 2023.    
In response to the protest on Tuesday, Broadway star Ben Platt, who plays Leo Frank in "Parade," used Twitter to highlight the importance of the revival and the demand for greater understanding of how Jews are treated in contemporary society.   
Platt shared through an Instagram Reel, "It was definitely very ugly and scary, but a wonderful reminder of why we're telling this particular story and how special and powerful art and, particularly, theater can be. And just made me feel extra, extra grateful to be the one who gets to tell this particular story and to carry on this legacy of Leo." 
Platt's statement could not be more accurate. We cannot physically control every event that takes place in life — there will always be groups of people who harbor animosity toward others.
 We can only hope that by carrying on the tradition of telling stories through the arts, in this case Broadway shows, educating the public and future generations about history, sharing pride in one's heritage and continuing to stand up for oneself — we can learn to celebrate and appreciate differences.