Anyone who choreographs their own dance at Boston University's Edge Dance Company can feel the weight of it.
Gwen Greene, vice president of Edge, said this about a dance she choreographed as part of the annual Breaking Bounds showcase on Saturday, Feb. 25 at the Tsai Performance Center.
"This is my first time ever putting something on stage that's entirely mine," Greene said.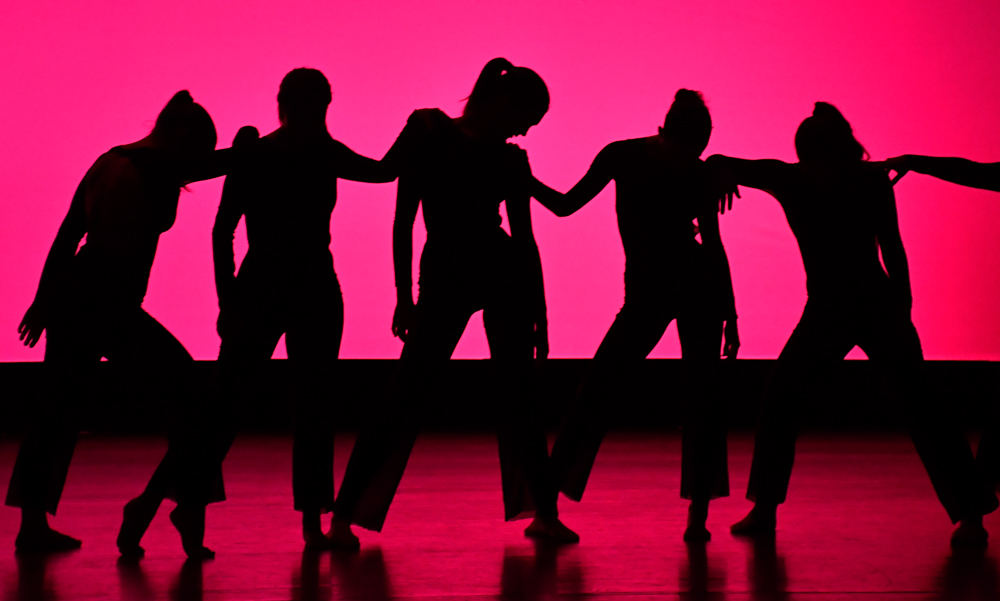 Greene, a junior in the College of Arts and Sciences, said working on the showcase was "really rewarding."
"Putting a lot more work into the background of the show makes it a lot more meaningful to you, and I feel a lot more connected to it," Greene said.
The student-run dance group is composed of 16 members, many of whom have danced competitively. While BU Edge is known for their contemporary style, this year's performance added a mixture of jazz and upbeat dances.
Despite the focus on BU Edge's performance, the addition of guest groups allowed dancers from different Boston colleges to bond and "bridge the gap in the Boston community," Greene said.
Saki Matsumoto, a recent BU graduate and fourth-year member of BU Edge, said the show had "variety."
"As new people join, they bring a different style, which is fun," Matsumoto said. "It just so happened that the people who wanted to choreograph had different styles in mind."
Edge showcased 12 numbers — which was more than in previous years — composed of smaller group dances. This change ultimately allowed members to have one-on-one connections with each other, Suhani Mitra, BU Edge's secretary and a sophomore in the College of Engineering, said.
Mitra said having those small group rehearsals makes the group feel more "welcoming."
"Going to all the rehearsals that were in smaller settings, you get a little more interpersonal time with people," Mitra said. "I feel like the team is so well weaved together."
Matsumoto said there was a section in one of the large-group numbers where the seniors danced on their own to commemorate their time with Edge, which she said was "pretty special."
Leading up the performance, team members participated in daily Instagram take-overs to hype up their audience.
"I had a lot of fun making all the Instagram posts and just like trying to increase our following and general awareness of the show," Mitra said.
Mitra said the showcase isn't about "waiting to see if you scored well," which makes performing have a lot "nicer of a feeling."
"You're not working up to a competition," Greene said. "You're just working up to perform for friends and family in the school community. It's just such a better feeling."
Breaking Bounds is BU Edge's only annual performance they can call their own, but the team will have future performances alongside other BU dance groups and colleges in the Boston area.
"It's really special to have, not only a show you're performing in front of your team, but have other people on your team performing something that you made," Greene said.