We're three days out from the National Hockey League trade deadline on March 3 at 3 p.m., but many of the marquee names of this season have already found a new home. Let's take a look at the deals that have been inked, and what they mean for the receiving teams.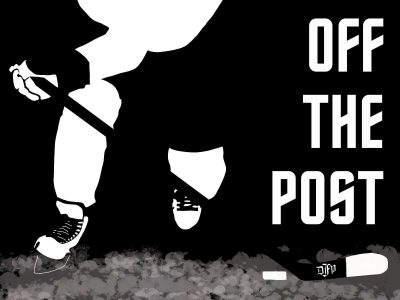 Showtime in New York, Patrick Kane is a Ranger, Feb. 28
Chris Drury did it again. In the span of just three weeks, the New York Rangers' general manager has added Vladimir Tarasenko, Niko Mikkola, Tyler Motte and now Kane to the Blueshirt roster. Kane's next stop had been a hot topic all year long — and from the looks of the deal — it's clear that it was New York or nowhere for the superstar forward. 
Chicago is retaining 50% of Kane's salary, and the Arizona Coyotes came in to cover another 25% in exchange for a 2025 third-round pick from the Rangers. New York additionally gave the Blackhawks a 2023 second and fourth round pick — my God did this work in their favor. 
After 16 seasons and three Stanley Cup wins in Chicago, Kane is now bringing his talents to a team that looks a lot more like a serious contender than they did a month ago. The rightwinger will likely slot in on the second line with Vincent Trochek and Artemi Panarin. I know I'm biased, but with their recent acquisitions, the depth the Rangers now have in all four lines is exciting. 
Kane brings invaluable veteran postseason experience. He is the ultimate competitor who knows what it takes to win, and he's finally with a group that can help him do that again. Per usual, there's so much more I want to say about this Rangers team, but I'll leave it at this: New York is hungry for the Cup, and Drury believes this could be the group to do it. 
Timo Meier lands in New Jersey, Feb. 26
Meier was one of the biggest names coming into this season's trade deadline. During his seven years with the San Jose Sharks, the right winger turned into a power forward and leading goal-scorer. However, the Sharks sit four points above last place in the league and big changes are coming.
With former Terrier Mike Grier as the general manager and David Quinn as the head coach, San Jose is looking to rebuild the identity of a floundering group, and they got a lot of material to do so in this trade. 
The nine-player deal sent forwards Andreas Johnsson and Fabian Zetterlund, defensemen Shakir Mukhamadullin and Nikita Okhotiuk to San Jose as well as a 2023 first-round pick, a 2024 conditional first-round pick and a 2024 seventh-round pick. Along with Meier, the Devils received another forward, two defensemen, a goaltender and a 2024 fifth-round pick. 
While Meier will be an unrestricted free agent at the end of the season, the trade did not have a contract extension attached to it. He's coming into a New Jersey team that is having real success for the first time in a while and was looking to add raw goal-scoring ability — and big size — to their roster ahead of the playoffs. Meier does just that. 
Dmitry Orlov and Garnet Hathaway ship it up to Boston, Feb. 23
Believe it or not, the first place, 99-point Boston Bruins just got better thanks to a deal with a conference rival. The Capitals — who have long been a powerhouse in the Metropolitan Division — are inching towards the dreaded stage where your superstars are becoming super old and it's time to rethink the structure of the team. 
I wouldn't count the Caps out just yet, but their glory days are no doubt behind them and a rebuild is on the horizon. Accordingly, collecting a 2023 first-round pick, 2024 third-round pick, a 2025 second-round pick and Craig Smith from the Bruins was a logical transaction. 
In Orlov and Hathaway, the Bruins gain sturdiness on the blue line and a gutty, physical edge on the right wing. Both guys' style of play matches that of the overachieving Boston squad and adds serious depth to a team that's looking to go far in the playoffs. 
The Bruins have had little holes to fill all season, and this trade just made them that much stronger. 
Ryan O'Reilly heads to Toronto, Feb. 17
The St. Louis Blues sent their captain — and Noel Acciari — off to the Leafs in exchange for Adam Gaudette, prospect Mikhail Abramov, Toronto's 2023 first-round pick and 2024 second-round pick, as well as Ottawa's 2023 third-round pick.
To deal with the cap hit, the Minnesota Wild were brought in as a third-party broker and retained 25% of O'Reilly's salary while the Blues retained 50%. The Wild picked up a 2025 fourth-round pick from the Leafs. 
Beyond the financial logistics, O'Reilly was a huge grab for Toronto. The 32-year-old center is a guy anyone would want on their team, especially a group like the Leafs who are trying to advance in the playoffs for the first time since 2004. O'Reilly knows what it takes to compete for the Cup — having hoisted it in 2019 with the Blues — and has a signature gritty grind to his game that much of the Toronto talent lacks. 
He's one of the best two-way players in the league as a defensive forward and joins an all-star posse of centers with the likes of Auston Matthews and John Tavares. The Leafs are stacked. If O'Reilly can't help them break their postseason curse this year, I don't know what will. 
Bo Horvat to the New York Islanders, Jan. 30
After nine years with the Vancouver Canucks, Horvat was dealt to the Isles for Anthony Beauvillier, Aatu Raty and a 2023 conditional first-round pick. The trade made sense for both sides.
Vancouver is snowballing towards a rebuild with no chance of a postseason appearance. The Islanders currently hold the first wild card spot in the Eastern Conference but are closely trailed by Pittsburgh and Buffalo. On the brink of playoff positioning, Horvat offers the Islanders depth at the center position and a spark to their top six.
The Canucks are in a selling position and will be holding onto draft picks as tight as they can. They'll likely say goodbye to guys like veteran defenseman Luke Schenn and left wing Conor Garland by the deadline: clearing cap space and preparing for summer signings seems to be the game plan. 
Since arriving on Long Island, Horvat has garnered eight points — including five goals — and slotted in nicely with Anders Lee and Simon Holmstrom on the first line. 
Looking ahead 
There are still many moves to be made before March 3, but this has already proven to be an exciting trade deadline. Here's to refreshing our Twitter feeds every 30 seconds for the next week. I'll see you all on the other side.