You have the right to remain silent
José María Enríquez Negreira was a Spanish referee who officiated over 235 games in Spain's first and second divisions between 1975 and 1992. Shortly after his retirement, he was appointed vice president of Spain's referees' committee, a post that he held until 2018. In short, Negreira had a respectable career in the world of football.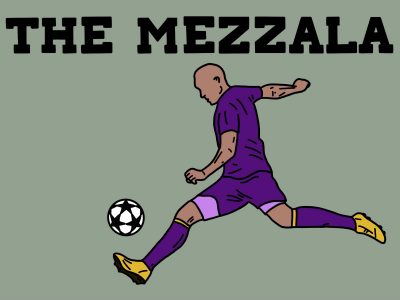 However, several weeks ago, Spanish newspaper El Mundo revealed that Negreira's boyhood club, Barcelona, paid him a total of €8.4 million between 2001 and 2018. 
So, for 17 years, a man with influence over referees around Europe was on Barca's payroll? How many games were flipped in the Catalans' favor? One match instantly comes to mind: the 2009 Champions League semi-final match between Barcelona and Chelsea. 
In this infamous meeting, Chelsea would be denied at least three penalties that should have been awarded. This would ultimately result in Barcelona moving on to the final on aggregate and eventually winning the competition in a 2-0 victory against Manchester United. 
As Didier Drogba shouted into a camera after the final whistle was blown, it was indeed "A F*CKING DISGRACE." There have always been rumors of unsportsmanlike behavior from the Spanish giants, but never to this extent. 
Considering the Spanish court has already charged Barcelona for corruption, if they are also found guilty of breach of trust and false business records, they could find themselves relegated for the first time in club history. However, nothing can make up the potential damage they have done to organizations, players and fans alike. 
In other news, a 24-year-old man who sent Brentford striker Ivan Toney racist messages over Instagram last October has been handed a substantial punishment. Toney, who was harassed after scoring two goals to seal a 2-0 win over Brighton and Hove Albion, is not the first player to receive racial abuse in the Premier League. Some examples include Son Heung-min, Raheem Sterling and Kyle Walker-Peters. 
Despite the prevalence of racism in football, little has been done to condemn those who perpetuate it. Toney's case is different, however, as the abuser has been handed a three-year football banning order on top of a four-month prison sentence suspended by two years. This ruling is the first of its kind and will hopefully discourage racist comments in the future.
The Tactical Genius of Luciano Spalletti
Football is a complicated game, but it is easy to get sucked into focusing on stats like goals and assists. In the case of Napoli, I see a lot of praise directed toward the players and their individual performances. 
The most crucial part of their success, however, comes down to how their manager Luciano Spalletti has assembled and organized a team who came out of nowhere.
Firstly, Napoli is an incredibly aggressive team on the defensive end. They press extremely high, with the goal of winning the ball back as quickly as possible. Their utilization of the 4-3-3 formation has also allowed players like left winger Khvicha Kvaratskhelia and forward Victor Osimhen to flourish. 
The attacking nature of the 4-3-3 enables Kvaratskhelia to make devastating runs in behind the defense, utilizing his pace and vision. Osimhen lies in wait in the center as an aerial threat and a poacher, keeping the defense on its toes and capitalizing on any mistakes that result from Napoli's press. 
Their success at set-pieces shouldn't be ignored. They have scored well above average from corners. Napoli lines their players outside of the box and attacks the goal once the ball is in play. This creates space and generates force for when they make contact with the ball. 
Lastly is the consistency of selection. While this could be detrimental to some teams due to fatigue and lack of flexibility, it has shown to be a great asset to Napoli. Although Napoli has a demanding style that results in players needing rest, Spalletti keeps his defense and central midfielders consistent with little variation. 
The three central midfielders of André-Frank Zambo Anguissa, Stanislav Lobotka and Piotr Zieliński rotate their roles in the center and thus share their workload. In attack — although he has to rest players more frequently — Spalletti has Giacomo Raspadori and Giovanni Simeone, who provide the skills necessary for Napoli to function as they always do, even with the absence of their stars.