The title races in both Germany's and England's top flight of soccer have remained tightly contested. The squads that had the top spot have squandered opportunities to increase their point lead while those who are hungry to take their spot have been reducing the difference.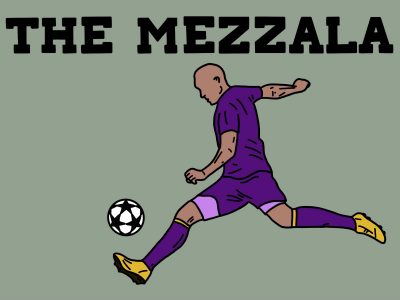 In the Bundesliga, Bayern Munich's recent draw with Hoffenheim and embarrassing loss to Mainz, has challenged their aspirations for an 11th-straight Bundesliga title. Meanwhile, Borussia Dortmund — who have chronically been the second-best club in Germany — has overtaken Bayern for the top spot in search of their first title since 2011-12. 
Union Berlin, who was leading the table for much of the first half of the season, has fallen off. They're now four points behind Bayern and five points behind Dortmund. Union has hit a rut in their form, and I see the difference increasing. They've won just three games in their last 11.
Bayern is a really interesting team. Under Julian Nagelsmann, I saw Bayern as the best team in the world by a large margin. However, many factors led to his surprise dismissal. Locker room conflicts with Bayern captain and legendary goalkeeper Manuel Neuer, issues related to his relationship with a local reporter shortly after leaving his wife and a poorly timed skiing holiday all contributed to his sacking. 
Thomas Tuchel, the former Chelsea and Dortmund man, took over and had his first game as manager against Dortmund on April 1, winning 4-2 and giving encouraging signs of a smooth transition. 
This was followed by Bayern's embarrassing departure from the DFB-Pokal and the Champions League. The squad looks disorganized and a shell of their former selves under Tuchel. It makes me wonder if Bayern's higher-ups should have just tolerated Nagelsmann's behavior.
In England, Arsenal and Manchester City are facing off on April 26 in what could be a title-deciding matchup. Going into 2023, Arsenal was seven points clear of City and looked like they were going to continue their dominance. 
As of Tuesday, that number is now five after three draws in their last three league games. It might not seem like the end of the world, but City has two games in hand, meaning that if they continue to win, the Gunners will lose their title hopes. 
To make things worse, they will be playing at the Etihad, making an already challenging game even harder. They also have to play Chelsea, Newcastle and Brighton before the end of the season, all of which will be challenges and crucial matches for the title race. 
It seems the difference in experience has made a big impact as the season comes to a close. While a young Arsenal squad is struggling with fitness, consistency and pressure, their more experienced opponents in Manchester are flying — even with the stress of Champions League and cup games. 
On a different note, I find teams I have been praising in The Mezzala have started underperforming ever since I started to praise them. This was the case with Real Madrid, Arsenal and now, Napoli. Seeing as I have new-found superpowers to curse teams into a poor run of form, I will utilize them to alter results in the footballing world in my favor.
Let's go, Tottenham! You guys are going to recover from your embarrassing defeats and qualify for European competitions next season! Nothing can stop you and a bright future awaits your club!