The role of a football manager is a pretty complicated one. From the intricate tactics to the signing of new players, managers have to meet a variety of expectations. Often, managers who are unable to succeed on every level find themselves without a job. This has been a common occurrence in the Premier League as of late, so let's take some time to analyze these decisions.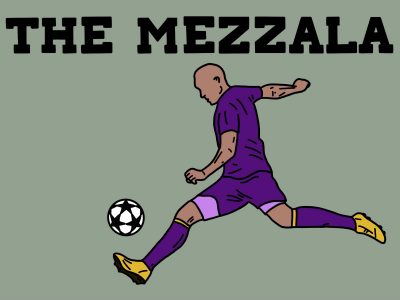 First, we will discuss the sacking of Graham Potter. Despite spending more than $650 million in the transfer market, Chelsea still find themselves 11th in the Premier League, winning only 12 of Potter's 31 games in charge. 
While I believe this decision by the Chelsea board makes sense, I also think they could have given him just a little more time. Despite the massive roster spending, Potter constantly had stars who were out with injury. 
Despite their abysmal performances in the Premier League, they have made it to the quarterfinals of the Champions League, which is no easy task. Now Chelsea will have to pivot managers and systems once again, which may cost them even more money. 
In addition to this, Todd Boehly, the owner of Chelsea, paid €21.5 million to buy out Potter from his position at Brighton. However, due to Potter's poor record and growing disconnect with his players, this was a necessary decision.
Next, we have Brendan Rodgers. Rodgers has had an impressive career at the helm of Leicester City, winning the Football Association Challenge Cup along with two top-five finishes in the league.
However, with Leicester in 19th place and only 25 points, something had to change. The problem was not Rodgers but rather the club's finances. Since the pandemic, the club's financial state has been in shambles, and it didn't help that key players and signings were getting injured regularly. 
The squad has been relatively unchanged in the last three seasons, which Rodgers can do nothing about. The defense is still horrific which can be blamed on coaching tactics, especially with set pieces. Firing the manager puts more financial strain on the club as a whole, and therefore, further from their goal.
Lastly, I want to mention Antonio Conte, the former Tottenham Spurs manager. His exit was a grand one to say the least as he proceeded to slam the players and the owners of their incompetence labeling them as willing to be mediocre.
During his Spurs tenure, Conte did accomplish a fair amount, helping Tottenham swipe a top-four spot from their bitter rivals, Arsenal, last season. 
However, criticism began to arise from fans throughout this year's campaign. Conte showed a lack of flexibility. He stuck with a 3-4-2-1 despite its lack of success and continued to name similar squads week after week. In addition, it has been said that Conte's training regiment was extremely repetitive, which further discouraged the team. 
There are many other factors, however, that could have affected the usually successful manager's performance with the Spurs. Conte expressed his desire to be close to his family back in Italy where his children attend school. 
Conte has also lost three friends this season. These events made Conte reflect on the importance of his job and his friends and family, which could be a factor in his forced departure from North London.