Ash Quasney-Sandler was five when her family moved to Boston from Chicago. She said the first thing she remembers doing in her new city was walking to the Boston Public Garden to see the "Make Way for Ducklings" statue.
Her family underestimated the distance from their home to the Boston Public Garden, so they didn't get back to their house until 9 p.m. — likely well past Quasney-Sandler's bedtime — but she remembers the day fondly.
Now, at 11 years old, she finished her run playing one of those same ducklings in the world premiere production of "Make Way for Ducklings: The Musical" at the Wheelock Family Theatre, which ran from Feb. 17 to March 12.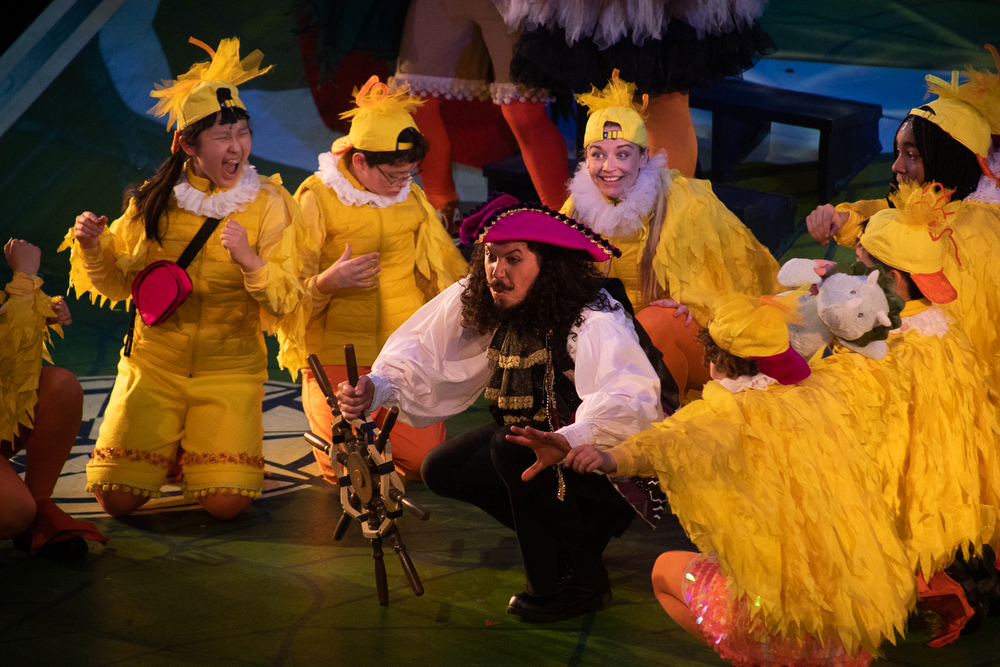 "You get to learn so much from this show," she said. "You get to even see the perspective of ducklings, so when I see ducks now waddling around Boston, I just think of 'Make Way for Ducklings.'"
"Make Way for Ducklings: The Musical" follows the story of the Mallard family through the city of Boston as they attempt to find the "perfect home" before their ducklings are born. The play, written by Sandra B. Eskin and Michael J. Bobbit, is based on the 1941 children's book of the same name.
Maia Ettinger, a Boston native who plays Pack in the musical, said she grew up reading "Make Way For Ducklings" every year and used to take pictures with the statue in the Boston Public Garden on her first day of school.
To Ettinger, doing the show is "heartwarming" because of its powerful story and "all the Boston jokes."
"When we're performing there's jokes that maybe people from Florida or something wouldn't understand," Ettinger said. "It's so fun to be in a show that's based in the place where I live."
While Ettinger and Quasney-Sandler's choreographer Joy Clark didn't move to Boston until she began studying at the Boston Conservatory for graduate school, Clark said she "feels like a Bostonian" in terms of the city's theater community.
Clark said many of the cast members of "Make Way for Ducklings," are Boston natives, which makes the story come alive.
"No one can tell a Boston story like people who live here," Clark said.
Clark said her "partner in crime" is Emily Ranii, the artistic director of the Wheelock Family Theatre and "Make Way for Ducklings." Ranii started as artistic director in 2018 because she wanted to be a part of young people's first theater experience.
As a result, Ranii said her favorite shows are student matinees at the theater. Not only are audiences excited to be on a field trip, but it is often their first time seeing a show, which Ranii said is a "meaningful and eye-opening" experience.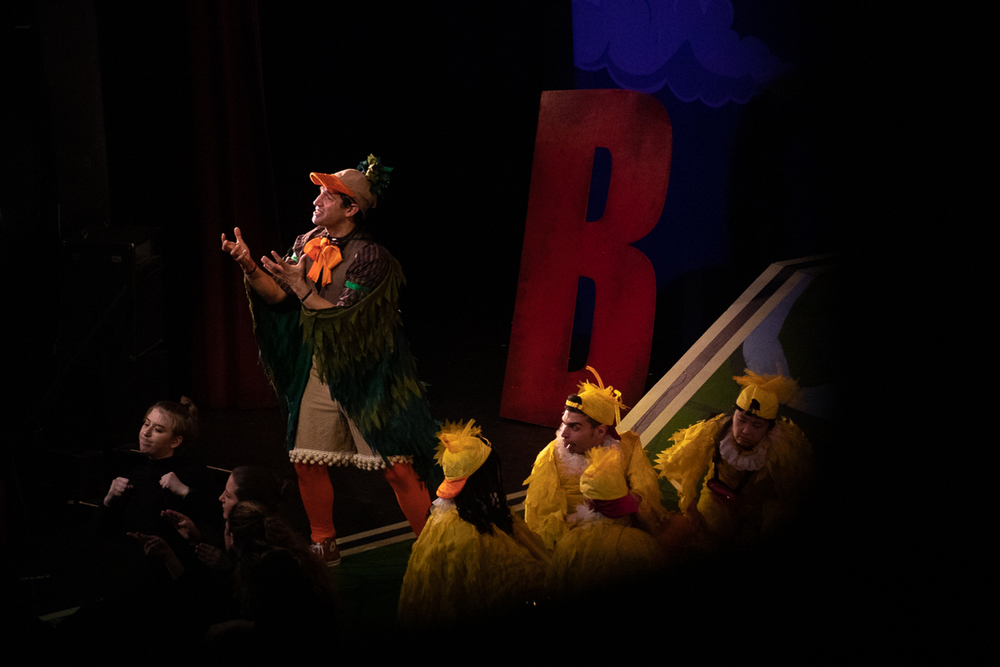 "It often sounds like a rock concert in there before the show has even begun," Ranii said.
While Clark has worked in the arts for several years, she said "Make Way for Ducklings" is the first professional show she's worked on that has more young people than adults in the cast. She called this "a breath of fresh air" because she gets to learn from the young people she works with.
Clark said she believes every creative person should create for young people at some point in their life because it brings you "down to basics," rather than getting too "artsy fartsy," as she put it. Creating for young people reminds her of the "point" of the art.
"[Working with young people] brings me back to Earth," Clark said. "This is why we do what we do. Because the act of pretend, the act of telling a story that is not specifically yours, but is you through a set of given circumstances, it fosters empathy, it fosters creativity, it fosters imagination, and it does that for me every single day of my life."
All these powers of storytelling are "never more apparent" to Clark than when she is "in a room with young people."
Ranii said at a recent student matinee, the audience was chanting "ducklings" at the end of the show, which was "really rewarding" to hear. For Ettinger, though, it's hard not to laugh when the students are so engaged with the performance.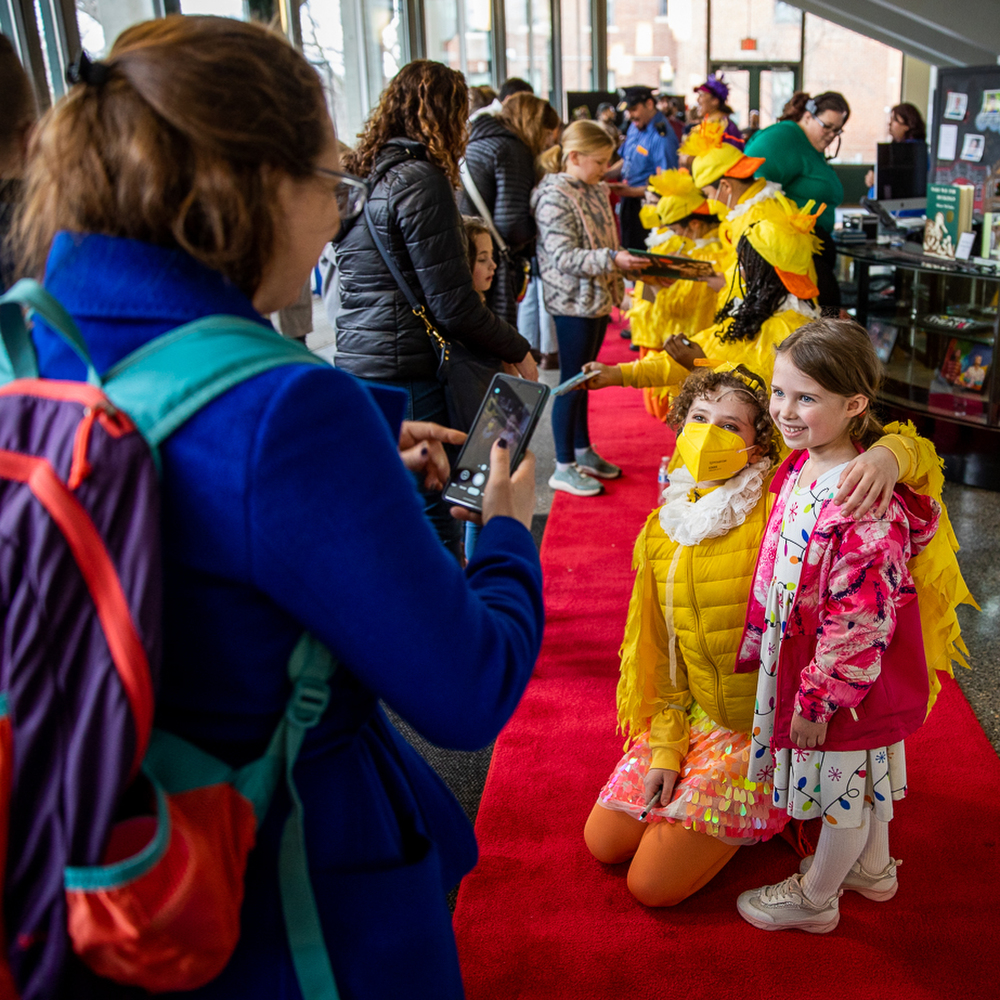 While it may be challenging, Ettinger said performing during a student matinee is "really fun" because it's many audience members' first impressions of musical theater. She remembers hers — she saw her older sister play Little Red in "Into the Woods," which inspired her to start performing herself.
"Sometimes I'm performing for people who have never seen live theater before or have seen it a million times," Ettinger said. "It's just a really great feeling to get to share that with everyone."
"Make Way For Ducklings: The Musical," was originally set to premiere at the Wheelock Family Theatre during Spring 2022, but Ranii said the Omicron spike of the COVID-19 pandemic shifted those plans. Now, Clark said she thinks the themes of the show are "incredibly important."
Clark said the ducklings spend much of their time wishing their parents would stop arguing, which she takes as a comment on the "bickering amongst systems of belief in society," or how many people have "fallen out of practice of how to be kind humans" through the pandemic years where everyone had to look out for themselves and those closest to them.
"This show is such a beautiful reminder of what home really means, which means not just feeling safe where you are, but who you are with and how you can provide that for others by being kind," Clark said.