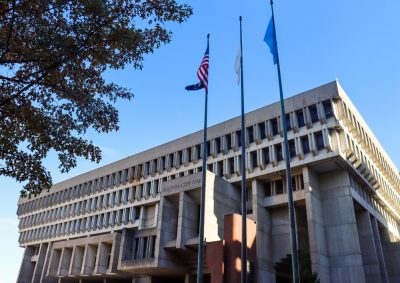 Boston City Council ordered a hearing in its March 15 weekly meeting to examine the "alarming recent uptick" of drug overdoses in Boston. 
Opioid-related overdoses are the leading cause of death for American ages 18 to 45, said  Councilor Julia Mejia, the original sponsor of the motion. 
Councilor Mejia said the escalation comes mostly from a growing presence of opioids like fentanyl found in cocaine. In 2022, fentanyl was present in 94% of opioid-related overdose deaths, Mejia said. 
"I think that there is something here that we need to lean into," she said. "We need to have a better transparent process in terms of reporting."
Xylazine, a non-opioid, long-lasting veterinary tranquilizer, is on the rise in Boston, Mejia said. 
Xylazine increases risk of an overdose when combined with opioids. Between November 2021 to November 2022, 29% of drug tests in Boston found samples of Xylazine.
The Boston Public Health Commission issued a cocaine-related advisory to Boston healthcare providers last month, warning there was a startling amount of overdoses for individuals using cocaine, particularly in Nubian Square.
Councilor Tania Fernandes Anderson, who was added as a co-sponsor during the meeting, said she and Mejia created the Nubian Square Recovery Steering Committee to address the issue. 
Anderson also said much of the resources allocated for this issue are funneled to Mass and Cass, an area of Boston that has struggled significantly, while other areas are left unsupported. 
"A lot of the people, or the population, in and around Nubian Square and Roxbury are not getting the services," she said. 
Anderson emphasized the importance of  "specific metrics," where the city can measure goals and objectives for a specific area like Nubian Square. 
"You can actually monitor what services are available, resources are available," Anderson said. "You can actually measure some of these objectives." 
According to Mejia, the impact of the increased overdose rate is highest among urban Black communities.
"What I am hearing, in communities of color in particular, is that there is this level of stigma," Mejia said. "So oftentimes, people are not reporting it as an overdose."
Mejia said she noticed reports of bodies would be posted on social media and not covered in the news. She also said a constituent showed up at her house and informed her directly of the impact that drug overdoses had on the individual's family. 
For Mejia, a conversation around accessibility resources to the residents of Boston and how to respond to crises in the city's most vulnerable areas is most important. 
"I'm hoping we can do this through this hearing," Mejia said.