Every basketball team wants to win a championship. It's why players train and practice for years of their lives, and it's why coaches spend countless hours racking their brains over plays and rotations.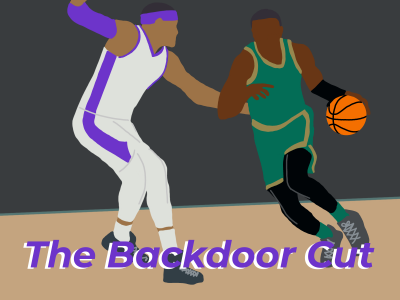 With just over three weeks before the 2023 National Basketball Association regular season comes to a close, we now have a clear idea of which teams stand a chance at contending for a title.
For those lucky few teams, this is the most pivotal time of the season. This is the time when these teams make their final push for the playoffs, looking to prove themselves as championship contenders. And that's no easy task. 
Every win matters this month, especially now that home-court advantage and the play-in tournament are separated by three games in the Western Conference. 
March is an intense month for the NBA. It may not rival college basketball, but there's still been plenty of madness in the Association this month. Only one team will end up hoisting the Larry O'Brien Trophy in June, but many will try. How is that going for those teams?
There is a king in the Eastern Conference, and it's a familiar face. The Milwaukee Bucks reminded the league why they won the 2021 championship, becoming the first team to clinch a playoff berth on Tuesday as they solidified their place as a top team in the East. 
The journey to the top included a sixteen-game winning streak, the most consecutive wins any team has accrued this season. 
Who broke Milwaukee's sixteen-game winning streak? The Philadelphia 76ers, who are having themselves a March to remember as well. Their victory against the Bucks on March 4 kicked off a five-game winning streak of their own, which is currently the longest active streak in the NBA. 
This push has been led by none other than perennial All-Star Joel Embiid, who's been averaging 37 points throughout those five games as he makes a strong case for this season's Most Valuable Player award.
The New York Knicks have had a rather up-and-down March so far. They ended their nine-game winning streak — which included a convincing win against the Nets, a thriller in Boston and a wild Julius Randle game-winner to take down the Heat — by losing to the pitiful LaMelo Ball-less Charlotte Hornets. 
They followed that up with losses to the Sacramento Kings and Los Angeles Clippers. They've bounced back by winning their last two games and are still fifth in the East, which is far better than what fans thought they'd be before the season started. It may have been a rollercoaster month, but at least they're still exceeding expectations.
At least they're not the Boston Celtics.
Oh Boston, what happened? They said things would be different after losing two games to the Orlando Magic in December. They were different, going 22-8 over the next 10 weeks, but then March began. 
They've spent their March losing to the lowly Houston Rockets and blowing a 28-point lead to the Brooklyn Nets, becoming the first team this season to lose after leading by that much. 
But what sticks out to me is their inability to defeat other playoff teams. Their only win against a playoff-caliber team this month was at home against Cleveland on March 1, and they lost when they went to Cleveland five days later. Since the beginning of March, they've posted a 4-4 record.
As for the West, the Denver Nuggets still hold the top seed. They're currently ahead by four games, but other teams are looking to grab it from them in one of the most tightly-contested Western Conferences in recent memory. 
That's looking more and more like a possibility now. Even though Nikola Jokic is leading the MVP conversation, his Nuggets are in the midst of a four-game losing streak. That's been cutting into their lead for a while now, which could shrink in the near future considering that New York, Milwaukee and Philadelphia all await them this month.
I'm not worried about the Nuggets' ability to get to the playoffs, I'm worried about their ability to get it done once they are there. 
This is the best chance the Nuggets will have at winning a championship with their current core, and they have to make a push. These losing streaks are not going to cut it. It's now or never.
The Nuggets and current No. 2 seed Memphis Grizzlies are both struggling, but for entirely different reasons. 
The on-court product for the Grizzlies this month has been a little shaky, losing to both Los Angeles teams and the Nuggets, but picked up back-to-back wins against Dallas. 
The big issue is the absence of star Ja Morant, who has received an eight-game suspension after a series of questionable off-court decisions. The Grizzlies were fine without him at certain points of last season, but how much pressure can they take in the playoffs without him? 
Hopefully they can handle more of it, now that Brandon Clarke is out for the season and Steven Adams will be out for at least three more weeks. It's going to be a tough road for Memphis going forward.
The Sacramento Kings have been my favorite team to watch this season. After a playoff drought old enough to drive a car in the U.S., the Kings look set to reach the postseason. 
It's the best news that Kings fans have heard in years, ever since they learned that the team would not be leaving Sacramento in 2013. But make no mistake — this is not a fluke season. 
The Kings, for the first time in about 20 years, are real championship contenders. This team has one of the best offenses in basketball, led by Domantas "Baby Jokic" Sabonis, one of this season's clutchest players in De'Aaron Fox and my pick for Coach of the Year in Mike Brown. 
Sure, defense and experience are concerns. But the high-powered Kings offense gives them as much a chance as anyone to win this year's NBA Championship.