Over the last decade, the boxing world has struggled to organize big fights. Regardless of who exactly should bear the brunt of the blame, the fighters, promotions and networks have all been at fault, robbing fans of the coveted "big fight feel."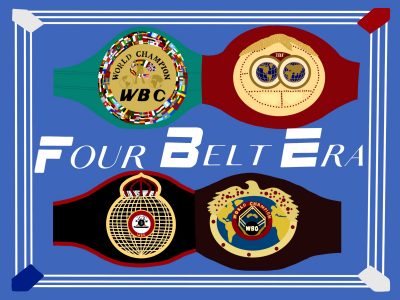 Because of this, boxing has lost a portion of the mainstream popularity it once had. Hardcore fans still go out and watch the sport, but there are few fighters in today's game — Canelo Álvarez and Tyson Fury being two of them — who attract the casual fan.
To the surprise of many, fighters have recently been taking a stand, demanding to make the fights fans want to see. This doesn't mean that all the big fights the fans want are being made, though. As we sit here in March 2023, it seems like we may never see a showdown between Errol Spence Jr. and Terence Crawford.
Here are the big fights already on the schedule instead:
David Benavidez versus Caleb Plant:
We are just over a week away from Plant (22-1, 13 KOs) versus Benavidez (26-0, 23 KOs.) The respective former and current champions have serious bad blood. The winner of the match will get a shot at Canelo. If Plant beats Benavidez, the potential fight against Canelo would be the second-ever showdown between the two. Canelo had previously dealt Plant the only loss currently on his record.
Benavidez, the favorite to beat Plant, offers a more intriguing matchup for Canelo, especially given his recent form. The sport has been calling the two to fight for years now, with people gauging which of Plant and Benavidez would give Canelo a tougher night in the office. Benavidez is a tall, long fighter with power, compared to the much smaller Álvarez.
As for this upcoming bout, both Plant and Benavidez were driving forces in making it happen, promising to knock each other out. This isn't one to miss.
Ryan Garcia versus Gervonta Davis:
This is the biggest fight I will talk about. Two stars will face off and the winner will reach superstar status. Davis (28-0, 26 KOs) and Garcia (23-0, 19 KOs) both deserve all the credit for organizing this fight. We almost didn't get it, as the networks were at a standstill, but the fighters got it over the hump.
Both men have real knockout power, and like Plant and Benavidez, they're both predicting they will knock each other out. This is the type of fight that gets the casual fans to watch, and if it delivers like most assume it will, those casuals could become hardcore.
This is by far Garcia's toughest test, and for Davis, Garcia is something he hasn't seen yet. April 22 can't come soon enough.
Stephen Fulton versus Naoya Inoue:
Fulton (21-0, 8 KOs) wants to fight the best. That being said, traveling to Inoue's (24-0, 21 KOs) backyard to fight one of the best pound-for-pound fighters on the planet is crazy. On the other hand, Inoue's first fight at super bantamweight being against the unified WBC and WBO champion in Fulton is also a massive risk.
Inoue had legit pop at bantamweight, so it'll be interesting to see how that translates at a heavier weight division against the best fighter in the class. Fans will have to wake up early come May 7, as the fight will occur at primetime in Japan, but it'll definitely be worth it.
Katie Taylor versus Chantelle Cameron:
Taylor's (22-0, 6 KOs) homecoming won't come against Amanda Serrano as was originally planned, but a fight against Cameron (17-0, 8 KOs) potentially has more on the line. Taylor is undisputed at lightweight and is now moving up to super lightweight to face the undisputed champion in Cameron. 
This is a major risk for Taylor. The biggest star in women's boxing is putting it all on the line by moving up to a weight she has only fought at once before back in 2019. A win would make the Serrano rematch even bigger.
This fight was made almost instantly once Serrano revealed she suffered an injury. Both women called each other out. And, since they both fight under the promotion of Eddie Hearn, it was swiftly made for May 20.
These are just the mainstream fights for the rest of the first half of 2023, but these fights have the potential to bring back the juice boxing once had. With there being talks of a Tyson Fury versus Oleksandr Usyk undisputed heavyweight title fight in late April, there could even be more juice added to an already stellar lineup.