In the vein of hometown classics like "Spotlight" and "The Departed," Boston native Matt Ruskin's latest feature-length project tackles themes of journalism, feminism and murder — combined into one empowering, star-studded film.
"Boston Strangler," was released on Hulu this Friday. The film stars Keira Knightley and Carrie Coon as Loretta McLaughlin and Jean Cole, two pioneering female investigative journalists finding the correlation between a series of stranglings in Boston.
Rather than a "hard-boiled" approach to a murder mystery, Ruskin said the story lies within the characterization of the trailblazing women seen in the film.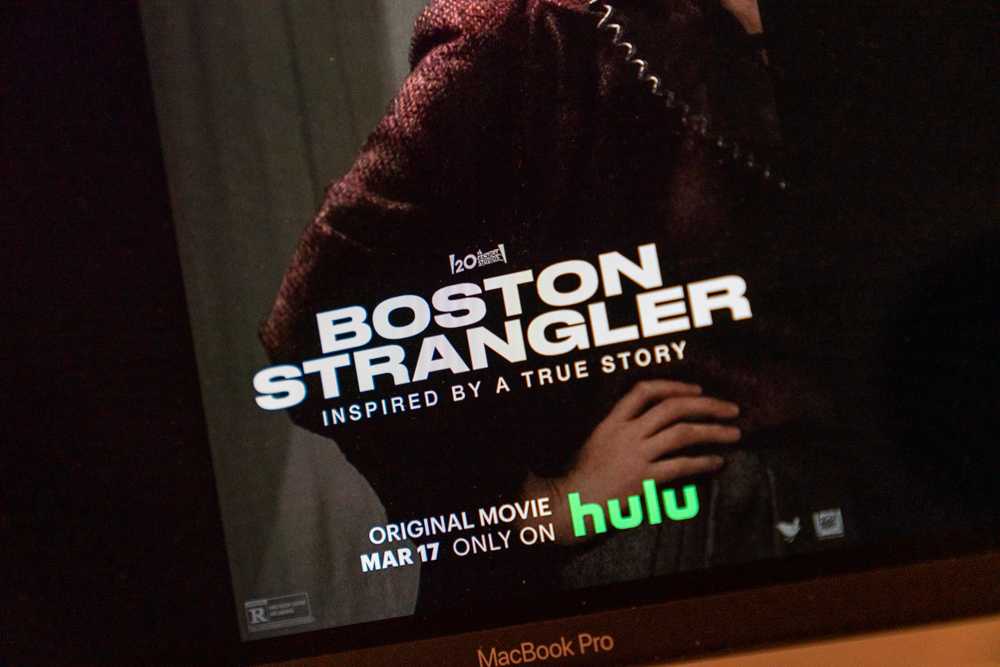 "Look, I love true crime, but I never set out to make a serial killer movie," Ruskin said. "On the industry side, they love stuff like that, so it didn't hurt that it was about a serial killer case. But that wasn't the attraction for me."
The men in the newsroom ignored McLaughlin and Cole's cries to bring this particular story to life, Ruskin said.
At a press conference, Knightley said "Boston Strangler" brings attention to the importance of having women "in positions of power in storytelling."
"This whole film is really a love song to female investigative journalists," Knightley said..
In 1960s Boston, a man on a killing spree – later known as the Boston Strangler, named by McLaughlin and Cole – claimed 13 female victims.
"It was a complete embarrassment for the Boston Police," Chris Cooper, who plays Jack MacLaine, said.
In a profession dominated by men, McLaughlin and Cole sought to not only be journalists but to be outstanding ones.
"I think Jean was a very practical feminist, who put her head down and did her work well," said Coon, who plays Cole in the film. "All they could do in that setting is try not to ruffle any feathers."
The duo's motivation to pioneer was "extraordinary," Coon said. Other than secretarial work, she recalls jobs available to women in her world, growing up in the Midwest.
"My mother was a nurse. One of my grandmothers was a teacher, and the other was a homemaker," she said. "So Jean's fight to become a journalist at all was very moving to me."
When Ruskin found it was actually McLaughlin and Cole who gave the serial killer its notorious moniker, he said he felt further motivated to write their story, as their contribution is frequently left out.
"The fact that you've got a case where most people didn't know it was two women who broke the story, that they've largely been erased from the history of this case," Knightley said. "I thought [that] was really interesting."
Cooper, acting as McLaughlin and Cole's career mentor throughout the movie, calls the investigation "terribly dismissive" of the women journalists in the workplace.
"[Jack] says to Loretta, 'These murders, these three murders, these are nobodies,'" he said, describing a particular scene in the film. "Loretta comes back and says, 'These are the people who read your paper. The working class.' I think it was a little wake-up call for Jack."
"Boston Strangler" aims to tell that missing, integral piece of the puzzle when recalling the killings.
"They say that people didn't lock their doors before the Boston Strangler case," Ruskin said. "[The] city was grappling with the reality of what it meant to live through this."
The heart of the film, amidst all of the crime and murder, comes back to the story of two hometown heroes who provided justice to "nobodies" who deserved it.
"I've been speaking to quite a few women who've seen the film, and this word keeps coming up, which I find fascinating, which is that it was 'cathartic' to watch it," Knightley said. "I think [Loretta] is completely inspiring."