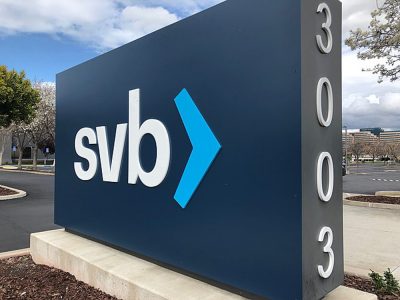 By Adithya Iyer and Maja Janc
In the wake of the Silicon Valley Bank crash, the future of the affordable housing market in Boston remains uncertain. The recent crash marks the second-largest bankruptcy in U.S. history. 
Silicon Valley Bank possessed approximately $209 billion in total assets and loaned nearly $1.6 billion toward the development of affordable housing. Due to the crash, the Federal Deposit Insurance Corporation seized all assets and deposits of SVB in order to protect everyone who deposited or borrowed money from them. Among these borrowers are affordable housing developers in Boston.
Boston Private Bank, a Massachusetts-based bank, was acquired by SVB in 2021 and worked with the affordable housing sector within the Boston area and provided loans for housing development.
"[SVB] was an investor in low-income housing tax credits [and] they provided loans to developers building affordable housing," said Jesse Kanson-Benanav, executive director of Abundant Housing Massachusetts. "Absolutely, the crash of Silicon Valley Bank has directly impacted the industry here in Massachusetts."
Kimberly R. Lyle, the chief executive officer of the Dorchester Bay Economic Development Corporation, said the acquisition affected her community development organization as well.
"When Silicon Valley Bank merged with [Boston Private] in 2021, that's how we came to be a customer of Silicon Valley Bank," Lyle said. "[SVB's] collapse is a significant loss for the affordable housing industry in Boston because of how intertwined Boston Private has been."
A spokesperson from the Mayor's Office wrote in an email that due to SVB's involvement within Boston businesses, the collapse has impacted nonprofits, manufacturing companies and affordable housing developers in the Boston area. 
"SVB is involved in several affordable housing projects in development in Boston with various funding mechanisms including construction loans and bridge loans," the spokesperson wrote. "Each project is slightly different and the team at the Mayor's Office of Housing is working with the project manager and developer for each one to determine the best path forward."
Kevin Murray, the interim executive director of the Massachusetts Association of Community Development Corporations, said that the SVB crash caused a lot of "uncertainty" around the future of many housing projects.
"In many of these projects, Silicon Valley [Bank] participated as an investor… so when Silicon Valley ceased operations, immediately we all lost an important financial supporter," Murray said. "I think it's important to realize who it affects is not the organizations… who gets affected are the people who need affordable housing." 
A spokesperson for the Executive Office of Housing and Economic Development wrote in an email that the FDIC and Treasury have reached out to affected housing developers, stating that their construction loan payments would be honored. Murray, however, said this does not guarantee anything.
"While people have gotten some certainty that for specific projects the investments will be honored, there's been no blanket statement that all of Silicon Valley's obligations will be honored," Murray said. "That still creates a certain uncertainty."
Mayor Michelle Wu said at a press availability March 13 that the city government is working hard to help all those affected.
"We had seen in the course of collecting information around who was impacted in Boston … grassroots, non profit organizations, affordable housing developers who are waiting on a construction loan to come through and so we see our role as working with all those who are impacted to make sure they can get through the processes that have been set up," Wu said.