The National Basketball Association playoffs are just around the corner. With less than a month left in the regular season, four teams — Milwaukee, Philadelphia, Boston and Denver — have clinched a playoff berth as of Wednesday, and many more are likely to follow. While we don't know how they're going to perform on their road to the NBA championship, we do know who the top-seeded teams are going to be. They've proven themselves worthy of a high seed throughout the entire season through their consistent dominance and adaptability.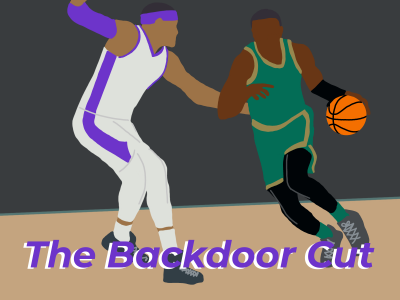 What we don't know, however, is which teams they will face in the first round. Teams that are still in the hunt for one of the final few playoff spots find themselves there for a variety of reasons. From overachieving young teams to experienced teams that haven't replicated past success, all sorts of teams find themselves in this precarious situation. But one thing unites them: they're all teams that need to prove their critics wrong, or else they'll be watching the playoffs from home. 
Fortunately for these hungry teams, the recently-implemented Play-In Tournament will give these teams the chance to prove that they belong in the playoffs. The final two playoff spots in each conference will be determined by a series of games between the seventh through 10th seeds, giving the ninth and tenth seeds a clean slate to show what they've got before the playoffs formally begin. 
Let's meet the Eastern Conference teams with a shot at making this tournament.
The team with the best record of the four is the Miami Heat. After a very auspicious 2021-22 season that was one Jimmy Butler-missed-three away from an NBA Finals appearance, the Heat just haven't been able to re-capture the magic they had last year. Max Strus and Duncan Robinson have both regressed, and Kyle Lowry has been dealing with a lingering knee injury, all of which have caused the team's lack of depth to rear its ugly head. The offense hasn't clicked, and they have the sixth-worst offensive rating in the league.
That's not entirely surprising when they've relied on the likes of Caleb Martin and Haywood Highsmith at various points throughout the season, but what's alarming is that the Heat rank a pathetic 28th in 3-point percentage. That's really bad when your team is full of shooters like Strus, Robinson and Tyler Herro, but it's even worse when you realize they haven't earned this rank for a lack of trying. Around 40% of their field goal attempts have been 3-pointers. Their shots have not been falling at all, and it's only going to get worse when they have to face teams with elite perimeter defenders like Milwaukee and Boston.
But there's a lot to feel positive about with this Miami squad. Bam Adebayo earned an All-Star nod for good reason — he's averaging 21 points, nine rebounds and three assists on 54% shooting from the field. His offense is finally starting to come around, which is a nice bonus to his already elite defense. He's a legitimate Defensive Player of the Year candidate, largely due to him being the most defensively versatile and switchable big man in the league. Add a healthy Butler and buyout market pick-up Kevin Love to that equation, and Miami has a pesky team that will cause problems for teams in the Play-In, and potentially in the playoffs.
Just behind the Heat lie the Atlanta Hawks. In the first half of the season, the Hawks struggled to gain any sort of traction. Star guard Trae Young fought with head coach Nate McMillan, and forward John Collins struggled to find a role on this team despite having clear potential as a pick-and-roll lob threat. The team couldn't click. It was looking dark for Atlanta.
The second half of the season has seen some marginal, yet substantial improvements. They traded for Saddiq Bey, adding a stabilizing forward presence off the bench. Rookie AJ Griffin has shown promising flashes, especially as a shooter. But most notably, McMillan was fired and replaced with Quin Snyder, who led the Utah Jazz to back-to-back No. 1 seed finishes in West in 2020-21 and 2021-22. Giving Snyder more time to learn his new team will prove beneficial for Atlanta in both the short and long term, and any team with Young on it will be competitive.
Up next is the Toronto Raptors. They were a No. 5 seed last season, but they struggled mightily to open the year. Reigning Rookie of the Year Scottie Barnes has slightly regressed, as did former All-Star Fred VanVleet. OG Anunoby has been playing elite defense, but couldn't stay healthy enough to make up for his offensive inconsistencies. Pascal Siakam was an All-Star this season and by far the team's brightest spot. However, the team's lack of a true center hurt them through their questionable pick-and-roll offense and defensive rebounding.
Most of that changed at the trade deadline. The Raptors acquired Jakob Poeltl from the San Antonio Spurs. Adding Poeltl helped fill their need for a true center, and it turned everything around. Their pick-and-roll offense started to work, as Poeltl is one of the league's best screeners. Anunoby's offense started to pick up now that Poeltl attracts more defensive attention. VanVleet and Barnes are both turning things around. Siakam's efficiency has regressed, but the team as a whole has improved since Poeltl arrived. The trade may have saved their season.
Finally, we have the Chicago Bulls. They had a putrid start to the season, filled with nothing but bad news. Nikola Vučević was underperforming relative to the exorbitant price they paid to acquire him. Lonzo Ball's injury recovery process proved worse than ever thought possible. Zach LaVine was woefully inefficient. The Bulls had sunk to the depths of the Eastern Conference and were taking trade calls on their star players. But they chose to stand pat and did nothing at the NBA trade deadline. 
The only addition to the roster was Patrick Beverley via the buyout market. Apparently, that's all they needed. The Bulls are 8-4 since the All-Star break. They've allowed Beverley and Alex Caruso to run the defense, giving their forwards much more room for error on offense. Vučević looks much more dominant and confident than he's ever been in Chicago. LaVine's shots are starting to fall. DeMar DeRozan is just as good as ever. The Bulls are one of the league's hottest teams right now, and they could sneak into the playoffs when the season ends. Not bad for a team that was on Wembanyama Watch™ not too long ago.

My predictions:
7th: Miami
8th: Atlanta
9th: Chicago
10th: Toronto