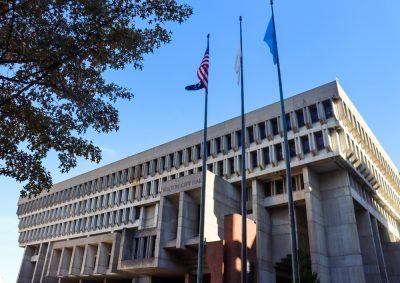 The Boston City Council met Wednesday and discussed plans to increase the number of liquor licenses while separately restricting the sale of miniature alcohol bottles.
Councilor Ricardo Arroyo submitted a report on the work of the Committee on Government Operations, which met earlier this month to draft a Home Rule petition allowing the City of Boston to issue additional liquor licenses.
"Passage of this legislation and its amended draft provides clarity and will ensure that the intent of the legislation is met and will provide economic opportunity to potential restaurant owners and equity among neighborhoods lacking establishments with alcohol or beer," Arroyo said.
The petition — which will be submitted to the State — will provide five additional liquor licenses to select zip codes over five years. Three of the liquor licenses will allow all-alcoholic beverages to be sold while the remaining two licenses will permit only the sale of wine and malt beverages. 
Councilor Brian Worrell said alcohol restrictions have been used to restrict the ability of Black and Brown communities to generate wealth. Worrell also highlighted the disparity in the number of liquor licenses provided to various neighborhoods.
"Mattapan has only eight out of the total 1,090 on-premise liquor licenses … we compare that to other neighborhoods that have 80 like Back Bay, the disparity sends a clear message," Worrell said.
In explaining the importance of the petition, Arroyo spoke of the "butterfly effect." He cited a Boston Public Health Commission survey which showed that the lack of liquor licenses resulted in less sit-down restaurants and, in turn, more fast food outlets leading to poorer health. 
Other city councilors also spoke about the economic benefits of additional liquor licenses.
Councilor Ruthzee Louijeune said the petition will aid in creating more businesses of color and "creating a local, thriving economy."
"The ability to serve alcohol can be a spur for economic success of not only a restaurant but also for an entire community," Louijeune said. "One coffee shop can turn into one more restaurant, can turn into one more bar, can turn into a thriving main street."
The committee report was unanimously approved by the City Council.  
Arroyo also filed an order requesting a hearing over the potential ban of miniature alcohol bottles. Arroyo said his proposed ban was prompted by both public health and environmental considerations.  
On the former, Arroyo noted that miniature alcohol bottles are often consumed by those who are trying to limit their alcohol consumption. However, consumption of these bottles often have the opposite effect. 
"It is sort of an illusion of you're drinking less, but you're actually drinking more because they pile up," Arroyo added. 
Littering is another concern surrounding the sale of miniatures. Arroyo cited the example of the Keep Hyde Park Beautiful neighborhood group, which picked up 10,000 miniature bottles in two months with just 12 volunteers.    
Similar restrictions on miniature bottles have been enacted in Chelsea while about 70 liquor stores in Boston are also prohibited from selling such bottles.
"This is an instance where, for the public good, I think we should be banning these [bottles] universally, just all across the city," Arroyo said.
The Order will now be referred to the Committee on Small Business and Professional Licensure.