The Boston University Residence Life Union voted to join the Service Employees International Union Local 509 (SEIU Local 509) on Thursday night.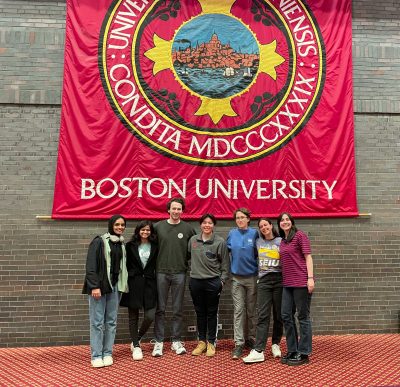 Around 200, out of 280 total residence hall workers, voted in the election, 92% of which voted to join SEIU Local 509, a Massachusetts-based union organization that represents nearly 20,000 workers.
SEUI Local 509 published a press release saying the results of this election put BU Residence Life workers on the path to negotiating their first union contract with the University — fighting for things like fair compensation, workload protections, mental health support, appropriate training for handling issues involving residents and housing protections.
"We are thrilled to welcome our first unit of ResLife workers to our union," David Foley, President of SEIU Local 509, wrote. "In addition to providing around-the-clock support in residence halls, ResLife staff are often a front-line resource for students in crisis. These workers deserve fair compensation, appropriate training and resources, and workload and housing protections in exchange for their labor."
Andrew Severance, a sophomore in the College of Arts and Sciences and an RA in Warren Towers, said unionizing helps the University understand that RAs want a better working environment.
"We want the benefits and the wages we need to perform the duties that are imposed upon us," Severance said.
Severance spoke about the wages and benefits RAs at BU currently receive.
"Running off of strictly a dining plan, if you even get one, and a housing stipend … it doesn't give you really any wiggle room… even discretionary funding to buy toothpaste," he said. "So to be able to have that little flexibility and, you know, that support from the University, goes a long way to making sure we can do our jobs."
Rukaiya Batliwala, a graduate student and an RA on Lower Bay State Road, said she was proud to see how many RAs showed up to vote to join SEIU Local 509.
"Joining a union organization like SEIU has really helped us kind of navigate the processes of forming a union," Batliwala said. "I'm just very excited to see this collective power and how many RAs are ready to fight for better working conditions."
Batliwala said the next step is going to be to form a bargaining committee to negotiate a contract that works for all the RAs, Graduate Resident Assistants and Graduate Housing Assistants.
"The ultimate goal is to make sure that all the RAs, [GRAs] and [GHAs] who work for ResLife have a voice," she said.
CORRECTION: An original version of this article referred to the Boston University Residence Life Union as the Boston University Residence Assistant Union, and has since been updated with the accurate name. Additionally, it was originally written that 280 workers voted in the election. In actuality 200, out of 280 workers in the union, voted in the election. A previous version of the article also included a member of the resident union who has since asked for their quotes to be removed in respect of their privacy.