The Western Conference has been crazy this year. Most of its teams have been neck-and-neck with each other all year long, each fighting for a ticket to the postseason. As of Wednesday, the fourth and 11th seeds are separated by just 4 games. With around six games left for each team in the regular season, everything could change in just a short amount of time.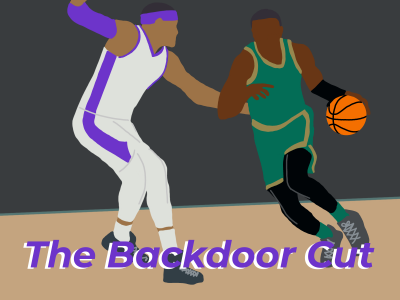 The middle of the conference has been especially volatile. The five teams currently in the running for the Play-In Tournament are separated by only two games.
Here are the five competitors who will compete for the final two playoff spots. 
The Minnesota Timberwolves currently occupy seventh place in the Western Conference. Now that stars Karl-Anthony Towns and Anthony Edwards have returned from injury, this team is close to full strength, a luxury they haven't had for the majority of the season. Forward Jaden McDaniels has been elite on defense, Rudy Gobert has found his rhythm and Mike Conley is the playmaker this team needs. This Timberwolves team could be scary. 
There's been one question on my mind since before Towns' return: How will everything fit? The Timberwolves got off to a dreadful start to the season, largely due to how difficult it was for Towns and Gobert to share the court. But Minnesota's four-game winning streak, tied for the longest active winning streak, proves they've figured it out. 
Sitting a game behind the Timberwolves are the New Orleans Pelicans. Brandon Ingram is averaging 28.5 points per game since returning from injury, and he shows no signs of slowing down. He's probably been the most impactful player in this play-in race over the past few months. Ingram is surrounded by both veterans and young guys who know their role and contribute significantly to winning games, such as CJ McCollum, Herbert Jones and Trey Murphy III. 
They could be a dangerous team in the playoffs … if they make it. The Pelicans have been unable to consistently close out games against teams above .500 since the All-Star break, and they have one of the most difficult remaining schedules of any team in the league. 
The biggest question for this team is when superstar Zion Williamson will return from injury. Before going down with a hamstring injury, Williamson was one of the most electric players in basketball, earning an All-Star start. Williamson could be re-evaluated as early as next week, and things could change in the Pelicans' favor if he's back for the playoffs.
Behind them lie the Los Angeles Lakers, who have finally found form as of late. They spent their trade deadline retooling their entire roster, and their acquisitions have certainly paid off. Jarred Vanderbilt is a gem, and he's the perfect defensive piece to play alongside Anthony Davis. D'Angelo Russell is the scoring guard that the Lakers have needed for a while. Austin Reaves looks really good, especially with a 30-bomb against the Orlando Magic.
But none of those guys are the main focal point of this Lakers team. Davis is back, and he's just as dominant as ever. He scored 35 points against the Pelicans on March 14, and 37 against the Oklahoma City Thunder 10 days later. But most importantly, LeBron James is back. The Lakers are the most dangerous they've looked since they won it all in 2020, and they could very well sneak into the playoffs.
The Thunder follow behind them. What was expected to be one of basketball's worst teams may just end up making the playoffs. Shai Gilgeous-Alexander took the league by storm this season, averaging 31 points on 51% shooting from the field on his way to his first All-Star appearance and likely his first All-NBA nod. 
Rookie Jalen Williams has been the Robin to Gilgeous-Alexander's Batman, being the perfect player to play alongside him. He's had an outstanding second half of the season, averaging about 20 points and five rebounds since the All-Star break. Williams is Oklahoma City's 3-and-D playmaker who can play almost every position on the court. He likely won't win Rookie of the Year, but he should be a lock for the All-Rookie First Team.  
Surrounding them is an elite playmaker in Josh Giddey, a lockdown defender in Luguentz Dort and a Hall-of-Fame charge-taker Jaylin Williams. They're led by head coach Mark Daigneault, who will absolutely be a finalist for Coach of the Year. If the Thunder don't make the playoffs this year, that's okay. They're still a very young team and exceeded expectations this season. Eyes will be on the future, and the results of this season are just a bonus. 
While there's optimism in Oklahoma City, I can't say the same for the team below them. The Dallas Mavericks have been an abject disaster recently, and their collapse should be studied in history books. There's been so much drama coming out of this team, from star player Luka Doncic claiming that he no longer has fun playing basketball to back-to-back losses against the lowly Charlotte Hornets.
Many people are quick to blame Kyrie Irving for Dallas' downfall, but they are much better with him on the floor. The main issue is that by trading Dorian Finney-Smith, the Mavericks have stripped themselves of capable defensive players who aren't offensive liabilities. This team has no defensive identity, and there's only so many minutes you can give to Josh Green and Reggie Bullock. If they manage to make it to the playoffs, opponents are going to exploit their defense very easily. I'd be very worried right now if I was a Mavericks fan.
My predictions:
7th: Minnesota
8th: LA Lakers
9th: New Orleans
10th: Dallas