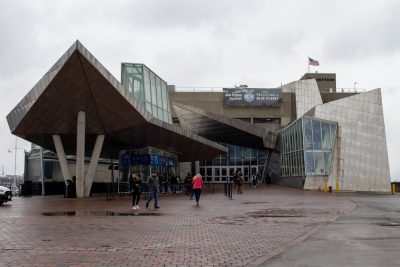 The Biden Administration released the first Ocean Climate Action Plan, focused on ocean-based solutions to combat climate change. On March 21, the New England Aquarium released a statement that said it would work with the Administration to acknowledge and use these solutions in Massachusetts.
"The New England Aquarium looks forward to working with the Administration as it fulfills its commitments to engage local stakeholders, support communities and protect the ocean," said Vikki Spruill, president and CEO of the New England Aquarium, in a statement.
The Ocean Climate Action Plan proposed to provide benefits relating to climate change to disadvantaged communities, produce energy from offshore wind and conserve a portion of U.S. land and water by 2030 and achieve zero emissions from international shipping by 2050.
"There's an expectation and hope that this federal plan will cause a ripple effect of policies that will help to implement ocean climate action at the state and local level," said Sarah Reiter, director of ocean policy at NEA.
An economy focused on using natural marine resources for economic development to create jobs that support sustainability, conservation and biodiversity is known as a blue economy. Advocating for a blue economy will grow Boston's "innovative mindset" in a way that can promote both sustainability and technology, Reiter said.
"At New England Aquarium, we think about the blue economy in terms of responsible use, where economic activities that are carried out through the use of the ocean are done in balance with protecting marine species and habitat," Reiter said. "This often requires rigorous scientific review of activities."
Boston's coastal location makes it susceptible to issues such as sea level rise, coastal erosion and the effects of ocean acidification. Carol "Krill" Carson, founder and president of the New England Coastal Wildlife Alliance, said "it's really scary" to see this happen, especially in places like the Cape.
Communities like Dorchester, which are at a low elevation, have experienced increased flooding as a result of climate change. Hessann Farooqi, advocacy director of Boston Climate Action Network, said sea walls can help protect against this. 
"This plan definitely helps support the construction of a new sea wall, so I think that's something that is badly needed across the Boston area and in other places around the world," Farooqi said.
Carson said she appreciated how "comprehensive" the new plan is as it puts everything together in one place and that "you can follow it like a map."
Although this one-of-a-kind plan laid out the blueprints for a sustainable future, Farooqi said it will not really be effective until the plan is actually implemented.
"We need to see more regulation and legislation to actually implement the plan," he said. "That can pose a challenge, especially given that the Congress is divided right now. Passing important legislation around environmental justice will be more challenging."
Carson also said this plan brought her hope because it will allow the community to work together to combat climate change and see that there are sustainable solutions available now.
"All of us have to have a role in the solution," Farooqi said. "I would encourage everyone who is reading this article, who is scared and concerned about the effects of climate change to … turn our fear into action and make real, lasting change."