Since 1970, Earth Day has been recognized annually as a means to oppose environmental destruction and push for clean energy and sustainability.
But that's not enough for Boston University Sustainability Assistant Director of Communications Sam Moller.
"As we think about climate change and how that's impacting our lives on a day-to-day basis, we should be caring about this every single day of the year," Moller said.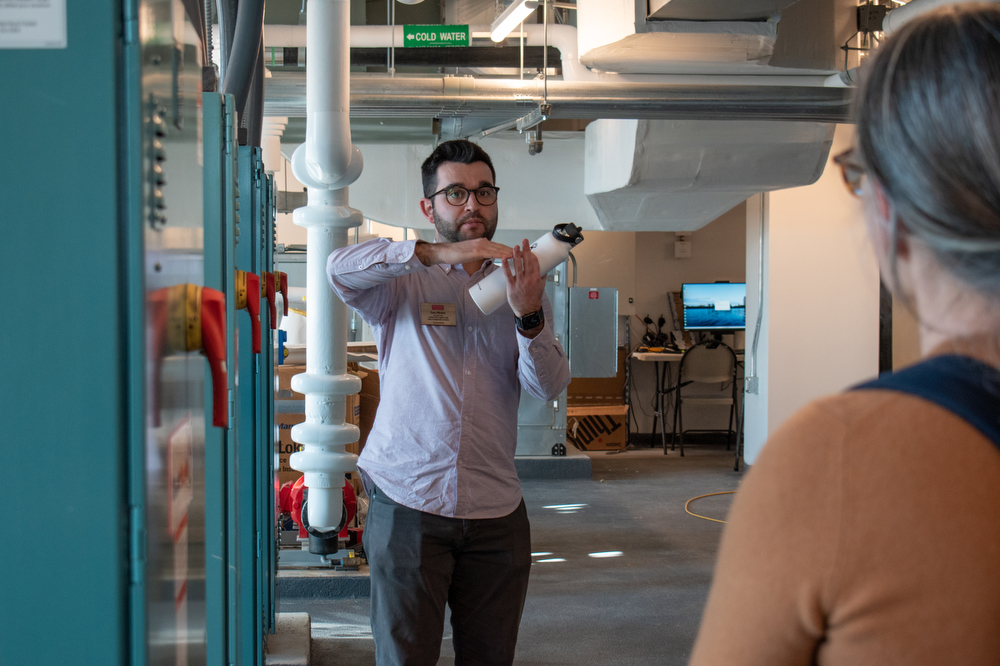 That's why he and the rest of BU Sustainability created Earth Day 365. Unlike previous efforts, this new initiative features 30 events from March 18 to April 27 that encourage members of the BU community to celebrate the planet every day of the year.
BU Sustainability collaborated with 13 different on-campus organizations and institutes to sponsor and hold all of the Earth Day 365 events, an effort Moller said he felt was necessary.
"We weren't anticipating this big of a response," Moller said. "It was really just a handful of ideas to start, and then we reached out to all these different groups on campus and we didn't really get any 'no's.'"
The BU Institute for Global Sustainability was one of these groups, and IGS Executive Director Rebecca Pearl-Martinez said she values the initiative's emphasis on addressing marginalized populations.
"They're really bringing in some interesting speakers to represent indigenous voices," Pearl-Martinez said. "They're really focusing on the intersection of sustainability and equity and justice, which is what IGS is all about."
IGS collaborated with the Office of Research to host "Research on Tap: Environmental Cultures, Power, and Equity" March 22, which featured presentations on human interactions with power and equity in their environments.
Pearl-Martinez's colleague, IGS Director Benjamin Sovacool, said events like these are important in making BU known for its sustainability work and promoting awareness of the threat of climate change.
"The climate emergency is here," Sovacool said. "Every time we have an event, every time we present a paper, every time we show a film screening, maybe we'll change someone's mind. Maybe we'll change the way they think about the environment. And that's probably the most important reason to do these events."
As a part of Earth Day 365, the Environmental Students Organization held its "Upcycle at BU" event with BU's Urban Garden Initiative March 20. Students could arrive at any time and take part in different activities, including repairing clothes, painting jars and making water bottle seedlings. The groups also took donations of old clothing and scrap fabric for Project Vermont, an organization that will transform the materials into new items, according to the ESO's Instagram.
"No one from outside of my club would have known about the upcycling day," Eden Floyd, a senior in the College of Arts and Sciences and ESO president said. "But [BU Sustainability] added [it] to a website, they promoted [it] on their Instagram, and so I really do appreciate their support."
Pearl-Martinez also said she thinks the initiative's events have been effective in connecting with people — an approach she said she feels has historically been overlooked.
"When I started working with the climate negotiations in the late '90s, early 2000s, the climate negotiations were focused exclusively on how to reduce greenhouse gas emissions, with no discussion of people and being involved," she said. "It's not just about power plants. It's actually about people."
Sarah Rho, a sophomore in CAS, said the Earth Day 365 events remind her of the importance of engaging in climate justice work.
"People can show support by word of mouth," Rho said, "But actually being there? Attending is very important."
As for whether or not the initiative will live up to its name, Moller said he thinks his team has established a steady momentum that will keep students and faculty engaged.
"I'm not concerned about the drumbeat dying," Moller said. "If we have the events, we know we can continue it, and this is a really great start."