Varun Shah has always been interested in pursuing medicine. When he enlisted in the military after graduating high school for Singapore's compulsory National Service, he thought becoming a combat medic would be his best fit.
Now 20 years old, Shah is currently a freshman studying biomedical engineering in Boston University's College of Engineering after serving two years in the Singapore Armed Forces as a combat medic. His job in the military entailed providing emergency medical treatments to patients in the jungle.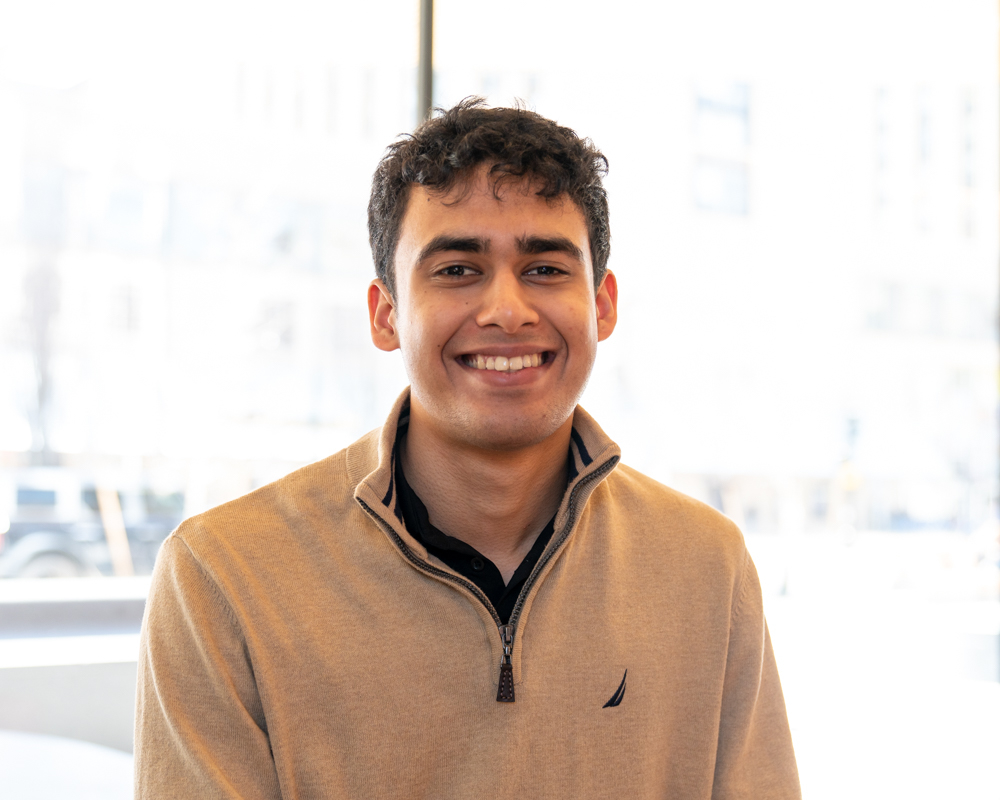 Sometimes Shah went on two-week-long missions into the jungle, while other times he spent his mornings seeing patients and spent his afternoons physically training. He said one of the main things that stuck with him is the feeling of happiness when some higher-ranked officials came to him later to thank him for his services.
"The biggest joy that I can get is when a patient comes back after six weeks and tells me that his wound is completely healed," Shah said.
Jorge Rivera, a freshman in the College of Arts and Sciences and friend of Shah's, said that his habit of caring for others is still deep rooted within him now. Rivera said Shah responds immediately when something is wrong.
"You could be laughing or joking around with him and he sees [that] someone is upset or something and his tone switches," Rivera said. "[He is] situationally aware and knows how to handle."
Another one of Shah's friends, Egor Podkosov, a freshman in ENG, said he found Shah interesting rather than intimidating.
"I was surprised the first time I knew [that he was in the military] because he doesn't strike you as another tough military guy like you see in movies," Podkosov said. "He is very open, very friendly with everyone he speaks to."
Outside of class, Shah conducts research with the Chen Lab and Eyckmans Lab. He said he is one of only two freshmen who work in this lab full of doctoral students.
Shah said the work that he does in the lab is directly related to his experience as a combat medic in the Singapore Armed Forces. They conduct research on how wounds heal and under what circumstances what kind of cells regenerate in different parts of the human body and form scaffolds.
"The fact that I used to see different injuries and observed different injuries as a healthcare provider, and now seeing them under the microscope," Shah said. "That's pretty cool."
He was paired with a fourth year biomedical engineering PhD student, Anish Vasan, based on his interests who was working on tissue engineering.
Vasan described Shah as driven, focused and disciplined. He said he believes Shah's time in the military "really translated in his work" in terms of discipline and his drive further motivates both Vasan and their principal investigator in the lab, Jeroen Eyckmans.
"His experience [as a combat medic] is invaluable," Vasan said, "Some of his field experience means that he asks questions that I would not have expected from someone who is a freshman."
Shah is currently assisting Vasan in his project, but eventually Vasan envisions him to take more independence with the project and derive a small part of the bigger project that they are currently working on.
Shah said he hopes to stay in Boston over the summer and conduct further research on cell regeneration. Later on, he hopes to go to graduate school and pursue a PhD in regenerative medicine and tissue engineering.
For now, Shah said he is lucky to be surrounded by so many inspiring people at BU.
"BU's campus is full of really other interesting STEM students," Shah said. "Full of people whom I'm pretty confident will give back to society down the line."