The playoffs are almost here. The NBA's best teams will soon be rewarded for their regular-season success by facing off against one another in basketball's most intense tournament. This season's two-month-long quest to hoist the Larry O'Brien Trophy will not occur without spectacle. We're about to witness the birth of rivalries, the altering of legacies and the best basketball we'll see all year.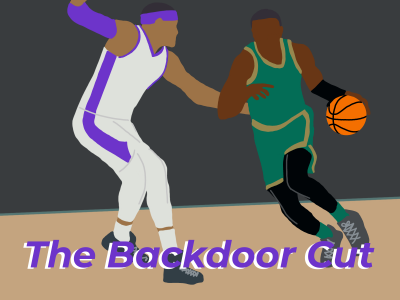 But not everyone makes it this far. While most of the league's teams will enter postseason play, the others will watch from their couches and bedrooms, wondering what could have been. It's not a pleasant thought, knowing that your season is over before the meaningful part of it truly begins.
Telling these stories is not easy. There's pain, heartbreak, drama and a poignant perception of failure that often precedes elimination from playoff contention. Adam Silver's scythe comes for teams of all shapes and sizes: from the young guns to the old veterans, from the overachievers to the disappointments, from those with bright futures to those with blurry outlooks. 
Some of these teams may have already had their glory, while others may be looking forward to it. But for all of these teams, that glory is not coming this year. These teams have nothing left to play for. They are the basketball equivalent of dead men walking.
Barring a miracle, the Detroit Pistons knew this day was coming before the season even started. When star guard Cade Cunningham went down just under two months later, Detroit knew what little chance they had of making the postseason. This season would be about developing the young guys while sitting in the basement of the Eastern Conference. 
For the most part, that plan worked. Rookies Jaden Ivey and Jalen Duren both showed potential to be core players on this roster, with Ivey looking like a possible selection to the All-Rookie First Team. Isaiah Livers got a good amount of playing time this year, and Killian Hayes broke out, going from a potential bust to a solid role player in Cunningham's absence. Things were looking up.
But then the Pistons made the James Wiseman trade. In principle, this isn't that bad of an idea. Saddiq Bey's development had plateaued, and Wiseman still oozes with potential after failing to mesh in Golden State's system. The problem is that Wiseman plays the same position as Duren, meaning the two battle for minutes. Head coach Dwayne Casey decided to fix this problem by starting Wiseman over the better, younger Duren, creating a logjam at the center position. 
I don't know what to make of this Pistons team right now, but at the very least, a foundation for future success is clear and present. 
The same cannot be said for the Washington Wizards, a team that consistently finds themselves in the middle of the Eastern Conference's standings. They're perpetually in the worst spot to be in: not good enough to compete and not bad enough to tank. They locked themselves into that position by extending Bradley Beal's contract instead of blowing the team up and embracing a rebuild. 
The Wizards' season, unsurprisingly, ended with them in the lower middle of the Eastern Conference. Last year's lottery pick, Johnny Davis, spent most of his season in the G-League, and Rui Hachimura was traded to the Los Angeles Lakers. But things will soon get interesting. Kyle Kuzma and Kristaps Porzingis both have player options. If they leave, the Wizards will have no choice but to enter a rebuild. At least it would be in some direction.
The Indiana Pacers, on the other hand, are only just beginning. Tyrese Haliburton made his first All-Star team this season, and he looks like a superstar in the making. The Pacers officially have a young star to build around for the future, something they haven't truly had since Paul George. Surrounding Haliburton are rookie sensation Bennedict Mathurin and the recently-extended Myles Turner. The Pacers may be out of the playoffs this year, but they have a lot to look forward to in the years to come.
The Orlando Magic is another team that has a shining future ahead of them. This past year's no. 1 overall draft pick, Paolo Banchero, led the way for this Magic team, putting together a dominant individual season that will likely win him this year's Rookie of the Year award. Banchero, like Haliburton, appears to be a star in the making, finally giving the Magic a young player to build around. 
But he's not the only one. Alongside Banchero is versatile young wing Franz Wagner, who looks to be a future star in his own right due to his ability to get the ball to the hoop in a variety of ways. This season also saw the resurgences of Wendell Carter Jr. and Markelle Fultz, two former top-10 picks who struggled on their previous teams before breaking out on the Magic. Both players are core parts of this Magic team and likely will be for years to come.
The Charlotte Hornets also have a young star to build around in LaMelo Ball. However, he didn't have the same success this season as Banchero or Haliburton, as he only played in 36 games while managing injuries. Gordon Hayward missed time due to injuries as well. P.J. Washington has been solid this season, but he will be a restricted free agent this summer. I'm not sure if Charlotte will want to pay him what the market will demand. 
There were some nice things about this Hornets season, however. Dennis Smith Jr. earned a spot in Charlotte's rotation, a nice story that saved his floundering career from almost certain doom. Trading away Mason Plumlee opened up room for rookie Mark Williams to blossom, finally giving the Hornets a core center and interior defensive presence. 
These silver linings serve as reminders that hope does exist for these five Eastern Conference teams that have fallen on hard times. Soon, these teams will learn that their skies will be bright sooner or later. They just have to go through a period of darkness in order to see it.