The former unified heavyweight champion, Anthony Joshua (25-3, 22 KOs), returned to the ring this past Saturday against Jermaine Franklin (21-2, 14 KOs). In his first fight since his back-to-back losses against Oleksandr Usyk, Joshua outscored Franklin on the cards to win his first fight since the end of 2020.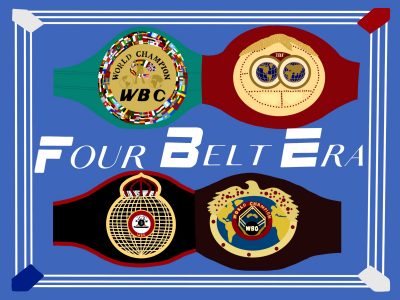 Even with the win and big fights on the horizon, how confident should we be in Joshua moving forward?
This was Joshua's first fight under new trainer Derrick James, who trains the likes of Errol Spence Jr. and Jermell Charlo. There were no noticeable changes to Joshua's game, but that is to be expected with a new trainer.
The big question coming into the fight was if Joshua could return to his dominant form while trusting his chin. Unfortunately, this fight was more of the same.
Joshua came out jabbing hard, throwing an occasional right hand. According to CompuBox, Joshua threw 225 jabs compared to 151 power shots. 
Franklin was never in trouble in this fight. It was clear Joshua still doesn't trust his chin. He's a good boxer with power, but it's not going to matter if he doesn't take chances. With that, he still beats most heavyweights.
In terms of what's next for Joshua, there are still marketable fights to make. It's just a matter of taking the right fights in his quest to become a three-time heavyweight champion.
A sensible next fight for Joshua would be the Dillian Whyte (29-3, 19 KOs) rematch. The two fought back in 2015 when they were both undefeated contenders. Joshua stopped Whyte in the seventh round of the fight that saw both men hurt.
On top of the fight delivering, there was also a heated build-up the first time around. Both Joshua and Whyte showed a serious disdain for one another, and I would expect more of the same if the fight were to happen again.
Joshua would be the favorite in this fight, as Whyte has been stopped twice in his last four fights. A heated matchup could also add extra motivation for Joshua, potentially lighting a fire under him.
Other than taking the Whyte fight next, Joshua could jump right back to the top and fight WBC heavyweight champion Tyson Fury (33-0-1, 24 KOs). The two were positioned to fight each other in 2022, but it never got past negotiations as boxing always seems to do.
Fury still doesn't have his next fight lined up, but Joshua called Fury's name post-fight as the opponent he wanted next.
Is this a winnable fight for Joshua? Joshua currently can't beat Fury, but if somehow he can dig deep and find that killer instinct again, it would be a competitive fight. 
If I was a part of Joshua's team, I would advise fighting Whyte first, then Fury. Get another training camp with James under your belt. Go knockout Whyte, then fight Fury at the end of 2023.
But who knows? Joshua may look no different after his second camp with James, and I could be back here in the summer advising him not to fight Fury. But, if he does look reinvigorated against a Whyte-level opponent, bring on the Fury fight. That's got sold-out Wembley Stadium with 90,000 fans written all over it.