Op-Eds do not reflect the editorial opinion of The Daily Free Press. They are solely the opinion of the author(s).
The following article contains mentions of sexual misconduct.
It's been three years since I was sexually assaulted in StuVi II my freshman year, just two months into college. My story is one of the 105 Boston University survivor tales that have been submitted to the Campus Survivors Instagram page, which highlights hundreds of anonymous stories from survivors of assaults that involved peers, Greek Life, athletic teams and even professors. I am number 73.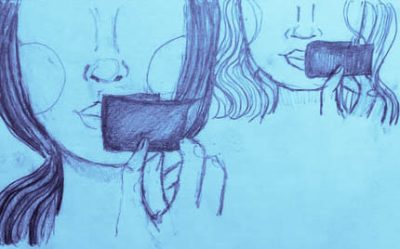 Unfortunately, my incident isn't unique. In 2015, two Massachusetts Institute of Technology students entered the building, where I was assaulted, and raped a BU student when she was sleeping. 
BU lawyers wrote in a court filing that the student "could have protected herself if she had simply locked her bedroom door as officials recommend." They also wrote that she "was given the tools to assure her safety, a door with a sturdy lock, but she elected not to use it.'' 
One section of the filing is entitled "The University Made No Definite Or Certain Promise To Keep Students Safe.''
The epidemic of campus rape exists at almost every college. According to the U.S. Department of Justice, college women aged 18 through 24 are four times more likely to be a victim of sexual assault than non-college women that age, and college men aged 18 through 24 are five times more likely to be a victim of sexual assault than non-college men that age. 
The same DOJ report also states that 26.4% of undergraduate women, 6.8% of undergraduate men and 23.1% of transgender and nonbinary college students have experienced sexual assault.
Universities continue to ignore their own students. Many, like BU, are more reactive for their sake than proactive for our sake. But BU, and other institutions, need to be held accountable for the kinds of campuses they've created: those that don't care for their own students' safety, don't care about survivors and allow rape culture to fester.
Since Nov. 22, 2019, my life has been forever changed. Since that night, I've carried so much resentment. Resentment toward myself for going out, resentment towards my assaulter and resentment towards BU. For a long time after, I was just mad at the world. 
It took me three months to even admit it to myself: "I was raped." 
I was having panic attacks, having nightmares and just not functioning. I finally realized that I couldn't bury these feelings. With my mental health at an all-time low, I reached out to a Sexual Assault Response and Prevention therapist, one who is my therapist to this day.
They explained to me the extensive and strenuous reporting process, which ends with a decision based primarily on whether they believe the survivor or not. I wasn't going to let myself relive all of it, to endure sleepless nights and nightmares, for someone to tell me that they didn't believe me — for my own college to not believe me. I was at a loss.
However, I did want to at least try to make something out of this — to make sure survivors felt heard and protected, even if the University didn't do that for me. I joined 16K Strong, a BU student organization against sexual assault, in hopes of making some change. In February 2021,  BU student organizations, including 16K Strong and It's On Us BU, organized a campus-wide protest and listed demands in response to the creation of the Campus Survivors page.
It took BU administration too long to respond and offer concrete solutions. Dean Elmore took several days to acknowledge the protest, with many students unhappy about his response due to a lack of "substance" and "solutions."
It took three months for Provost Jean Morrison to send out a University-wide email asserting that "Boston University should be a place where all feel safe and welcome." She also shared some commitments BU made in response, like increased funding to SARP.
BU responded, but it didn't lead. The University has a history of neglecting to protect its students from their assailants, creating a dangerous, lonely environment for us survivors. 
Only 310 out of every 1,000 sexual assaults are reported to police. This also means that the majority of perpetrators will not go to jail — in fact, out of every 1,000 sexual assaults, 975 perpetrators will walk free. 
However, at least 89% of victims face emotional and physical consequences, some lasting a lifetime.
My college experience has been overshadowed by my assault. I graduate in just two months, but I still find myself with the same empty feeling I had the morning after I realized what happened. Something was taken from me that night, a part of myself that I will never get back. The part of me that was happy, that was carefree and that believed that there was good in the world. 
It's not too late for BU to do better.
On March 20, 2023, the BU Senate passed The Survivor's Bill of Rights, which establishes the rights of sexual violence survivors on campus. It's time to call on the BU administration to adopt the Bill of Rights and remind BU that they have a responsibility to ensure the safety of its students. As a BU survivor, as a BU undergraduate and as a soon to be BU alumna, I'm pleading for BU administration to show that they care about survivors by enacting this legislation.
The author of the op-ed is a BU student who wishes to remain anonymous.