For Grammy award-winning opera singer John Brancy, Madison Square Garden wasn't the stage he was expecting his career to guide him to. But now, New York Rangers games are kicked off by Brancy's baritone voice filling the 20,000-seat arena with a hearty rendition of the national anthem.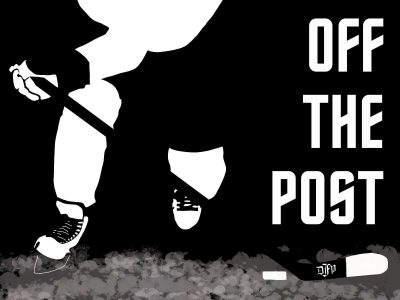 "It's renewed my relationship with New York," Brancy said. "It was, for so long, this training ground for me as a singer. And now, I have a position. I am a figure in New York sports and also the environment of New York." 
The New Jersey native got his start in the city as a college student at Julliard, but first found his voice in elementary school choir.
"I didn't really know that I wanted to sing, I was just enjoying it," Brancy said. "For me, it was like another recess as a kid." 
Fast forward and Brancy is touring the United States and Europe, breaking into the opera world and landing on the opposite coast in Los Angeles. That's where he was when the Rangers came calling. 
After connecting with MSG through an agent friend in New York, Brancy agreed to do the national anthem at the World's Most Famous Arena in January 2022. Since then, the Blueshirt faithful have taken him in as family and woven Brancy into the DNA of game-day. 
"I had some notion that I would sing an anthem at a sports event, but not that it would adhere and people would become so drawn in," Brancy said. "It's amazing to see the response that it gets and how it affects the game." 
Brancy got a front-row seat to the Rangers' Cinderella-story run to the Eastern Conference Finals last season and set the tempo for some of the biggest games the team has played in the past five years. Every NHL fan knows the feeling of the playoff buzz, and Brancy has used that feeling to make his anthem performances an integral part of the night. 
"I act like a conductor of energy for the audience," Brancy said. "I want to make sure that I set … this high level of vibration that's going throughout the whole game. For the team, for the effort that the team is about to put on the ice."
He's got a good record, too. It feels like there are few games that start with a Brancy anthem and end with a Rangers loss. Sporting his signature "No Quit in New York" scarf over a dapper suit, Brancy has been able to spark the MSG crowd — and players — all while sticking to his opera-style delivery. 
"The energy from singing for such a huge audience, a cappella, which is just completely solo … I also have to present it in the way I want to do it, which is true to me," Brancy said. 
For a guy that wasn't previously a die-hard hockey fan, Brancy has no way out now. While his professional career is simultaneously taking off on the opera stage, Brancy said it's all about balance. He's put the Rangers' community that he has been welcomed into near the top of his list. 
"I don't think I really had a full respect for it," Brancy said of hockey. "I couldn't have imagined it. The fact that it is an option, and it's just growing, we're just getting started." 
Brancy and the Rangers are now gearing up for the 2023 playoffs, headlined with high expectations and top-tier talent. Competing in an unforgiving Eastern Conference, home advantage will mean a lot this postseason. Brancy said he will "definitely" be there to get the crowd going come April 17. 
Now, as Brancy has made the move back to the East Coast, New York City has taken on a new meaning for him. In his position as an MSG anthem singer, Brancy has found unity with strangers and a connection to a place that was once daunting. Ask any Rangers fan: Brancy has earned his stripes. 
"It actually is like the 'coming home' feeling of being in the city that I probably will be in for the rest of my life," Brancy said. "That's the feeling. It feels like coming home."