A fresh new face in Boston University's College of Communication faculty, David Abel is ready to teach journalism students to tell "some of the most important stories of our time."
Abel, a professor of the practice in the journalism department and award-winning filmmaker, has been a prolific veteran of the field, covering war, academia and terrorism from as close as Copley Square to as far as Mexico City.
Adding onto his lengthy resume, Abel has found a new passion: teaching BU's future journalists about environmental reporting.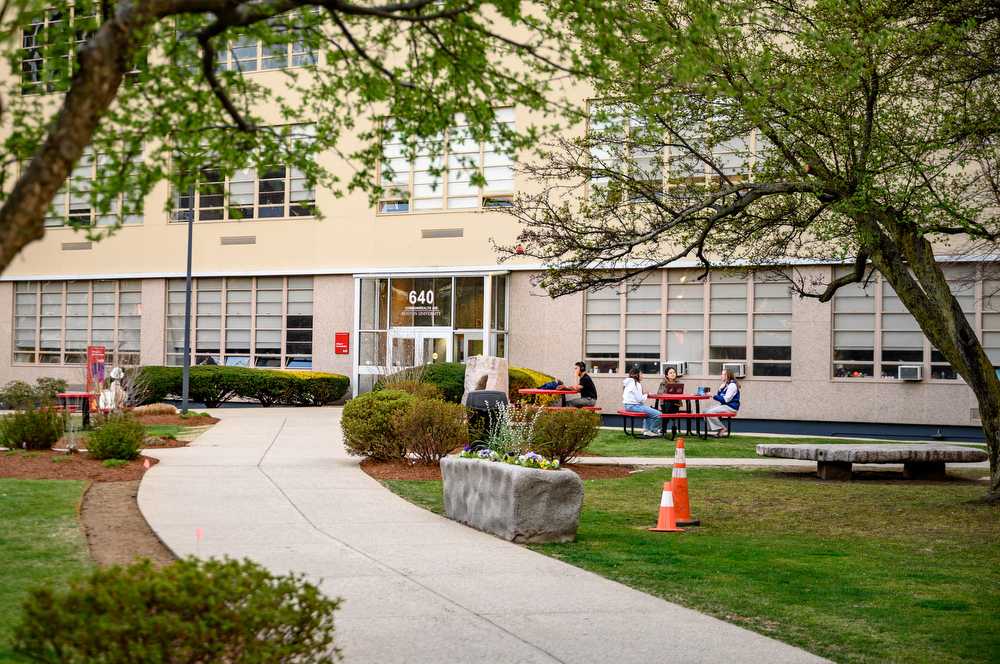 "My generation, so far, has not really lived up to our expectations of taking action to try to remedy this problem," he said. "It's going to require a great deal of vital journalism to expose greenwashing and other kinds of false pledges."
Abel said he hopes teaching science journalism will "cast light on all kinds of false claims and disinformation about climate change."
Beyond his work on Commonwealth Avenue, Abel still works as a contributing reporter for the Boston Globe while also stacking a hefty IMDB portfolio of critically acclaimed documentary films. His latest project, "Entangled," tells the story of the impact the lobster industry has had on the endangerment of the North Atlantic right whales.
COM Dean Mariette DiChristina, who was the first female editor-in-chief and executive vice president of Scientific American prior to coming to BU, wrote in an email that BU is "ideally positioned" to take this scientific approach and teach the next generation's science reporters.
At the root of it all, she wrote, COM hopes to further the young minds of future communicators.
"That's where the College of Communication comes in," she wrote. "Our mission of building understanding to help address societal challenges through communication education, practice and discovery has never been more important."
Ashley Duong, a sophomore in COM majoring in Public Relations and minoring in Environmental Analysis and Policy, hopes to combine her two interests to create an impactful career path.
"One of the biggest issues in our country or nation, but also in the world, is that because of the lack of environmental information and general environmental knowledge, there's a lack of passion and understanding," she said.
Charles Decurtis, a junior in COM, chose to combine his journalism major with a minor in Earth and Environmental Sciences because it felt "impactful."
"I've always loved writing, and I've also always loved the environment and anything to do with ecology," DeCurtis said.
DeCurtis said he plans on attending law school to study environmental law, while still continuing his passion for environmental writing in some form.
"I could actually contribute to the environmental community without being an environmental major in itself," he said.
Abel's new class focusing on the principles of science journalism will be offered in Fall 2023. He plans to follow up with a course more centered on the environmental beat, come later semesters.
"Our planet is rapidly warming, and the changes that are going to result from that are going to affect just about everyone on this planet," Abel said. "Do your best to educate yourself as much as possible and learn the skills to become a reporter who can cover these issues thoughtfully."