Now that the 2023 NBA season has officially come to an end, we know which teams are still in the hunt for a championship. The postseason began on Tuesday night with the play-in games, which saw the Atlanta Hawks and Los Angeles Lakers earn the seventh seeds in their respective conferences. Despite losing to those aforementioned teams, the Miami Heat and Minnesota Timberwolves still have a chance to make the postseason if they win their second play-in game.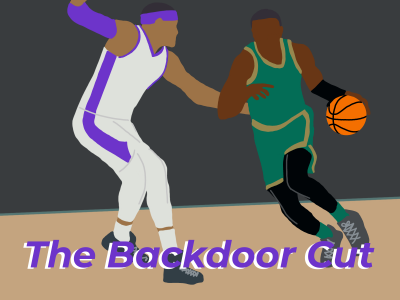 Sadly, the same cannot be said for every team. While over half the league is gearing up for the playoffs, some teams have no more basketball left to play this season. For an unfortunate few, their seasons were over before they truly began. We talked about the Eastern Conference teams last week, so it's only fitting that we eulogize the poor souls in the Western Conference who have also been eliminated. 
We start this article in the basement of the Western Conference with the San Antonio Spurs.  Before the season began, head coach Gregg Popovich proclaimed that this Spurs team, as constructed, would not make the playoffs. He was right. The Spurs finished 22-60 — good for worst in the West. They traded Jakob Poeltl to the Raptors before the trade deadline, making it abundantly clear that the tank job was in full swing.
But their season was not as much of an abject failure as their record implies. This season centered around finding out what pieces they still have after trading Dejounte Murray and Derrick White last season. 
And find some pieces they did. Devin Vassell broke out this year, Keldon Johnson remains a franchise cornerstone, Malaki Branham took a leap in the second half of the season and Jeremy Sochan looks to be the anchor of this team's defense going forward. They're in position to get a high draft pick this season, and just that one player alone will be a huge boost to this team. I'm excited for where this Spurs team is headed in the future.
Neighboring the Spurs are the Houston Rockets, who also find themselves in a rebuild. Developing the young guys was priority No. 1 for the Rockets this season, and the growth of Alperen Sengun is proof of that. Considering his size and position, he's a great playmaker for a Rockets squad that doesn't really have one. At just 20 years old, he has incredible court vision and passing instincts, and he has great footwork around the hoop as well. 
Outside of Sengun, there's been some promise. Jalen Green, the second overall pick in 2021, still has a lot to work on outside of scoring, but the talent is clearly there. This year's third overall pick, Jabari Smith Jr., had a very rocky start to his NBA career, but has found his groove in the second half of the season to put himself in contention for the All-Rookie Second Team. Fellow rookie Tari Eason is vying for the same award after flashing outstanding perimeter defense.
The rest of the team has question marks. I don't think Kevin Porter Jr. is a starting point guard in the NBA, and I'm not sure if Jae'Sean Tate or KJ Martin are good enough to start on a contending team. And this defense. Man. You don't need to see Houston's second-worst defensive rating to know that this defense is downright atrocious. The game they allowed Damian Lillard to score 71 points is enough proof of that. 
Speaking of Lillard, that 71-point game was probably the one thing that went right for his Portland Trailblazers. After starting the season near the top of the Western Conference, they plummeted all the way down to third-worst in the West. Lillard had an outstanding season, probably the best statistical season of his career. He deserves All-NBA Second Team at the very worst, proving himself to be the best player that will not be playing in the postseason.
It should come as no surprise that Portland's awful season wasn't Lillard's fault. They shipped out Gary Payton II and Josh Hart, two very important perimeter defenders, and replaced them with a near-defensive liability in Cam Reddish and Matisse Thybulle, one of basketball's best defenders that can't make a shot in a Nerf hoop. Maybe Thybulle's offensive limitations and the lack of perimeter defense could explain why the Trailblazers finished with the fourth-worst defensive rating in basketball. The world may never know.
The Trailblazers did not have a viable center either, let alone one that could play defense. When he was healthy, Jusuf Nurkic just wasn't good. It's clear that his best years are behind him, and I'm not sure if he would even start on any other team. But I will give credit where it is due. Anfernee Simons looked great before injuries prematurely ended his season and Shaedon Sharpe has looked excellent wrapping up this season, but this roster has holes. It will be a long offseason and beyond.
Speaking of teams that went on hot starts, it took a while to finally kill the Utah Jazz. The Jazz's roster consisted mainly of a bunch of castaways from other rosters. Trading away Donovan Mitchell and Rudy Gobert gave the Jazz a bunch of new players, but no true star or cohesive unit. This team looked dead in the water.
But what was expected to be one of the worst teams in basketball turned out to be a juggernaut for the first half of the season. Lauri Markkanen became their star, averaging 26-9-2 en route to his first All-Star appearance and likely this year's Most Improved Player Award. Walker Kessler, a perceived afterthought of the Gobert Trade, proved to be this year's best defensive rookie and has a strong argument for second place in this year's Rookie of the Year race. Ochai Agbaji and Talen Horton-Tucker had great second halves, and Malik Beasley and Jarred Vanderbilt were great before they were traded.
None of these players were on the Jazz last year, but most of them look to be very important to the team's future. With three first round picks this year, this team is only going to get better. 
As for the Dallas Mavericks, they'll receive an article of their own in the coming weeks. It will not be pretty.