Dear Dallas,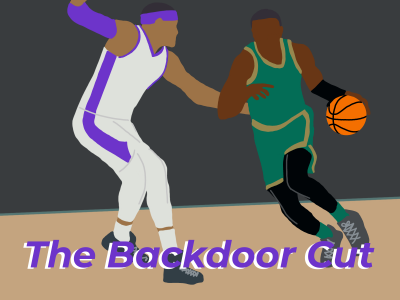 There's no excuse for this. 
There's no excuse for going from a secure playoff spot in the Western Conference to missing the Play-In tournament in just two short months.
There's no excuse for wasting one of the best seasons of a future MVP candidate, the most talented basketball player that has ever played for your organization.
There's no excuse for collapsing this hard despite giving that MVP candidate a fellow perennial All-Star to alleviate the defensive pressure on him every night, something he hasn't had for his entire career.
There's no excuse for being a bottom-10 defense and then trading away your only capable defender who wasn't an offensive liability, nor is there an excuse for failing to hold all but one opposing team to under 100 points since Jan. 26.
There's no excuse for having two perennial All-Stars on your team and losing nine of your last 11 games, including back-to-back losses against the lowly Charlotte Hornets.
Despite all of that failure — all of that disorganization and all of those problems — you still had a slim chance to make the Play-In Tournament in the penultimate game of the regular season. Rather than capitalizing on that undeserved opportunity handed to you by the basketball gods, you chose not to play six of your best players. With that decision, you admitted to yourselves that this season was a colossal failure, and the only way to salvage it was to blatantly tank and pay $750,000 for doing so. 
There's no excuse for that. There's absolutely no excuse for how the Dallas Mavericks' 2023 season ended.
In my 11 years of studying and watching professional basketball, I don't think I've seen a single NBA team collapse the way Dallas did. I still remember back in late December when Luka Doncic had that 60-point triple-double. I considered Doncic a clear contender for the MVP Award. 
He's a superstar unlike any the NBA has ever seen. He was clearly their guy, but they didn't have much else. All the Mavericks needed to be considered true contenders was to give Doncic a fellow star to build around.
And a few days before the 2023 NBA Trade Deadline, they finally did. They heard Kyrie Irving's request to be traded out of Brooklyn, so they swung a deal with the Nets to land the disgruntled All-Star. They may have given up two starters in Spencer Dinwiddie and Dorian Finney-Smith, but that was not a big deal to the Mavs. 
Irving is just a significantly more talented version of Dinwiddie, and there was hope that Josh Green would make a leap offensively and assume Finney-Smith's role as premier wing defender. Besides, it's Kyrie Irving. You have to give up some assets to get him.
However, there were some who questioned the Mavericks, particularly on defense. Finney-Smith, Green and Reggie Bullock made Dallas a passable team on that end, but a frontcourt full of turnstyles such as Christian Wood, Dwight Powell and JaVale McGee inhibited their defensive ceiling.
Getting rid of Finney-Smith only exacerbated their defensive uncertainty. Who was going to guard Nikola Jokic in the playoffs? What about Kevin Durant? Kawhi Leonard? The Mavericks didn't have an answer for anyone. Fans questioned how their defense would hold up in the playoffs and expected that the road to get there was about to be a rocky ride.
But nobody expected it to be this bad. 
What ensued was an abject disaster. Maybe the Mavericks knew they weren't going to advance in the playoffs, so they solved that issue by eliminating themselves from the playoffs. That incredible stretch of losing included fines, investigations and so much unnecessary drama that caused Doncic to tell reporters that he "used to have fun" playing basketball.
Let me repeat that. Luka Doncic said, "I used to have fun."
It's bad if one of your bench players stops having fun playing the sport they love. It's a trillion times worse when it's one of the five or so people who play that sport better than anyone else in the world. This is bad. This is DEFCON 1 level bad. 
The Mavericks are in serious danger. Doncic has since stated that he's happy in Dallas, but for how long? Even the thought of Doncic leaving is enough to ruin the Mavericks. If he actually does walk, well, you have seasons like these to thank for that.
Keep in mind, none of this is Irving's fault. I get that he has valid character and locker room concerns that have put him on his third NBA team in four years, but the Mavericks are significantly better with him on the floor and he seems to get along well in Dallas. The trade worked. But by filling one hole, they dug another one. Defense failed them throughout the latter half of the season, and unless it's addressed this summer, it will continue to do so. 
At the very least, there exists a clear plan going forward. They have a top-10 pick in this year's draft, which I believe to be one of the deepest drafts we've seen in a while. This pick should absolutely be focused on defense, and I can see guys like Ausar Thompson or Taylor Hendricks suiting up for the Mavericks next season. 
The Mavericks should also heavily invest in defensive-minded free agents as well, especially those who don't limit their offensive ceiling. Dallas should be frantically texting the agents of guys like Jerami Grant, Brook Lopez and Josh Hart. In an ideal world, at least one of them would be a Maverick next season. They need to do all they can to make sure that they do not have a repeat of this past season.
Thankfully, nothing in the world can be as bad as the collapse of the 2023 Dallas Mavericks.
Yours Truly,
The Backdoor Cut