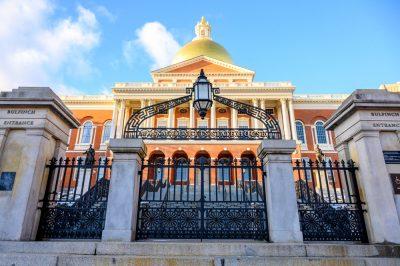 Massachusetts is set to receive $41 million after a multi-state lawsuit found e-cigarette manufacturer Juul Labs Inc. liable for their role in promoting nicotine products to youths.
The settlement was the result of lawsuits filed in six states and the District of Columbia claiming Juul intentionally targeted young people in its advertising campaigns, drastically increasing rates of nicotine usage in minors during recent years. 
The amount of the multi-state settlement was $462 million split proportionally between Massachusetts, California, Illinois, Colorado, New York, New Mexico and the District of Columbia, based on the number of young residents addicted to vaping products. 
The settlement also imposed marketing and sales restrictions onto Juul to prevent minors from smoking. Juul is restricted from directly or indirectly marketing to youth, featuring anyone under the age of 35 in promotional material and must limit the number of Juul products an individual may purchase. 
Mark Gottlieb, the executive director of the Public Health Advocacy Institute at the Northeastern University School of Law, said the settlement did not start as a multi-state lawsuit.
"There were thousands and thousands of claims filed both in federal court and in state court around the country," Gottlieb said. "Our case in Massachusetts was just on behalf of teens and their parents or guardians who became nicotine-dependent as a result of using Juul."
Juul also designed their products to be more appealing and addictive, Gottlieb said.
"[Juul's formula] allowed almost twice the concentration of nicotine to be used than the highest levels of other e-cigarettes at the time," he said. "The combination of the flavors, the design … and the way it was marketed were all facts that were alleged to be part of an unfair and deceptive marketing program." 
Gottlieb also said Juul sent representatives to schools to falsely market their product as a completely safe alternative to traditional smoking, encouraging young people to use it. 
The tactic was seemingly used by Juul to ensure success.
"No other consumer product has ever taken over a market as quickly as Juul did," Gottlieb said. "They were introduced in a launch party in the summer of 2015 and, by 2017, they had taken over 75% of the total nicotine vaping market … that was almost entirely due to its massive popularity among younger people, some of whom were underage."
Laura Crotty Alexander, associate professor of medicine at the University of California San Diego, said Juul marketed themselves as a tool to help smokers quit but their products were specifically designed to target adolescents.
"This was not limited to Juul but when they had their cool mint, and their cucumber, and their mango, and their berry, and those are flavors that are most appealing to kids. Yet, they were trying to say that they're really a company to help smokers quit," Crotty Alexander said.
Crotty Alexander said underage vaping can have major impacts on youths mental health. 
"Nicotine is associated with higher rates of depression and anxiety," Crotty Alexander said. "It fundamentally alters the way your brain works, and the way your brain reacts to other stimulants, and that's for the rest of your life, so that's one thing that's super scary to me."
Both Gottlieb and Crotty Alexander said the settlement is a step in the right direction. However, they also said the restrictions were overdue.
"It's a little too late now," Gottlieb said. "Had something like this been around in 2018, it would have made a big difference. It would have curtailed the problem."
Crotty Alexander said the "damage has already been done" because vaping is already popular among middle schoolers, high schoolers and young adults.
"We made Juul pay cash for the wrongs that they did," Crotty Alexander said. "It doesn't really fix what they did and we still have this epidemic happening."