Leaving a bold impression as you enter the second floor of the George Sherman Union, a painting depicts two people whose hands are connected by a thin gold twine, a stand out amongst the bleak aesthetics of the GSU.
Anita Emokpae is a sophomore in the College of Fine Arts at Boston University and the mural's painter.
Emokpae has had a connection to art since her childhood. Her parents started putting her in classes, and it sparked a passion within her — one that carried her to major in it in college.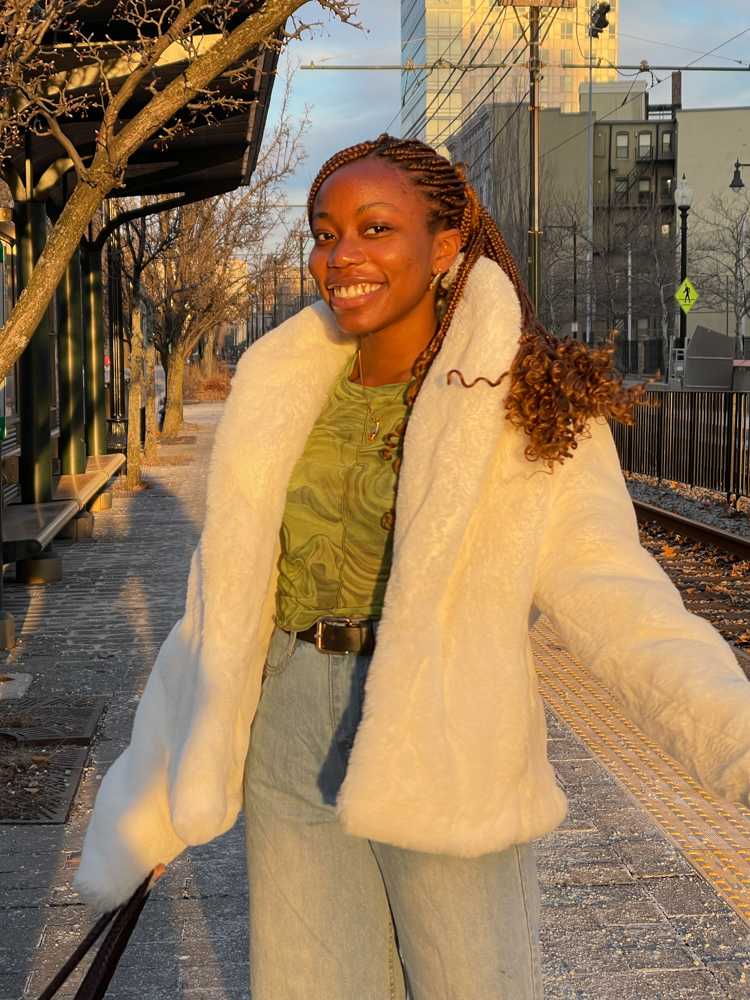 Her first public project was an exhibition she did with the Institution of Contemporary Art in Miami alongside other high school students.
While most of her works lie in the graphic design sphere now, she also focuses on digital portraits. Emokpae thinks "people are an interesting way to tell stories."
"A lot of my subjects are people and I like to focus more on family, family members, portraiture, female sexuality. Those are what I gravitate to in my art," she said.
This focus of hers came out with the mural that she crafted at the GSU. The mural depicts her message of Black beauty for all to see. She was able to complete the mural within one day, spending several hours on her iPad to design it.
The mural was a "last-minute" opportunity for Emokpae. She saw it through a mailing list and applied for the spot the night before it was due. Now that it's installed, the reaction has been positive.
"People have congratulated me and my family, like even relatives I haven't talked to in a while," she said. "Faculty have noticed as well. So, it's really supportive and congratulatory."
One such student was Miguel Silva, a freshman in the College of Engineering, who said he "loves seeing art everywhere" — particularly in the GSU — and Emokpae's piece gives him "a lot to think about."
"I think it represents hope, perseverance or facing adversity because on one hand, the one on the right looks like he is suffering while the one on the left looks really hopeful," Silva said.
Michael Kubeisy, a freshman in the College of Arts and Sciences, had a similar reaction, saying it adds to the diversity of the GSU.
"I like how we have more diverse artwork in BU," Kubeisy said. "I think it makes BU seem more interesting, in my opinion. I think this piece is really nice and really beautiful, and it's a nice add."
Despite Emokpae's painting prowess, her college career had less of an artistic start.She began her freshman year as a computer science major.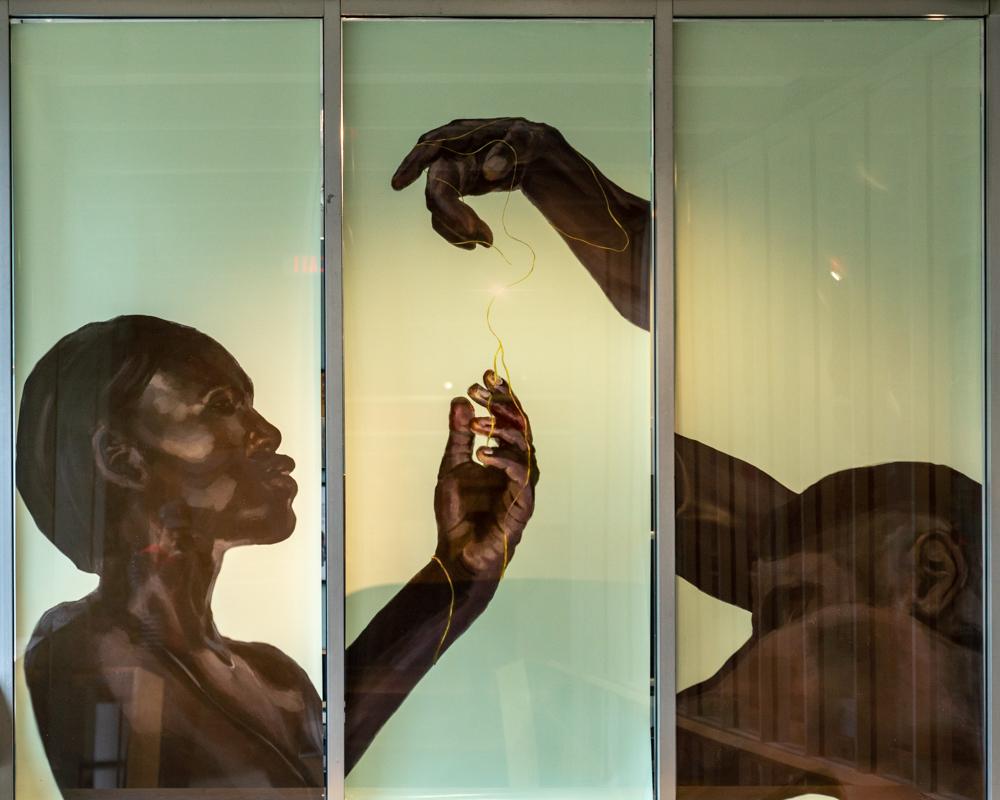 "When I got in, I just knew that I didn't want to pursue computer science as a career," she said. "So, I was like, 'let me switch to art.'"
This decision, she said, came with some pushback. She finds it "annoying" that people doubt her choices in major.
"You can just hear in their tone when they're not certain that you can pursue a career in the arts," she said. "So it is a little discouraging when you have to constantly explain yourself or prove to them that you can."
Despite this, her time at CFA, Emokpae said, has been positive. She said she values the many opportunities there are to connect at BU.
While Emokpae said her art isn't especially "political," it is heavily influenced by her culture. When creating her pieces, she values her African culture, always looking for ways to utilize her passion for African knowledge and histories.
"I really want to focus on the beauty of Blackness in my art," she said. "And so that's kind of the whole message behind it."