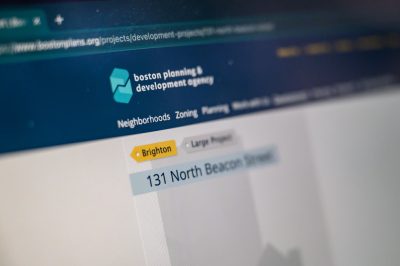 The Boston Planning and Development Agency announced plans Friday to demolish an unoccupied, one-story commercial building in Allston to construct a six-story condominium in its place.
The new condominium, at 131 North Beacon St., will have an area of approximately 79,000 square feet and will comprise 78 units, about 2,000 square feet of ground floor retail space, approximately 43 garage parking spaces and 94 bicycle parking spaces, according to the BPDA official website.
The proposed condominium aims to provide affordable housing and is located in "a transit rich location" within walking distance to bus, subway and commuter rail stops, according to a letter of intent written by Keith Craig, senior director of NB Development Group, the agency proposing the project.
Allston-Brighton has some of the lowest home ownership occupancy rates in Massachusetts, with Brighton at 23% and Allston at 12.2%, according to the most recent American Community Survey. 
Anthony D'Isidoro, president of the Allston Civic Association, attributes the low rates of homeownership to the demographic of the area. 
"We're close to a lot of universities so we have a certain amount of student population, young professionals, what have you," D'Isidoro said. "There isn't as much owner-occupied homeownership that we'd like to see."
The project is a part of greater efforts by the Wu administration to make home ownership in Boston more accessible to families in order to become a more "family-friendly city," D'Isidoro said. 
D'Isidoro said there is an importance of home ownership in the building of wealth for Boston's residents. 
"One of the major ways that previous generations have narrowed that gap and built generational wealth is through homeownership," D'Isidoro said.
Before construction is allowed to begin, the proposed condominium must receive approval from the BPDA board. The start date is unknown.
"The [Wu] administration is committed to developing programs, whether it's assistance with down payments, reduced interest rates … but do what they can do to provide as many homeownership opportunities," D'Isidoro said. "That's part of the balance that's badly needed."