On April 20, 2023, the Sofia Richie fan floodgates opened. Richie — model, fashion designer and beauty director of NUDESTIX — posted her first TikTok kicking off her wedding weekend. She married Elliot Grainge — a British record executive and founder of 10K Projects, an independent record label.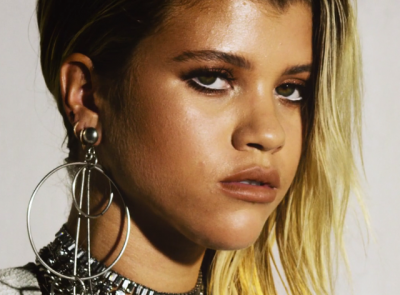 Richie and Grainge shared a weekend of love and celebration at Hotel du Cap-Eden-Roc in the South-of-France city of Antibes.
The Richie and Grainge family friendship spans back over 20 years. Sofia's father, Lionel Richie, has collaborated with Elliot's father, chairman and CEO of Universal Music Group Sir Lucian Grainge. The newlyweds were friends several years prior to their relationship.
Richie's first TikTok commencing the weekend was a "get ready with me" (GRWM) for dinner. TikTokers ran wild with her debut, with comments like "THE PEOPLE'S PRINCESS," "Just so you know your wedding is my royal wedding" and "this is my Superbowl."
Sofia's rehearsal dinner, ceremony and after-party dresses were all created by Chanel. During her dress fitting in Paris, she said to Vogue, "I always had this vision of the big princess dress, and going big, but as I got older, I realized that I wanted something a bit more simple. Maybe simple isn't the right word because my dress definitely is not simple!"
The wedding dress is a distinctive bridal silhouette that was inspired by a look from Chanel's fall 2023 collection. The ceremony outfit also featured a dew drop veil that draped over Richie's face and extended past the train of her gown.
Richie's "something blue" — which is anything blue (blue shoes, jewelry, or hair accessories) worn by the bride to represent "love, fertility, and purity," according to Stewart Kuper Jewelers — is an "S&E" and wedding date below sewn into the inside of her ceremony dress. Her ceremony dress also includes one heart stitched between her chest and ribs and another near the base of the dress that faces the opposite direction.
The ceremony itself was a traditional Jewish wedding officiated by Rabbi Thomas Solomon. "It was very important to Elliot's family and to me, now that I've converted, that it be a traditional Jewish ceremony," Richie told Vogue.
The wedding performances included Lionel Richie, Stephen Sanchez, Benji Madden and Good Charlotte. After hours of dancing and celebrating later, including the hora — a customary dance at Jewish weddings where the bride and groom are raised in the air as their loved ones dance around them — everyone recapped the night and ordered big bowls of pasta and French food.
Richie has posted 13 videos so far on her TikTok account, @sofiarichiegrainge — five GRWM for the wedding festivities themselves, one of the bouquet toss, one of her practicing the walk down the aisle to Sanchez's "Until I Found You," one teaser of her wedding video by caputofilms.com and five behind-the-scenes of Richie's and Grainge's honeymoon — including a soccer penalty shootout.
Richie's new TikTok presence proves she sure knows how to bring friends, family and fans along for the ride of a wedding weekend in the South of France.