After being eliminated in the first round by LeBron James and the Los Angeles Lakers, the Memphis Grizzlies wasted no time cutting bait with role player Dillon Brooks. Brooks was told his team would not bring him back "under any circumstances," according to Shams Charania of The Athletic.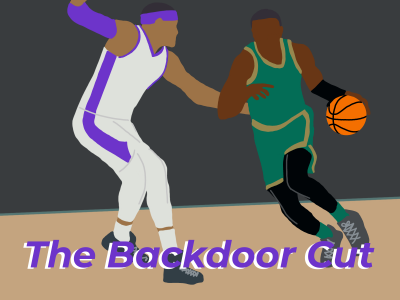 If the reports are true, Brooks' time in Memphis is officially over. But the market is wide open for those with Brooks's skillset, meaning that it won't be long before he finds a new home soon. And as someone who believes in second chances, I spent hours hunting down those perfect fits. 
Fit #1: Los Angeles Lakers
The team that Brooks played against in his final game as a Grizzly may just be his next landing spot. He clearly enjoys the bright lights the media gives him, and there is no place in the NBA brighter than sunny Los Angeles and the historic Lakers franchise. He also seems to have immense respect for Lakers superstar LeBron James, calling him "old," which is clearly a reference to James being very wise and experienced compared to the average NBA player.
Positionally, Brooks may not be the best fit for the Lakers. I'm not entirely sure most NBA teams are in the market for a deranged Matisse Thybulle. But this isn't about basketball. This would be a move primarily to benefit James. Since arriving in Los Angeles, James has had to do so much work to win over Lakers fans, many of whom were not initially eager to welcome him. Sure, winning a championship in 2020 may have changed minds, but to get the few remaining skeptics on his side, why not do something that the late, beloved Kobe Bryant would do? 
Bryant invited Matt Barnes to join the Lakers after Barnes tried to make Bryant flinch in a game, because, as Bryant told him, "Anybody crazy enough to mess with me is crazy enough to play with me." So why shouldn't James do that with Brooks, the man who told the media that he doesn't respect anyone until they "give me 40," in reference to James? Once Brooks is there, it doesn't matter what James does to him. He could give Brooks 40 punches in the jaw for all I care. But the simple gesture of inviting on the roster would do wonders for his legacy in Los Angeles.
Fit #2: Liaoning Flying Leopards
If Brooks were to take his talents overseas, the Shanghai Sharks would probably have been the favorite. However, the Sharks were one of two teams who were disqualified from the Chinese Basketball Association (CBA) for fixing games a few weeks ago. Adding Brooks, a lightning rod of negative press, would not be a good look for a team already mired in controversy.
Which leads to the Liaoning Flying Leopards. Not only do they objectively have the coolest name in the CBA, they have one of its best records too, sitting in third place in the league. Brooks could be the missing piece for the Flying Leopards — his impactful defense and unwavering bravado could give the team the confidence to earn their third ring in franchise history and make them back-to-back CBA champions. 
Earning a roster spot won't be easy. There will be a competition at small forward between Brooks and fellow American Kyle Fogg, but I think Brooks can do it. His defense and experience against tougher competition could give him the edge. Either way, he would be a valued member of the Flying Leopards in their quest for another CBA title.
Fit #3: My Buddy's YMCA Team
I told one of my good friends earlier today that I was writing this article, and I wanted his opinion on where Brooks should play next. Instead of offering me suggestions, he told me a tragic tale that happened to his YMCA basketball team over the weekend. During a game on Saturday, his team's leading scorer, Jonathan "Long John" Rodgerson, tore his ACL after an illegal screen from the opposing center led to an awkward fall. 
This was a major blow for his team, especially after losing starting point guard Richie "Quick Rick" White about a month ago to paternity leave, after welcoming his third child, Destiny, to the world. He concluded this story by saying that he doesn't want to think about basketball anymore because it's clearly a tough subject for him nowadays.
So to cheer my buddy up, I'd like to offer Brooks a spot on his team. He probably wouldn't be the team's best player, but he'd fit perfectly into the small forward spot vacated by Rodgerson. This is probably the best chance for Brooks to continue playing basketball, especially considering that he doesn't seem like the type of guy who wants to learn a second language.
Fit #4: Sales Associate, RadioShack in Providence, RI
My final landing spot for Brooks seems like the perfect situation for him. After proving in this year's playoffs that he is not that good at playing NBA basketball, a drastic change of scenery could help his professional career. Choosing such a major job change is a really, really difficult decision to make, but fortunately for Brooks, I did all the hard work for him. Brooks possesses nearly all the qualifications posted in this job listing for a sales associate at the RadioShack in Providence, making him the ideal candidate. 
Brooks meets all the basic qualifications for this job. He is over 18 years old, he is a high school graduate and his encounters with members of the basketball media tell me that he is an excellent communicator. Based on his NBA career, I think he would fulfill all of the requirements of a RadioShack employee. I'm assuming he is capable of greeting people, and he would offer solutions in a very confident, possibly even friendly manner. He may not be earning the $25 million dollars per year that he wanted from the Grizzlies, but $20/hr is nothing to sneeze at, especially in this economy.
Of course, this would be a massive career change. He would be leaving the gigantic stage of the NBA and shift to a type of job he hasn't had since leaving the University of Oregon. But if Brooks wants to rebuild his reputation and restore his status, I think he could be the greatest RadioShack employee of all time if he applies himself.