Students, faculty and alumni express their discontent with Boston University's decision to host David Zaslav, president and chief executive officer of Warner Bros. Discovery, as the 150th all-university commencement speaker May 21.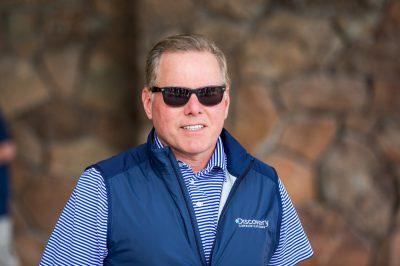 After failed negotiations with studios and streamers — including Discovery-Warner — about compensation, residuals and working conditions, the Writers Guild of America announced its plan to strike for the first time in 15 years on May 1, three days before it was announced that Zaslav would speak at the graduation ceremony. 
Zaslav has come under fire from the WGA for his policies toward workers and his earnings totaling $246.6 million in 2021 and $39.3 million in 2022. 
The WGA issued a pattern of demands — including minimum salary increases and higher pension plan contributions — and made plans to picket in many locations including at BU's commencement.
"His practices and his dismantling of the entertainment landscape is limiting and narrowing the futures of [BU] graduates," WGA strike captain Nikole Beckwith said. "He's a dark storm cloud looming over them, not a light shining on opportunity."
BU Young Democratic Socialists of America, Boston Democratic Socialists of America, BU Graduate Workers Union and Democratic Socialists of America-Los Angeles Hollywood Labor launched a campaign to cancel Zaslav's speech, and BU YDSA hosted a graduation cap decorating party Wednesday in solidarity with the strikers.  
President Robert Brown wrote in an email to The Daily Free Press that the University believes Zaslav's "accomplishments are worthy of our recognition and that our graduates will find his personal story interesting and inspiring."
"We fully respect the right of the WGA to seek the best possible compensation through the collective bargaining process, but it is not in keeping with our policy for free and open speech to disinvite a speaker to indicate support to a party in a labor dispute," Brown wrote. 
Pamela Abdy, co-chair and CEO of Warner Bros. Pictures Group, spoke at Emerson College's graduation ceremony, hosted Sunday at Agganis Arena, which was met with similar pickets and petitions.
Beckwith said she only found out Abdy was Emerson's speaker the day before and believes the college intentionally kept the information "under wraps." 
She said she will be overseeing the picketers at BU's commencement on Sunday.
"Describing a picket line does injustice to the actual thing," Beckwith said. "What a picket line actually looks like is support, connection, conviction, passion and asserting of your rights."
Paul Schneider, chair of the Department of Film and Television, said he was not consulted about the decision to have David Zaslav speak at commencement.
Given Zaslav's position in the Film and Television industry, Schneider said he personally believes including his department in conversations about the choice would have been a "smart thing to do."
Schneider said the faculty received a "very large volume of messages" from Film and Television alumni, who were "disturbed" by Zaslav's selection. He and other faculty members sent an email to the provost and the president detailing their personal feelings of "dismay" about the decision. 
"We have expressed our disagreement to the upper administration," he said. "They know how we feel about it, we've made that clear, but beyond that, we're not in a position to change anything."
Marc Weinberg, Film and Television lecturer and WGA member, said he was included in an email from faculty members asking that Zaslav be replaced by another speaker, but said they were told that Zaslav "would still be coming."
"We would certainly like to see them make a change, but [the administration] has apparently dug in their heels," Weinberg said. "We're all offended." 
Weinberg said he plans to participate in the picket line this weekend and predicts other faculty members will join him.
Elana Bernstein, a senior in the COM and a Film and Television major, said she views the decision to have Zaslav speak as a "huge disappointment."
While Bernstein supports the WGA, she said she thinks BU "should have made a change" to avoid picketing at the ceremony.
"We want to show our support, but we want to celebrate ourselves also and it's a shame that BU made a decision that led to this," she said.
Felipe Torres Medina, a member of WGA East and a COM alum, said he was in disbelief when he first read that Zaslav was chosen to speak at commencement on BU's Twitter.
"There was a little part of me that was like, 'this has to be a fake tweet, maybe now that they took all the blue checks away, this was a troll,'" he said. "Then I checked their Instagram and it was real."
Torres Medina said he views the labor dispute as an "existential battle for writing as a career."
"The reason we are doing this is not because we want to strike, but because it is the only way that we are having our voices heard in this negotiation," he said. "We just want to share a little bit of the success of the product that we make for them."