Sprawling from Allston to Fenway to Back Bay, Boston University's large campus encompasses more of the city than you may think. For those who are new to Boston, one of the first things you may notice are the city's sustainability efforts — from Bluebike stations parked alongside streets, paper bags in lieu of plastic ones and even green to-go containers at the George Sherman Union. If you're looking for ways to reduce waste and live city life in a sustainable way, here are the most eco-friendly businesses near BU's campus for you to explore as you get to know Boston.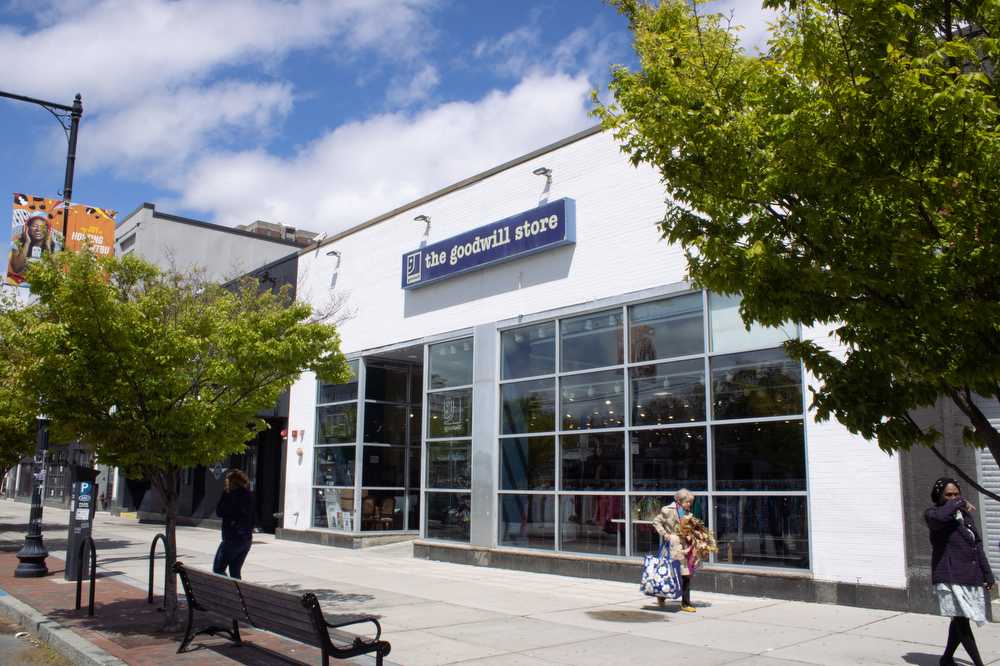 Life Alive Organic Cafe (888 Commonwealth Ave.)
Located in the heart of West Campus, Life Alive Organic Cafe is a plant-based chain in the greater Boston area, with nine locations and a tenth to open this fall, according to CEO Bryan Timko.
Timko said Life Alive caters to the 40% of Americans who eat meat but want to try and eat less of it.
"The challenge that they have is, 'I don't know how to do that. It's not how I was brought up. I don't have the skills to do it at home,'" Timko said. "That's the gap Life Alive is committed to filling."
He said his generation was brought up to think about a home-cooked meal in "one simple way"— a protein, a starch and a vegetable, which was often frozen.
But that has since changed.
Timko said Life Alive is committed to serving organic and ethically-sourced produce, with the menu changing two to three times a year to accommodate seasonality.
"Each and every cafe that we have, there are hundreds of pounds of organic produce that come in in cases in the back door six days a week," Timko said.
Regarding sustainability, Life Alive focuses on food waste, reusable plateware, recycling, composting and sustainable packaging.
That means the restaurant uses the entire ingredient and composts food as well as their to-go packaging.
Timko said even though Life Alive has nine cafes and McDonald's has over 10,000 locations in the U.S., Life Alive can "blaze that new path."
"Maybe we get more people to follow us because it all does make a difference. Every little bit we do contributes to not just our bodies, but the planet that we all share as well," Timko said.
Clover Food Lab (800 Boylston St. and 360 Longwood Ave.)
A 20-minute walk from East Campus or a five-minute walk from the Fenway Campus, Clover Food Lab is a fast-food vegetarian chain restaurant that wants you to "dream about vegetables," according to its website.
But don't be intimidated by the fast food label, said Chief Marketing Officer Kiernan Schmitt.
"We're trying to transform fast food to mean that it's still locally sourced, that it's still healthy, that it's still delicious, but you can get it quickly, which is, of course, the big appeal," Schmitt said.
Even though Clover is a vegetarian restaurant, 90% of its customers are meat eaters, Schmitt said.
Clover's founder Ayr Muir founded Clover as an experiment to try and make vegetable-based food so good that meat eaters would repeatedly come back to it. And it worked.
Muir initially opened a food truck at the Massachusetts Institute of Technology in 2008. Now, Clover has 15 locations in Massachusetts.
And even though the restaurant has expanded, it still locally sources from farms across New England and upstate New York.
"Our menu is constantly adjusting based on what produce is most readily available and what is at peak flavor," Schmitt said.
Schmitt said Clover changes its menu two to three times per week. This could be minor things like a soda syrup or larger things like sandwiches.
"Because we're a company that's been around since 2007, we've got a library of recipes, over 1,800 recipes long," Schmitt said. "When we hear what produce is available, we'll go to that library and we'll select out the sandwiches, the soups, the platters, the salads that best accommodate those."
Goodwill (965 Commonwealth Avenue)
Right behind West Campus's Claflin Hall, the Goodwill store is a large chain that resells donations. The chain has more than 3,300 stores across the U.S. and Canada, according to its website.
But its ties to BU don't stop at its convenient location. Goodwill was founded in Boston by a BU School of Theology alum, Reverend Edgar J. Helms.
In 2022, local Goodwills diverted 4.1 billion pounds from landfills, according to its website. Since May 2009, BU has partnered with Goodwill to do the same — divert waste that students would throw out to donations for the store. The program, called "Goodwill, Not Landfill," accepts clothes, shoes, bedding, decor and more.
According to James Harder, director of communications and public affairs at Morgan Memorial Goodwill Industries, Goodwill provides bins at residence halls during move-out to "collect goods that might otherwise be thrown away when students were moving out."
After all the donations are collected, they're taken to Goodwill's distribution center in Roxbury and then distributed to all 14 Goodwill stores in Massachusetts.
Harder said "Goodwill, not Landfill" was started by former College of Communication Professor Peter Morrissey, who was also the former chairman of Morgan Memorial Goodwill Industries in Boston.
Students from COM's PRLab work with Harder in promoting the program through social media, press releases and more, a partnership instituted by Morrissey.
"The students always donate really great items, and those are things that go back in our stores and people find them and [are] thrilled that they're making this great find," Harder said. "It's a great program."